AmeriCorps at Reading Partners
What is AmeriCorps?
Reading Partners is powered by AmeriCorps. We mobilize AmeriCorps members in our 12 regions and national team to recruit and coach volunteers, support students during and outside of tutoring sessions, work on capacity-building projects, and so much more. 
What is AmeriCorps?
a group of

national and community service programs

that recruit members for a variety of service positions dedicated to focus areas such as education, economic opportunity, disaster response, or environmental stewardship managed by the

federal agency

.
How is AmeriCorps different from a job?
AmeriCorps is a

transformative service opportunity

for passionate individuals to deepen their

civic engagement

and involvement in

improving communities

by committing their time

AmeriCorps members are not paid a wage or salary, but they are provided

a modest living allowance

to cover their expenses while serving, in addition to post-service benefits. AmeriCorps members have a fixed

term of service

, commonly around a year.  Members

serve,

they do not "work" a "job" and are not "employed" by Reading Partners.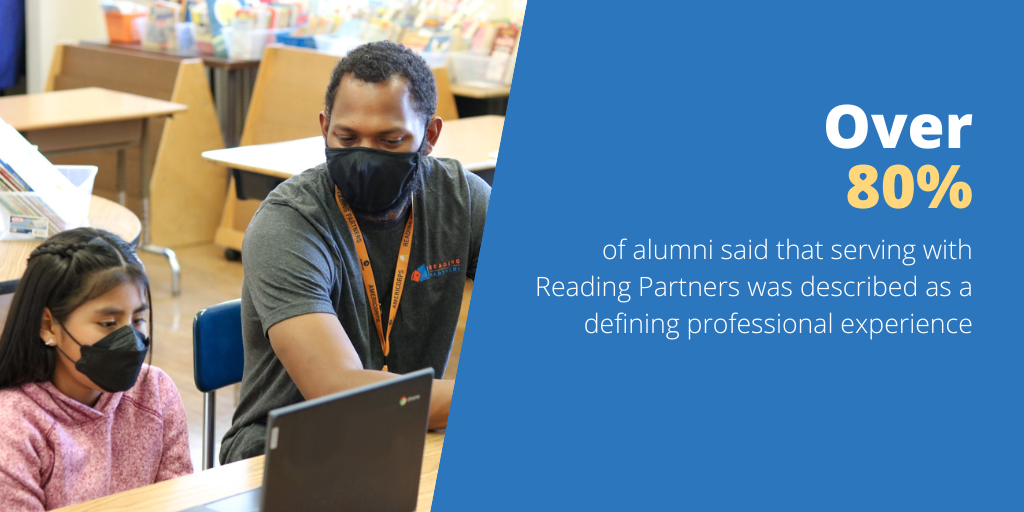 How is an AmeriCorps member different from a staff member?
AmeriCorps members collaborate with staff members to implement programs, but because they are

engaged in service

, they have a different relationship with their site.

Members are also subject to

a unique set of rules, responsibilities, and benefits

that align with their service experience that differs from full-time staff members,

because they are governed by policies set by both the federal agency AmeriCorps and the organization they are serving with. 
How is AmeriCorps service different from a volunteer?
In some ways, AmeriCorps service is like a full-time volunteer position, where members dedicate significantly more time to their cause than a typical volunteer and are given

resources and benefits

that allow them to prioritize their service. 
Hear from our AmeriCorps members
With such a variety of AmeriCorps service roles offered here at Reading Partners, it's helpful to hear from the folks who have been there, done that.
Find more service stories on our blog.
Read more about AmeriCorps service at Reading Partners here: