February 1, 2017
Reading Partners names education industry veteran Karine Apollon as Chief Executive Officer
For Immediate Release
Contact: Michael Todd, National Director of Marketing & Communications
(415) 225-9139, michael.todd@readingpartners.org
Karine Apollon, 20-year veteran at Scholastic Inc., to lead Reading Partners and its mission to provide literacy opportunity to students
(Oakland, CA) February 1, 2017 — After conducting a rigorous, national search, Reading Partners is thrilled to announce the appointment of Karine Apollon as the organization's new CEO effective February 1, 2017.
"We conducted an extensive nationwide search to find the best next leader for Reading Partners. Karine Apollon's deep understanding of the literacy space, her proven track record of growing a business focused on meeting the literacy challenges in our country, and her personal commitment to creating opportunities for young people's success is the leadership Reading Partners needs to expand our impact in this next chapter," said Dan Carroll, national board chair of Reading Partners.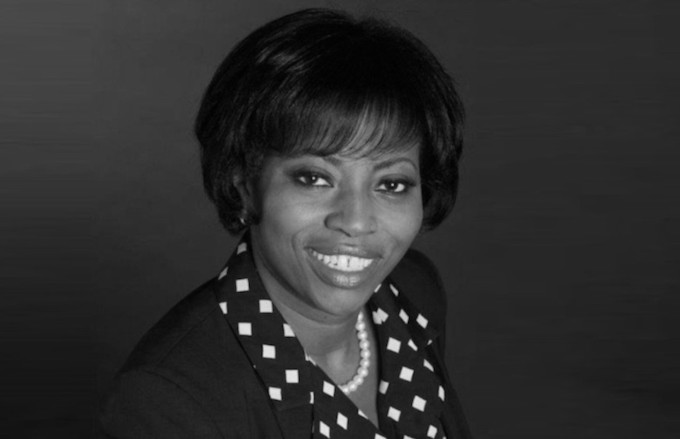 Reading Partners is a national nonprofit organization that collaborates with local public schools and mobilizes community volunteers to provide students in under-resourced schools with the proven, individualized reading support they need to read at grade level by fourth grade.
With a long-standing commitment to literacy and a 20-year track record of business success at Scholastic Inc., Apollon is extremely well-positioned to lead Reading Partners into the next generation of impact for students and the communities we serve in cities across the country. After graduating from the University of Miami with a Bachelor's degree in Business Administration with a double major in International Finance/Marketing and Finance, Apollon started her career in the telecommunications industry. Apollon's passion for children's literacy soon led her to join Scholastic, Inc. where she was a highly skilled and valued leader for 20+ years. While at Scholastic, Apollon spearheaded numerous partnerships and learning/mentorship initiatives centered on expanding literacy opportunities for students. Most recently, Apollon launched the Scholastic Family and Community Engagement (FACE) business in 2009. FACE improves literacy development and raises academic achievement in underserved communities by increasing access to books and other literacy resources through an integrated family, school and community engagement model.
Karine, the proud mother of two young men, serves on several boards including Reach Out and Read of Greater New York, Raising A Reader and the Advisory Board of Eagle Academy Foundation.
"The work of Reading Partners is essential to supporting children's literacy development and I am honored to join this amazing organization," said Karine Apollon, the newly appointed Reading Partners CEO. "My experience will help to expand their programs to serve more children and communities and ensure academic achievement and lifelong success."
With just one in five fourth graders from low-income families in the US reading at grade level, thousands of students are counting on Reading Partners and community volunteers to be a steady presence for them as they gain one of the most critical skills needed to become our future leaders. Apollon brings valuable industry experience, leadership and a proven results orientation to this important work and Reading Partners is proud to introduce her as our new CEO.
To learn more about Reading Partners, please visit ReadingPartners.org. If interested in speaking with Karine Apollon, please reach out to michael.todd@readingpartners.org.
About Reading Partners
Reading Partners empowers students to succeed in reading and in life by engaging community volunteers to provide one-on-one tutoring. The national nonprofit organization will provide proven, individualized literacy tutoring to more than 11,000 elementary school students in under-resourced schools across ten states and the District of Columbia in the 2016-17 school year. Visit readingpartners.org, or connect with us on LinkedIn, Twitter, and Facebook, to learn more.