June 16, 2020
AmeriCorps offers recent graduates an 'on-ramp' to future careers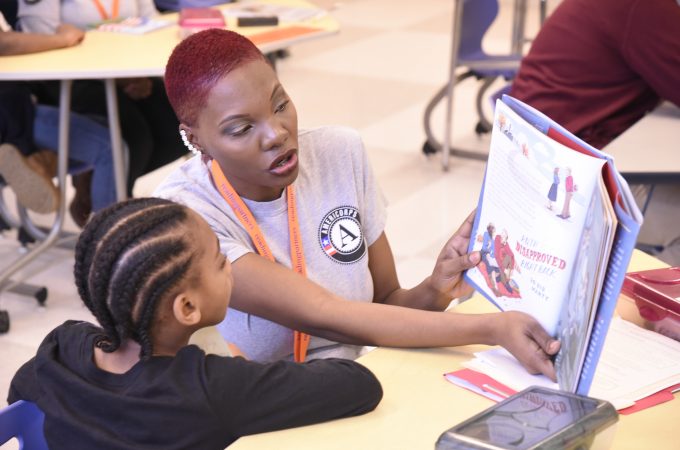 For recent graduates or those just starting out their careers, serving with AmeriCorps offers a unique opportunity to immediately put values into action. 
AmeriCorps members serving with Reading Partners undoubtedly have an impact on student literacy growth, but a year of service also offers a chance to gain valuable leadership and professional skills, hone personal goals, and solidify future career paths. 
Hands-on experience isn't only advantageous to those seeking careers in the education, nonprofit, or public service sectors. In many ways, AmeriCorps service can act as an 'on-ramp' to a career in any sector. AmeriCorps members develop transferable soft skills, subject matter expertise, and work experience that can directly apply to a wide variety of careers. 
How does a year of service boost skills, offer crucial work experience, or reaffirm passions and career paths? Three AmeriCorps members reflect on their Reading Partners experience and how service set them up for future career success: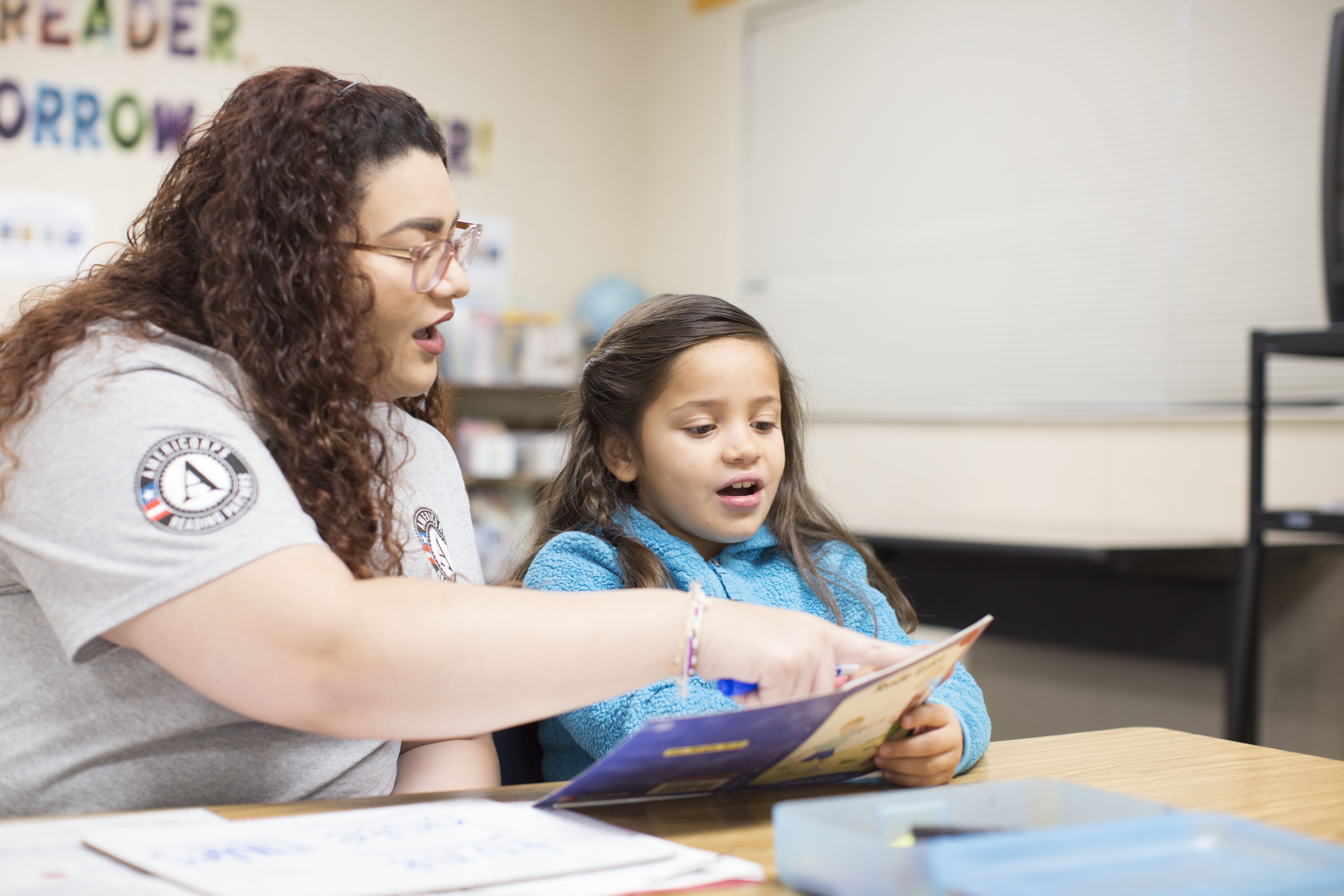 Building confidence — Jayden Jacobs:
How has your AmeriCorps experience shaped you professionally?
My AmeriCorps Reading Partners experience opened my eyes to my strengths and challenged me in so many ways as well. It pushed me to be more organized, patient, and flexible, and helped me communicate a lot better professionally and personally than I used to.
What's one skill you've gained that you see yourself using in a future career?
During my time as a site coordinator, my days almost never went how I planned them to, simply due to things outside my control. My AmeriCorps experience taught me to be quick on my feet and to make good, rational decisions in the best interest of my students.
What did your AmeriCorps experience teach you about yourself?
Honestly, my experience boosted my self-confidence. I realized that I am a strong leader and I need to be more confident in my abilities. I learned that I need to believe in myself and my strengths and utilize them in a way that works best for me.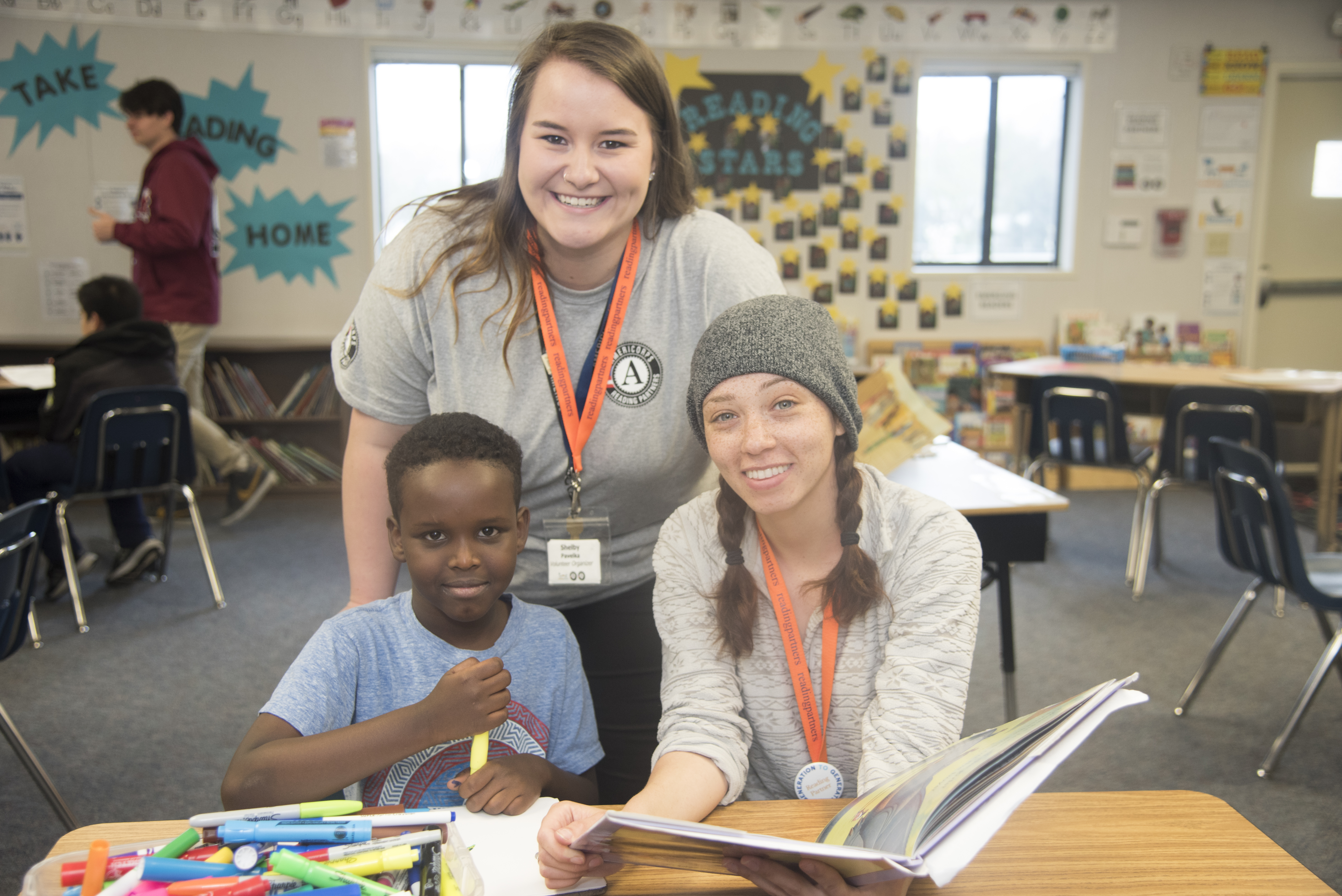 Gaining critical experience — Jessica Loyal:
What appealed to you about a Reading Partners AmeriCorps position?
I liked working with children, so immediately the position seemed right up my alley. Even more than that, I wanted to do something meaningful and hold a position where I could gain new experience. I don't consider myself as having defined my career path yet, so the education award at the end of the service term was very interesting to me, too.
What skills have you gained throughout your AmeriCorps experience?
Data entry, volunteer coordinating, project implementation and management, scheduling, coaching and training, the list goes on. Before Reading Partners, I had no experience tutoring and had never trained others to this level of detail. I learned how to use our curriculum, coach tutors, and offer constructive feedback. With AmeriCorps, I also learned how to build relationships with people of all backgrounds, and the importance of always leading with patience.
How has your AmeriCorps experience shaped your future career path?
I can't tell you the number of jobs I have been turned down for simply not having years of experience. It was so frustrating; I knew I could do the job, but I wasn't given the shot. Thanks to my AmeriCorps experience, I feel like I now have the experience and can clearly show a potential employer my strengths and skills in a variety of positions.
Solidifying a career path — Andy Ingersoll:
How did your AmeriCorps experience help you define your professional goals?
I went into my Americorps term with a pretty clear articulation of what I wanted to do next—direct care work centered around community building in Baltimore. My experience with Reading Partners reaffirmed this passion. I saw staff members' commitment to directly serving and building strength within Baltimore City, and our organization's focus on community, on a daily basis.
How did Reading Partners help you advance those career goals?
My work as a volunteer coordinator provided me with amazing connections to nonprofits and organizations throughout Baltimore City, which I'm grateful for. The staff at Reading Partners is extremely connected and care deeply about both the work they do and the people doing it, which also made it a wonderful environment to work and grow.
What's one lesson you'll take away from your AmeriCorps experience? 
During tutor orientations, we talk about the importance of assuming positive intent, specifically in regards to students who are struggling to read and assuming that the student, teachers, and parents have all tried their hardest. I've found that this is a hugely important piece of advice to carry throughout my life—assuming positive intent in my day-to-day life has changed for the better how I approach the world.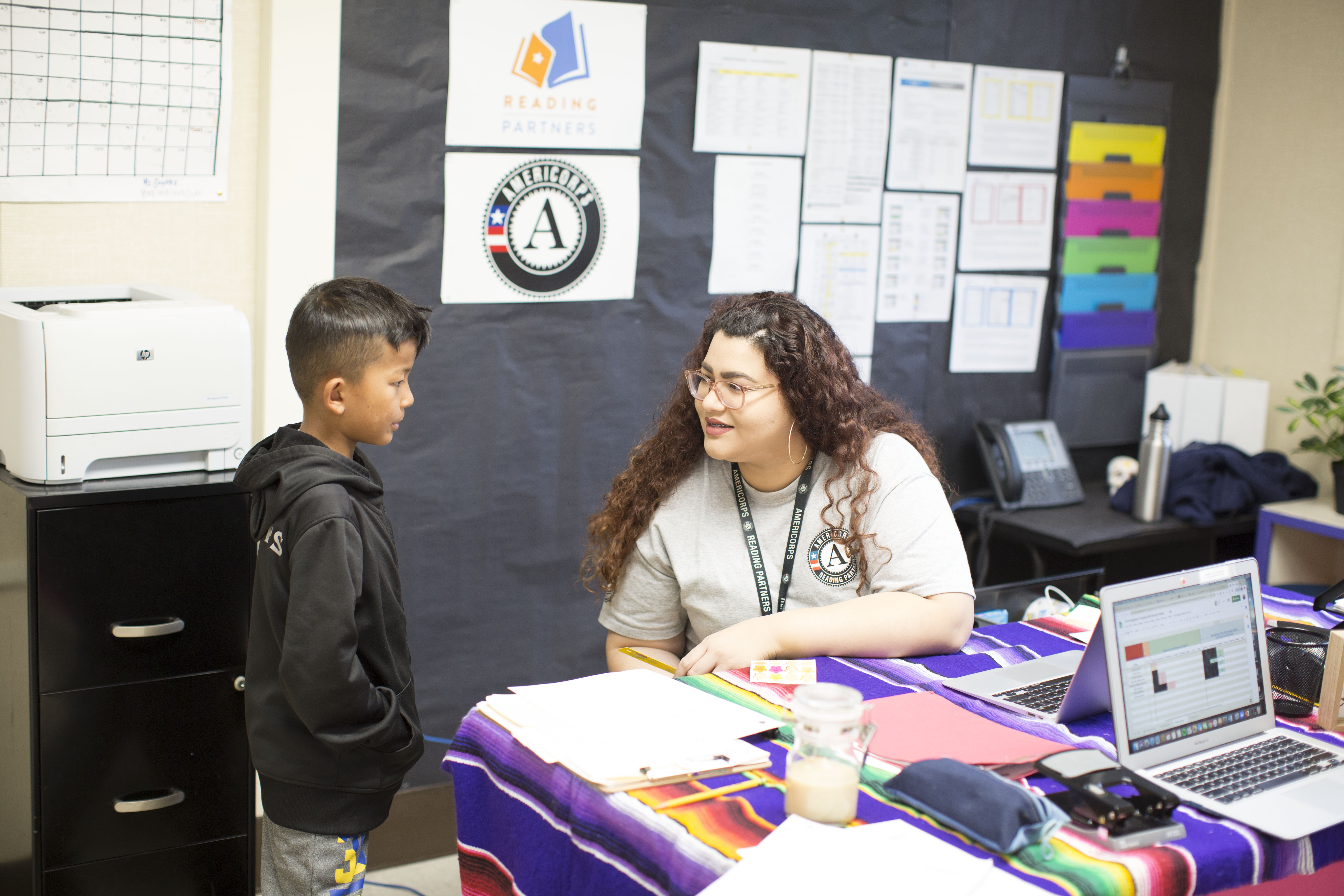 While each AmeriCorps member commits to a year of service for their own reasons, the skills and experiences you gain with Reading Partners can help propel your future career in any sector you choose. 
If you are looking for a unique opportunity to gain skills, give back, and serve your community, learn more about AmeriCorps at Reading Partners and apply today.