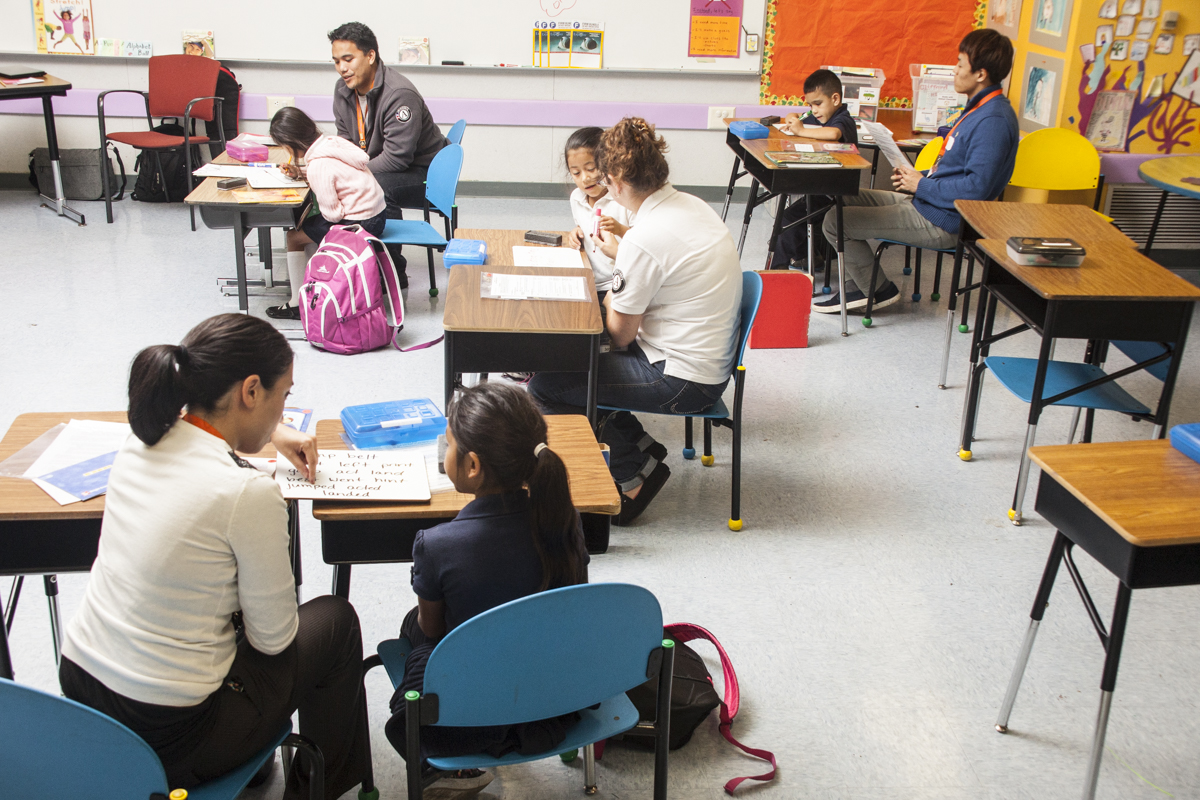 This has been a truly monumental year for Reading Partners. In our quest to help kids become strong confident readers, we have experienced some exciting growth and become more inspired than ever by our devoted team of community volunteers, AmeriCorps members, and supporters. Before we bring in the new year we can't help but take a look back at some of our highlights from 2014.
Time to get nostalgic…Here are our top 9 highlights from 2014.
Over 12K tutors volunteered at least one hour a week to help one or more children build strong literacy skills.

11.7K students inspired us by their enthusiasm for learning and growth in reading. Catalina learned the word lucky and was finally able to express her gratitude to her tutor in a message.

We launched nine new facebook pages to highlight our local events and engage with local communities and volunteers.

Our generous donors increased their contributions by six million dollars to help reach more students and match our growth and expansion to new regions. Even more inspiring, our supporters have started donating their birthdays to help support our mission.

Reading Partners expanded to serve students in Seattle, Washington.

For the first time, Reading Partners AmeriCorps members serving as volunteer coordinators, site coordinators, and development coordinators outnumbered our full time staff, thanks to the generous support of CNCS.

We made two trips to the white house; first to celebrate the 20th anniversary of AmeriCorps, and soon after to give a presentation about what works in social innovation.

We received our first big hit in the New York Times, "An Untapped Force in the Fight for Literacy" by Tina Rosenberg.

We shared findings from our first randomized control trial published by leading research firm MDRC. Showing that our program is creating real and unique benefits for kids struggling with reading.