February 20, 2020
How to transition from college to career through AmeriCorps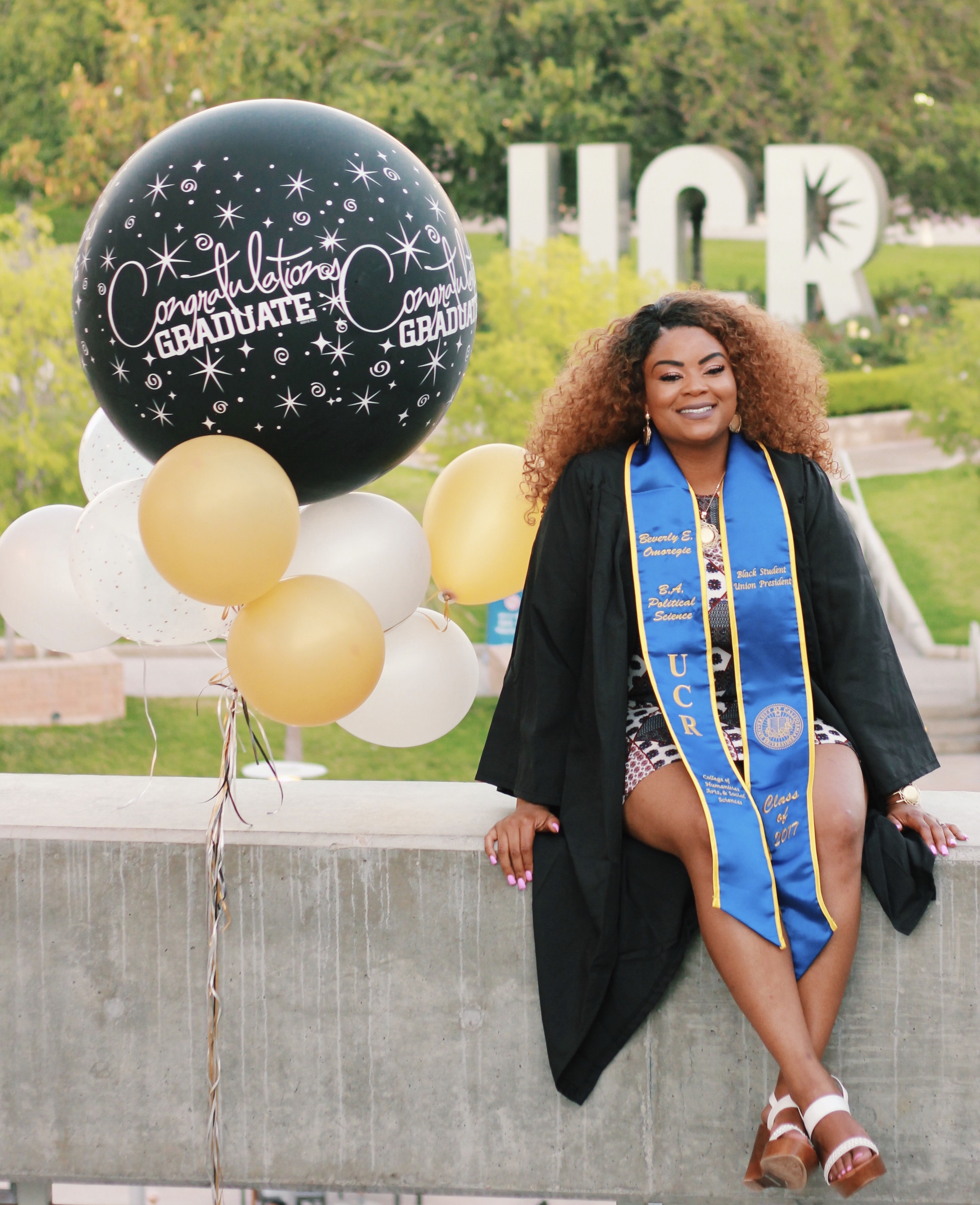 Approximately 75,000 AmeriCorps members each year make the commitment to "get things done" through a year of service. Members dedicate a year to build stronger, healthier, safer communities across the US. In 2020, over 300 individuals made the commitment to serve with Reading Partners alone.
So, why do so many college-graduates decided to spend a full year of voluntary national service?
The answer is two fold. First, a year of AmeriCorps service offers significant benefits outside of the modest stipend including professional development and networking. Second, members experience a sense of pride and deeper meaning through having an impact in their communities.
A recent study by independent research firm, Policy Studies Associates (PSA), found that:
Most Reading Partners AmeriCorps alumni (77 percent) reported that their service experience influenced their chosen career path somewhat or a great deal. 
At least 90 percent of alumni agreed that their Reading Partners AmeriCorps service experience helped them feel as though they made a contribution to the community where they served.
The road to AmeriCorps differs from member to member. However, the desire to serve begins before an AmeriCorps application is submitted. AmeriCorps members often share similar attributes. They have a strong desire to make a difference. They have an affinity for community service. And they have a drive to explore different educational and career pathways.
Learn more and apply if AmeriCorps service sounds like the right path for you.
Speaking from experience
I recently connected with two UC Riverside (UCR) alumni, Cecilia Herrera and Beverly Omoregie. Both Cecilia and Beverly are serving as AmeriCorps members with Reading Partners. They shared how their time at UCR helped shape their outlook on service and why they each decided to serve a year as a means for professional development and community impact.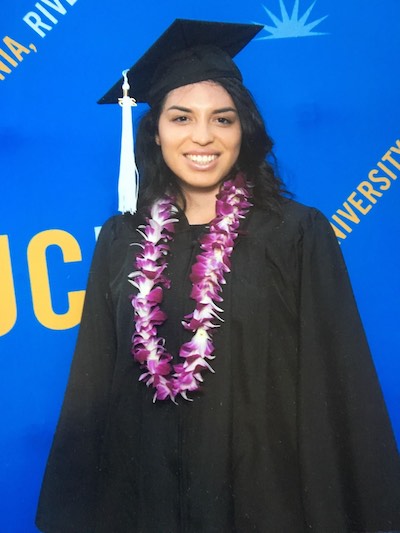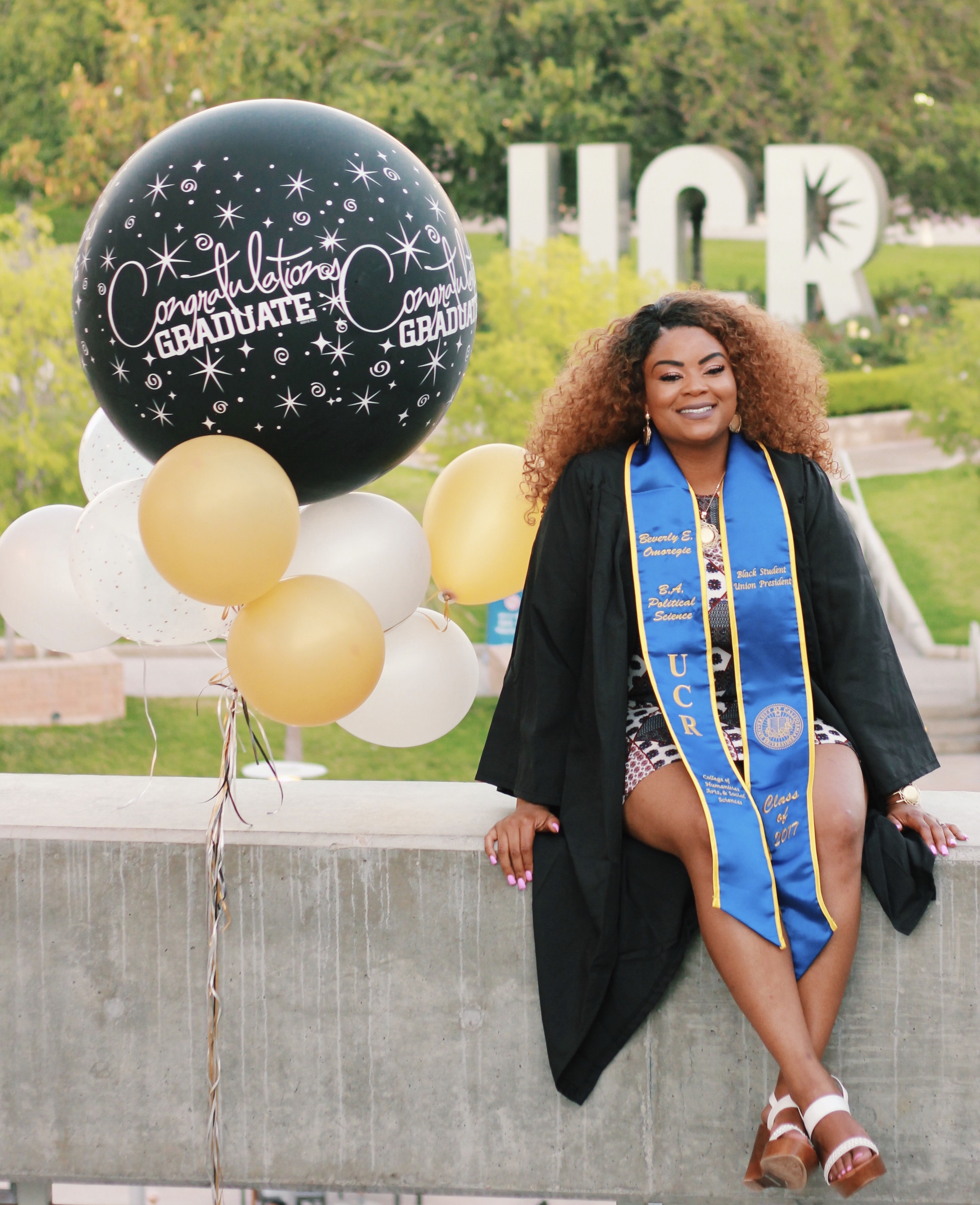 Cecilia Herrera is a site coordinator serving in Seattle. Beverly Omoregie is a senior site coordinator serving in Los Angeles.
---
How did you learn about Reading Partners?
Cecilia: I first learned about Reading Partners when I was living in San Francisco five years ago. I had just graduated from the University of California, Riverside and was looking for my first job out of college. I wanted to work with literacy and found a number of positions at elementary schools. One of the schools I had applied to was working with Reading Partners. I found a temporary position working as a part-time tutor with Reading Partners at Sherman Elementary. I enjoyed the program very much at that time. Five years later, after working as a teaching assistant, I returned to the idea of working with literacy. That's when I crossed paths with Reading Partners again. I'm very happy to be working with children, literacy, and the community towards a successful future.
Beverly: Following my first term of service as an AmeriCorps member during the 2017-18 school year, I felt called to continue serving my community in the nonprofit sector. After researching different programs within AmeriCorps, I realized that Reading Partners' mission and values closely align with my own personal goals and I felt compelled to apply for a site coordinator position.
What did your family and friends think about your decision to serve as a Reading Partners AmeriCorps member?
Cecilia: I was looking for a job involving literacy, so I knew serving as a site coordinator would be a great fit. My friends and family were very excited and supportive of my service.
Beverly: My family and friends have been proud that I've chosen to continue serving through AmeriCorps as a senior site coordinator with Reading Partners. They are happy to know that I get to impact students' lives every day. And they are supportive of my deep passion for early access to education.
How did your experience as a student at UCR help prepare you for Reading Partners?
Cecilia: While I was a student at UCR (2010-14), I was very motivated to take 16 credits or more per quarter. That means about four to five classes. At the same time, I worked for the UCR writing program and as a sales clerk with the fine arts ticket office. I also volunteered with the UCR Extension Center as a conversation tutor. And my mode of transportation was by bus to and from campus to my home in Fontana.
My busy schedule encouraged a high level of coordination and time management with students, professors, and my managers. I juggled deadlines for my own courses and also made time for my personal life. I learned skills at UCR that I still use today as a Reading Partners site coordinator, including; organizing, scheduling, managing and meeting deadlines, and being flexible with changes to my schedule. These experiences gave me the skills I needed to be an effective leader.
Beverly: During my tenure at UC Riverside I was very active on campus and within the University's African Student Programs (ASP). During my junior and senior years, I served on the board of officers for the Black Student Union as the director of outreach and president respectively. I also served as the president of Student United Way. Both experiences fostered my love for service by working closely with local businesses, schools, and nonprofits. I felt a strong sense of pride in striving to improve the health, education, and overall well-being of diverse young people in my community. As a student employee in the Undergraduate Admissions Office, I facilitated the University's initiative to increase the admission and enrollment of African American and Native American student populations.
As an active student, I gained insight into the dedication, compassion, and selflessness required of being a servant-leader in the community. My experience at UC Riverside significantly influenced on my decision to serve with AmeriCorps—and I am eternally grateful!
What do you think you learned about yourself during your service term?
Cecilia: So far I've learned that I adapt quickly to new roles and environments and that I can communicate with different people in their own different ways. I've also learned that I can speak to an audience which is something I have struggled with in the past. I'm also discovering things I want to learn more about. In the future, I hope to gain a deeper understanding of how children read and how to instruct children with trauma. Furthermore, I have a deeper interest in educational reform.
Beverly: Above anything else, I've realized my capacity to maintain balance when dealing with competing priorities, as well as how to strategize and take initiative when the unexpected arises. Interacting with such a wide range of educators, stakeholders, students, and volunteers from all walks of life has also shown me how to cater my communication style to my audience or whoever I am interacting with. My service term has inspired me to cater my lifelong career goals to my passions. I see my future in grassroots community betterment and education equity.
What advice would you give others considering serving a year with Reading Partners and AmeriCorps?
Cecilia: I would share the advice I received from a fellow site coordinator on my team: "make the reading center you." Find what you love and bring it into your work. Find the joy in the work and make time for yourself outside of work. I think work-life balance is a crucial part of being successful in your work in general. 
Beverly: If you are on the border of committing to serve with Reading Partners, I would advise you to take the chance and just do it! Reading Partners is a great place to serve—whether you are particularly passionate about education equity or just looking to take a gap year. A year of service is a fantastic opportunity to gain a variety of transferable skills while giving back. You will also gain invaluable insight about yourself and grow professionally in ways you may have not expected.