October 1, 2017
LIFT10 Initiative
LIFT10 (Literacy Impact Forged Together) is our four-year initiative to increase reading skills and put students on track to third grade reading proficiency in our Oakland partner schools. With the support of our generous funders, Oakland Unified School District (OUSD), the City of Oakland, Mayor Libby Schaaf and the Oakland Promise, as well as community partners such as the Oakland Literacy Coalition, Reading Partners SF Bay Area launched the LIFT10 initiative during the 2016-17 school year.
With over 20 years of proven experience, Reading Partners knows that reading matters – it is the foundation for all future learning and success. Students who struggle with foundational literacy skills over time experience an increasing academic disadvantage. Mastering key foundational literacy skills typically learned in kindergarten through third grade is essential for success in school and for future career opportunities. 
Students who are both unable to read proficiently by third grade and are living in poverty are 12 times less likely to graduate from high school on time compared to their proficient, more affluent peers.
Entering our fourth and final year of this initiative, we are proud of our progress in meeting the needs of our students and in fighting the literacy crisis. While there is a long ways to go in ensuring that every student has the skills they need to be successful, we are steadfast in our commitment to serving more Oakland students and serving them better in the coming years.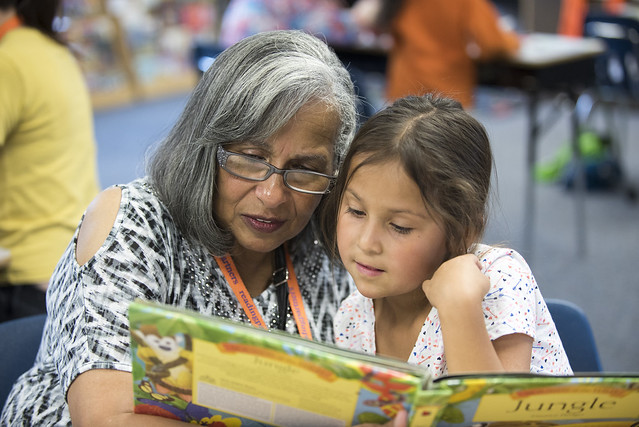 Milestones
2016-17
 In Year one, we deepened our alignment with OUSD and key partners to meet student needs. We expanded to new schools and strategically increased our K-2 enrollment to focus on early intervention. 
Piloted the Literacy Lead position to serve more students per school

Saw 26% program growth with four new schools served

Served an average of 50 students per reading center
2017-18
Year two of our initiative was focused on increasing our impact in Oakland by enrolling more students at each of our schools, expanding our Literacy Lead pilot, and continuing to focus on early intervention, by serving more students in grades K-2.
Served an average of 55 students per reading center

Increased K-2 enrollment to 65% of students served

Increased the number of Literacy Leads, serving more than 5,000 sessions total
2018-19
In year three, we began our organization's strategic plan to increase the number of students we are reaching per center, increasing family engagement, and further expanding our Literacy Lead pilot.
Served an average of 55 students per reading center

Expanded to seven Literacy Leads

Prototyped a new pilot for student and family access to a digital library
2019-20
Moving into the final year of this initiative, we are rooted in Oakland. We are committed to this community and have built a bridge between the successes of this initiative and our strategic plan that will take us through the 2021-22 school year.  Moving forward, LIFT10 will be the momentum behind our service in Oakland, to serve more students, and serve them better. We are focusing on the following:
Extending our reach
Our plan is to collaborate with community school managers and continue to integrate our program into existing services.

We plan to focus on summer and family engagement with a new pilot for 2019-20, giving students at-home access to a digital library
Ensure sustainability
To maintain cost effectiveness and sustainability, in 2019-20 we are maintaining our footprint, and scaling deeper into our existing communities.
Diversity, Equity, and Inclusion
We know that to serve our students better, we need to pay close attention to representation. To us this includes refining and upgrading our hiring and management practices to reflect our diverse community, and also ensuring that our curriculum and books include characters and story themes that reflect the experiences of our students.

In 2019-20 we are rolling out a new curriculum for the 2nd grade reading level, including a more diverse set of read aloud books.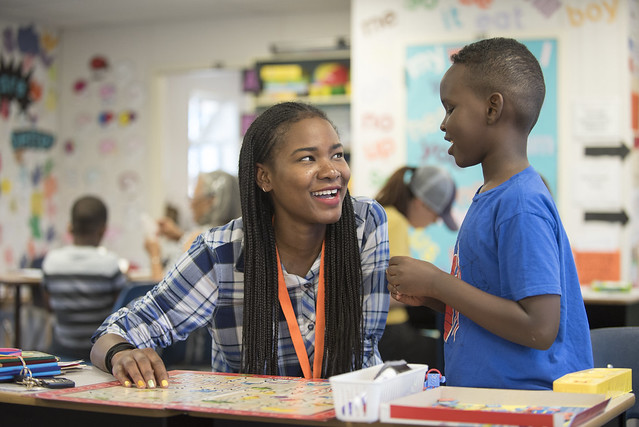 Want to get involved? Join us as a volunteer tutor or contact Michelle Collier at michelle.collier@readingpartners.org to become a LIFT10 supporter!
Thanks to our partners!
Aspire Public Schools
Barrios Trust
Bernard and Alba Witkin Charitable Foundation
Cal State East Bay
City of Oakland
The Clorox Company
Education for Change Public Schools
George H. Sandy Foundation
Golden State Warriors
Hellman Foundation
Irene S. Scully Family Foundation
Kenneth Rainin Foundation
Oakland Literacy Coalition
Oakland Promise
Oakland Unified School District
Quest Foundation
Rogers Family Foundation
Saint Mary's College
Sergey Brin Family Foundation
Severns Family Foundation