December 10, 2018
Engaging communities, empowering students: 20 years of inspiring stories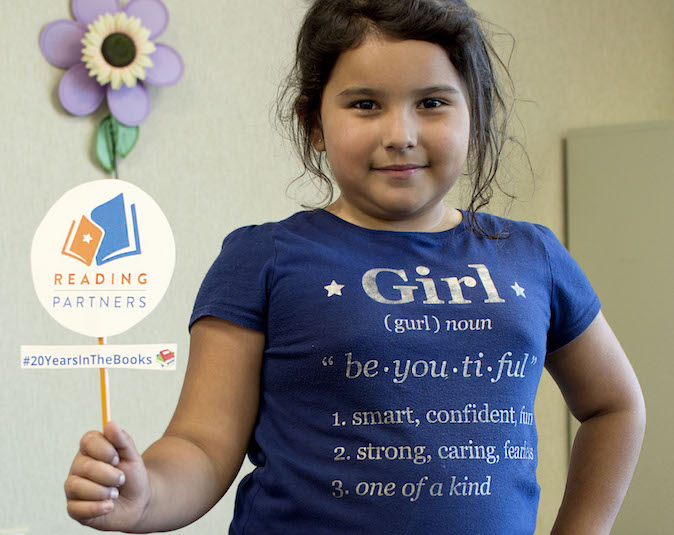 Over the past 20 years, Reading Partners has engaged more than 55,000 volunteer tutors, with diverse backgrounds and experiences, to help kids become stronger readers and more empowered learners. Meet some of the students and volunteer tutors who have inspired us with their stories of partnership, connection, and perseverance.
We can't wait to see what the next 20 years has in store! One thing we know for sure is that when communities unite, real change is possible. The next chapter of our story starts today, join us by making a donation or becoming a volunteer reading partner.
A sustaining donation of $20 per month sends 48 books home for students to keep.
Stories that inspire