Seattle
Our Team
Afi Tengue

Executive Director

A Seattle native and product of public schools, Afi Tengue joins Reading Partners as our new executive director. Afi most recently worked as a management consultant with FSG, leading cross-sector community engagement efforts in South Dallas/Fair Park. Afi has broad social sector experience having worked at Teach For America, the Bill & Melinda Gates Foundation, Save the Children, and the American Red Cross. She currently serves on the the United Way of King County's Supporting Youth Impact Council and the Seattle Teacher Residency Advisory Council. Afi has a bachelor's from the University of Washington and a master's of public administration from New York University.

Ankita Aras

Development Manager

Ankita began her development career in Virginia working with grass-roots efforts in the public health space and fundraising for campaigns supporting independent businesses to scale. Prior to joining Reading Partners, Ankita managed idea-to-launch fundraising strategies and analytics at the Colonial Williamsburg Foundation. A graduate from the College of William & Mary with a bachelor's degree in economics, she is passionate about driving philanthropic support, advocacy, and awareness to inspire social investments in the people and communities most in need. A transplant from Mumbai, Ankita is excited to call Seattle her new home.

Cassy Charyn

Program Director

Cassy is a Seattle area native, and is excited to be a part of bringing Reading Partners to the Seattle community. Cassy previously taught at the highest performing charter middle school in Washington, DC and loved working with her amazing students there. While completing her undergraduate degree, she interned at the U.S. Department of Education and also worked as a teacher's assistant in an early childhood center and student-taught in an elementary school. Cassy received a bachelor's from Middlebury College and a master's in special education from George Mason University. She is passionate about serving kids and helping students to develop a lifelong passion for reading.
AmeriCorps
Maya Festinger, Site Coordinator, Sanislo Elementary School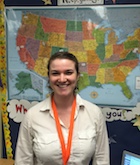 Maya is a recent Pacific Northwest transplant from Los Angeles, and an avid reader in Spanish and English. Since 2008, Maya has worked for art museums and nonprofits, including the Los Angeles County Museum of Art, the Oriental Institute Museum, and the Hyde Park Art Center. This past June, Maya received her bachelors degree in Spanish literature from the University of Chicago. As a proud graduate of the Los Angeles Unified School District, she considers her high school teachers to be her personal heroes, and she is enormously excited to enter their line of work in Seattle Public Schools with Reading Partners!
Tara Francis, Site Coordinator, Beverly Park Elementary School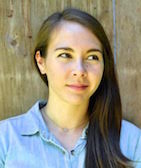 A Seattle area native, Tara is thrilled to be joining the Seattle team for a second year as an AmeriCorps senior site coordinator. Tara has a bachelor's from the University of Washington and a master's in international development from the University of Edinburgh in Scotland. Having lived abroad for over four years, Tara has extensive international experience. She has worked at the Centre for Social Research in New Delhi, India, researching fraudulent marriages, and most recently, was an English teacher in Icheon-si, South Korea. Tara is committed to education and her community and has volunteered with the YWCA and Big Brothers Big Sisters Puget Sound.
Sara Geliebter, Site Coordinator, Olympic Hills Elementary School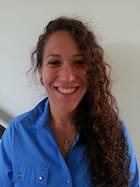 Sara, a California native, is very excited to be working with Reading Partners this year. Sara has a bachelor's of arts from Western Washington University in interdisciplinary studies with an emphasis on education, social justice, and film production. Sara is committed to education and how it brings communities together. She has worked in schools internationally and in the states with Bellingham Public Schools and with youth in after school and summer programs. Sara is looking forward to working closely with the communities she will be a part of this year.
Sigourney Gundy, Volunteer Coordinator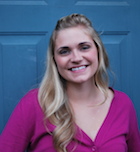 A life-long learning enthusiast, Sigourney is excited to be a part of the Reading Partners Seattle team as the AmeriCorps volunteer coordinator. Sigourney has a bachelor's degree in public relations and minor in Spanish from Western Washington University. Most recently, she worked in the Office of Admissions at Western Washington University – expanding on her passion for education. She has a diverse background in community service from working with Opportunity Council, Klipsun magazine, Western Washington University New Student Services and Family Outreach and the YMCA Whatcom County Girls on the Run chapter. Sigourney is an avid reader and is passionate about helping students thrive throughout their educational journey.
Ashleigh Stuckey, Site Coordinator, Highland Park Elementary School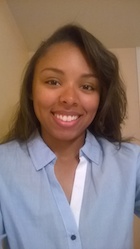 Ashleigh is excited to be joining Reading Partners for her third AmeriCorps year. Previously, Ashleigh served in Philadelphia as a City Year Corps Member and in Seattle as an AmeriCorps Team Leader. Through the years, Ashleigh has grown in student intervention coaching, mentoring, and professional development. She has received her bachelors of science in psychology at Washington State University and soon will be starting her journey towards her masters in education and guidance counseling.
---
Board
Brad Creswell, Partner and Co-Founder – NCA Partners
Rebecca Graves, Managing Director – FSG Consulting
Sharonne Navas, Co-Founder & Executive Director – Equity in Education Coalition
Allie & Chris Ruettgers, Ruettgers Family Charitable Foundation, Icicle Seafoods
Kimberly Shin, Associate Director – FSG Consulting, 100,000 Opportunities Initiative
Zoe Stemm-Calderon, Director, Education – Raikes Foundation