Become a School Partner
Want to bring Reading Partners to your school?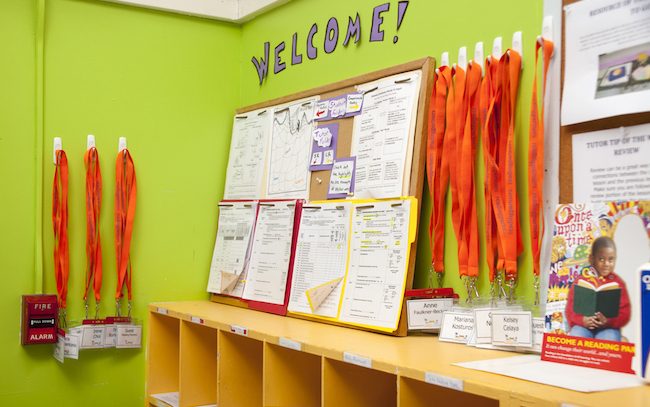 Contact us if you are interested in bringing Reading Partners to a school near you.
We partner with Title I schools in geographic centers throughout the US. To qualify for our direct service, a majority of the students enrolled at the school must qualify for free/reduced lunch.
What Reading Partners offers:
Working with school leaders, Reading Partners transforms a classroom into a reading center, complete with a library and teaching tools managed by a full-time staff or AmeriCorps member;
Reading Partners collaborates with teachers to identify students reading one month or more behind grade level, and provides them with individualized literacy instruction;
Reading Partners recruits and trains community volunteers to provide weekly one-on-one literacy tutoring using its research-based curriculum, a series of structured lesson plans that progress from phonics instructions for younger students to higher order comprehension strategies for older students.