Literacy Unlocks Opportunity.
"Literacy is not a luxury, it is a right and a responsibility. If our world is to meet the challenges of the twenty-first century we must harness the energy and creativity of all our citizens."                 
                                                                                                   -President Bill Clinton
Top Story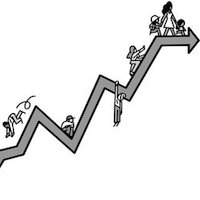 Reading Partners called out as a social program that works.
The New York Times Opinionator Op-Ed by Ron Haskins recently featured Reading Partners as a social program that works. 

In an effort to enhance social and fiscal responsibility in the new year, Ron Haskins shines light on programs, like Reading Partners, that have been proven to work. This New York Times hit breaks partisan lines and challenges the social policy status quo. Read more
Every day, Reading Partners volunteers make a meaningful difference in the lives of students who need help unlocking their reading skills. We see it work, and our recent randomized control trial by MDRC provides the evidence.