New York City
Reading Partners has been a part of the New York educational landscape since 2011, when we first began placing community volunteers in low-income schools to help kids master basic reading skills. Our one-on-one tutoring empowers students to succeed in reading and in life by providing personal attention to each student in our program.
The largest city in the nation, New York City celebrates diversity and culture. Yet, one in five New York City residents and 25 percent of children live below the poverty line. Without an excellent education, there's little chance the next generation will be able to break this cycle of poverty.
We believe that all children deserve the opportunity to succeed. Partnering with AmeriCorps, New York community members, education funders including The Robin Hood Foundation, The Heckscher Foundation for Children, Tiger Foundation and The Pinkerton Foundation, and leaders from the local school district, we're working toward a future where every child has the individualized support they need to become strong readers and lifelong learners.
---
Explore Reading Partners' impact in New York:
By The Numbers
91%
of K-2 students developing mastery of key foundational reading skills needed to read at grade level (2018-19)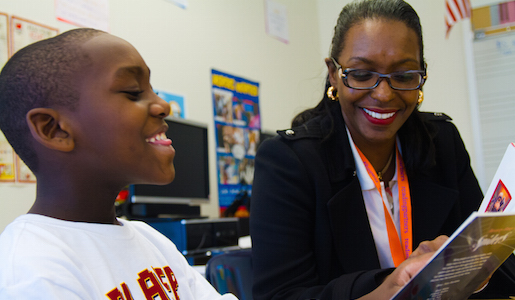 22
Reading Centers (2019-20)
1,195
Volunteers (2019-20)
Reading Partners - New York City
Address
232 West 116th St
Suite 426
New York
,
NY
10026