April 5, 2022
Celebrating National Poetry Month with a nature walk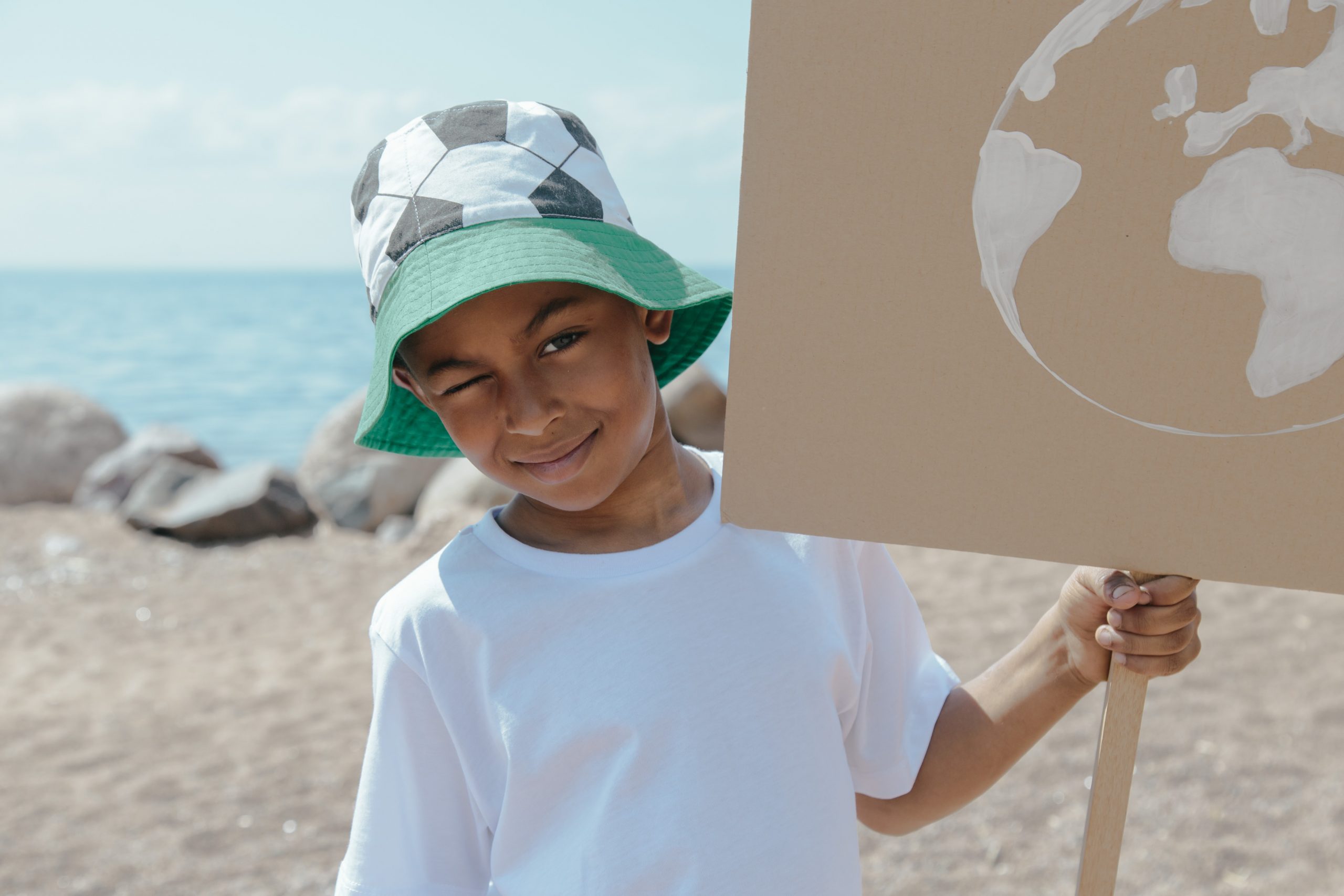 Every April, students, teachers, literary artists, librarians, and booksellers across the nation come together to celebrate National Poetry Month. Established in 1996 by the Academy of American Poets, National Poetry Month is a great time to encourage the children in your life to read and explore the personal, cultural, and social significance of poetry. We have already discussed the ways in which interacting with poetry can help young readers improve their reading skills, but it can also serve as an accessible tool to help children establish an appreciation of nature. Considering that Earth Day is also celebrated within the month of April, what better way to foster a child's awareness of the natural world and the importance of poetry than going on a nature walk and writing a poem about it? 
Going for a nature walk
Nature walks encourage us to actively connect with our environments and can be used as an educational tool to teach children about the natural world. At its core, a nature walk is a structured and intentionally immersive experience where we set aside time to observe, and interact, with nature. Nature walks can also be used as a vessel for relaxation, bonding and relationship building, developing curiosity, and serving as a source to inspire imagination for both the adult and child.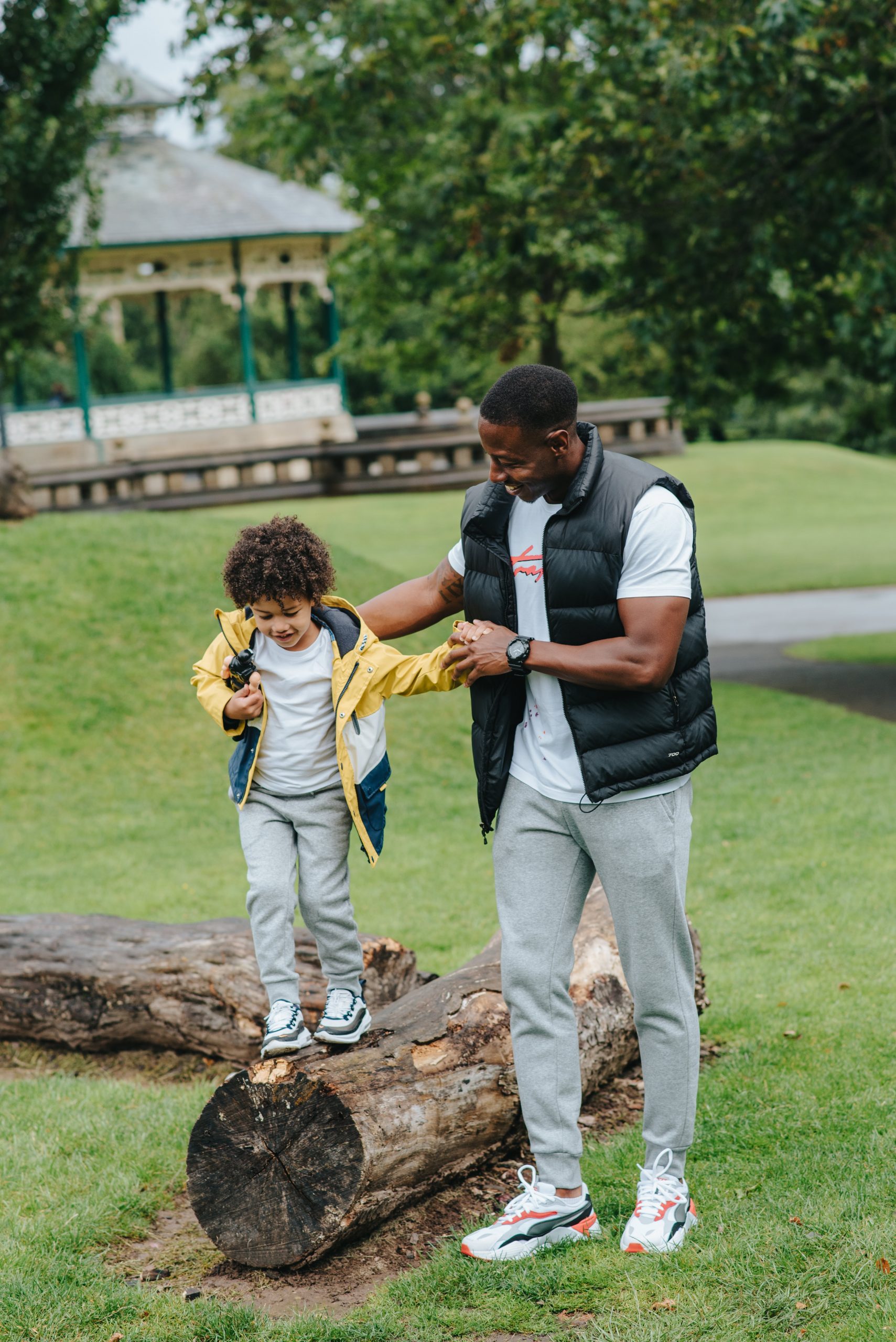 Where to go
You can go on a nature walk anywhere where the sights and sounds of nature can be found. This could be in national and regional parks, local trails, city parks, farms, community and botanical gardens, rivers, lakes, and parklets to name a few. For those who may have limited access to nature in their immediate surroundings, you can observe natural life on sidewalks or in the sky by paying special attention to the weather and different types of birds, bugs, weeds, bushes, trees, and grass that may be present. You may also notice the different surfaces that you walk on and be curious about what they are made of. Looking for buildings that are modeled after or have natural life painted on them is another option you can employ. Finally, for individuals who have limited mobility, cannot access nature outside for any reason, or simply want to explore a new place that is not immediately accessible, you can embark on a virtual nature walk!
How to do a nature walk
Plan your walk
Before you go on your nature walk, you and your young companion should make a plan for your excursion by identifying the location of your walk, figuring out what time of day you would like to walk, and how long you would like your walk to last. You may also want to bring a few materials with you to aid you in thoughtfully exploring your natural environment and taking note of what you and the child observe so it can be included in your poem later on. Materials may include:
A Cell phone or camera – to take pictures

A notepad with crayons, markers, pencils, etc. – so the child can draw or write down what they see

A magnifying glass – to show more details of wildlife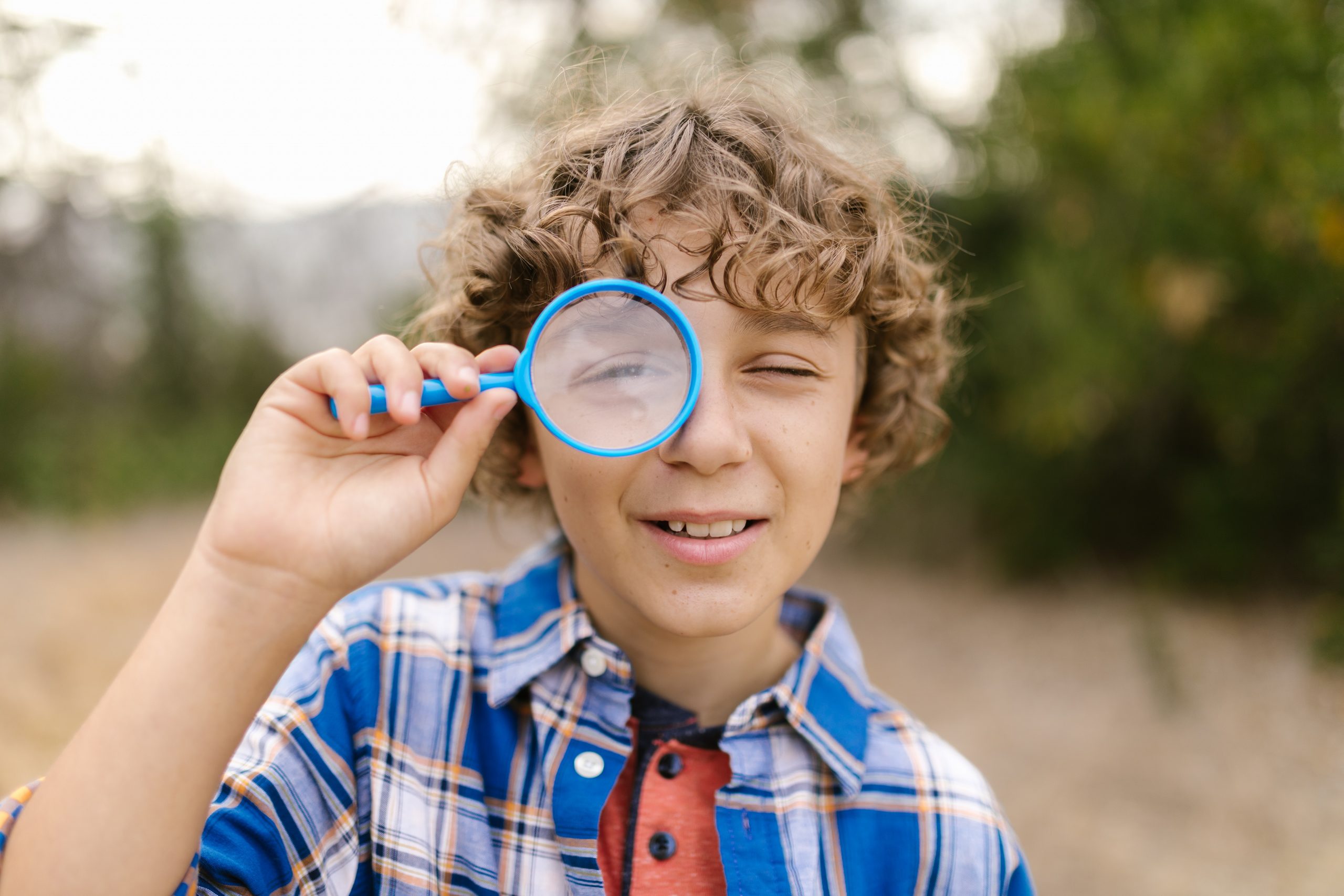 Set an intention
Right before you go on your nature walk, take a moment to talk with the child and set an intention for your exploration. The following questions can serve as a helpful starting point for your conversation:
What do you hope to see on our walk?

Which of your five senses (sight, touch, hearing, smell, taste) do you want to focus on using during our walk?

What part of our walk are you most excited about?

What new thing do you want to see/try/do on our walk today?
Activities to do while walking
If you would like to make your nature walk experience even more enriching, you can incorporate activities beyond observation that will help you and your child interact with and learn about your natural environment. Project Learning Tree offers a fair number of age-appropriate nature walk activities that are easily accessible. Feel free to come up with your own activities that your child will enjoy!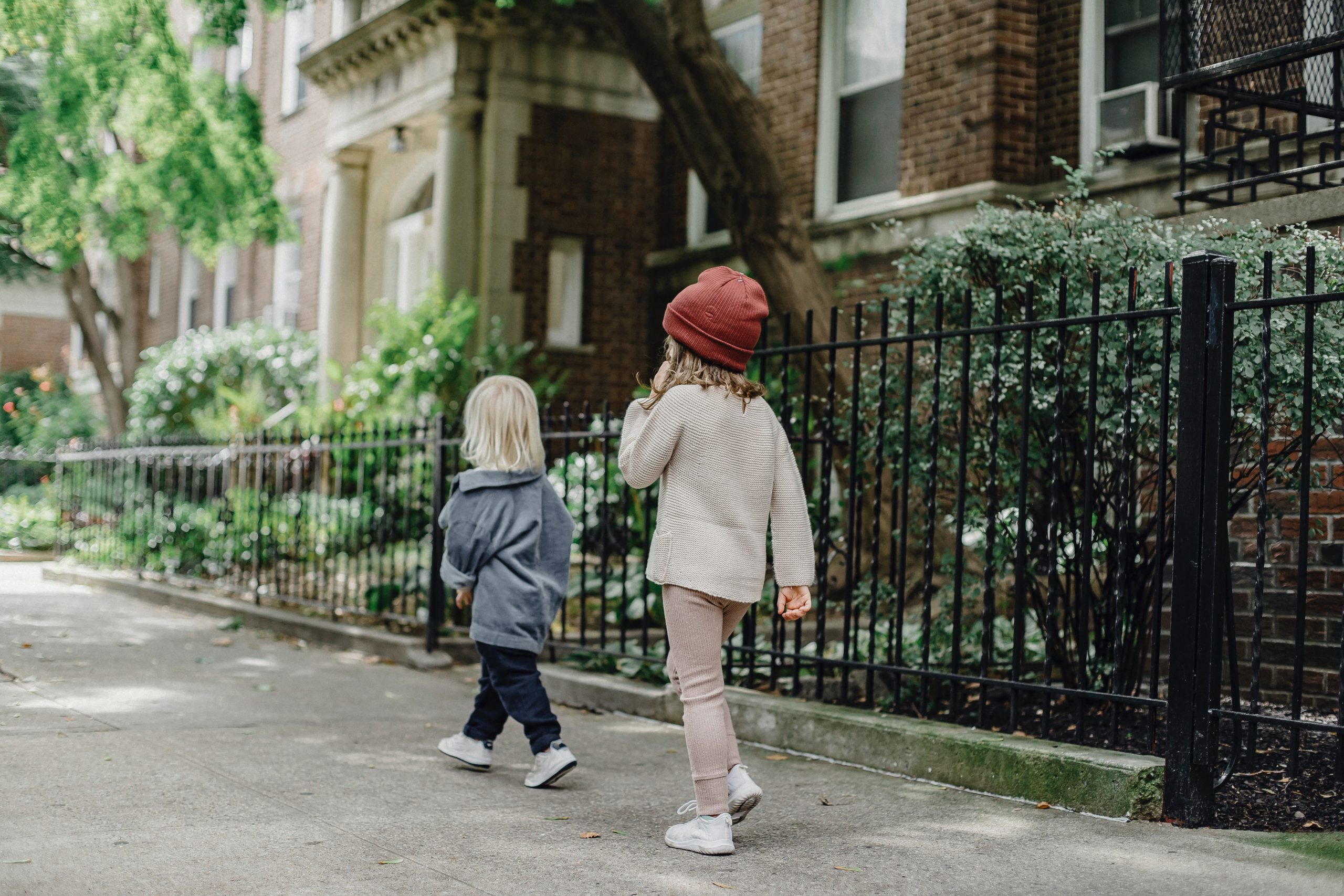 Writing a poem after the nature walk
After completing your nature walk, it is time to reflect on the experience through poetry! If your child has not had much exposure to poetry, introduce them to it by reading some children's poetry together. You may also point out the similarities and differences between poetry and other forms of writing with which your child is familiar, and discuss some of the foundational terms and concepts writers use when talking about poetry depending on the child's reading level. 
Identify a clear goal and subject for writing the poem
Just as you did before your nature walk, take some time to talk with the child about why they are writing a poem and what they want the subject of the poem to be. If the child wrote down notes, drew or took pictures, or collected some items while on the nature walk, thoughtfully review them together.
Determine the type of poem
Next, the child should determine the type of poem they would like to write. You can revisit some of the child's favorite poems and talk about them together to get ideas or identify the different types of poems the child can write and pick one based on the subject of the poem. If the child is just beginning to understand poetry, you can use their favorite poem as a template for the structure. For young readers who are still developing their literacy skills related to syntax, free-form acrostic, sense, and shape poems can be the easiest to try. Early readers can draw an outline of their subject (e.g. a maple leaf) and fill in the outline with descriptive words (e.g. crinkly, crunchy, red, bright, rough, etc.)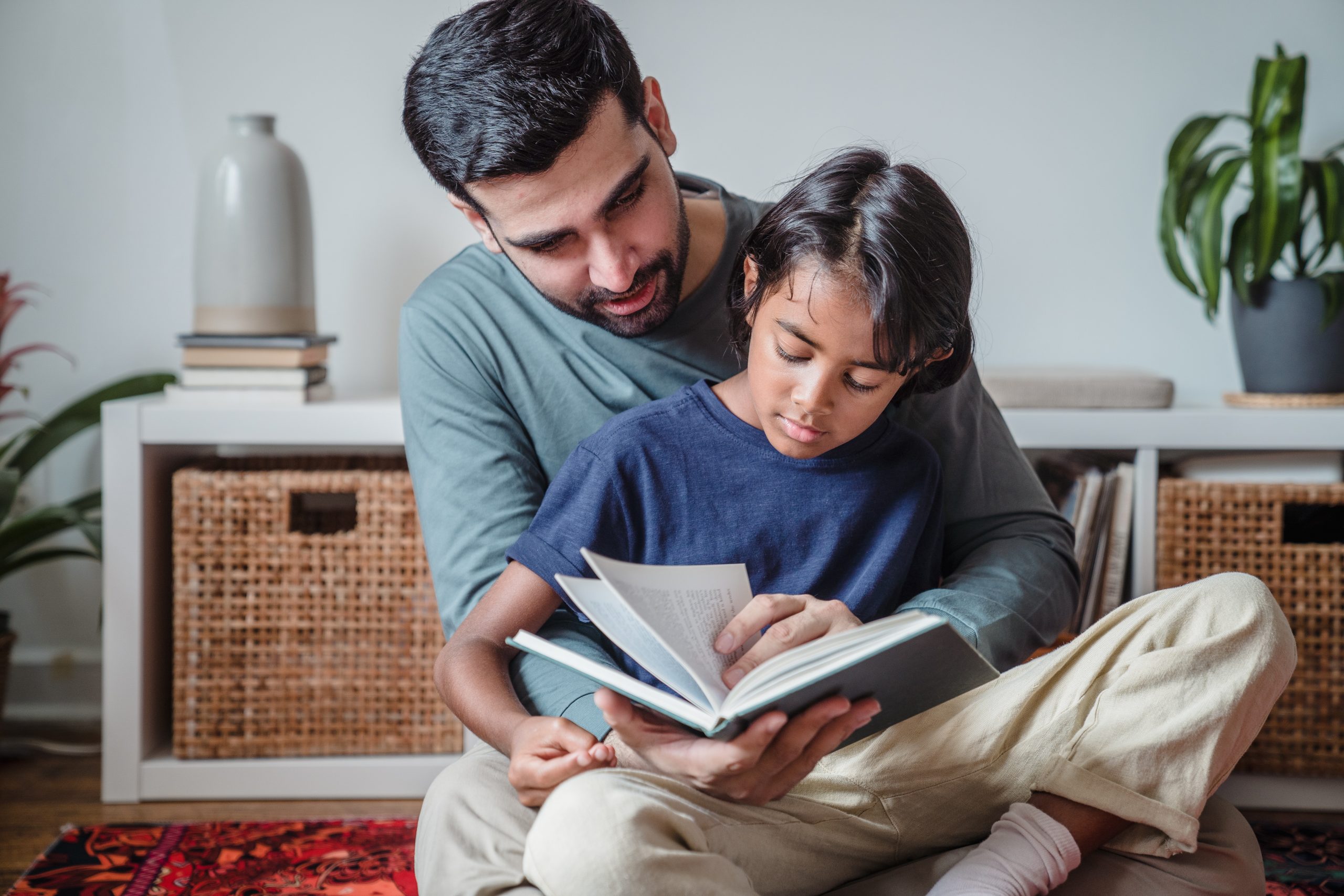 Writing the poem
Once your child can demonstrate an understanding of poetry, it is time to write! Depending on your child's comfort level, you can provide them with support and make it a joint activity or let them have some independent writing time. The goal of the poetry writing exercise is to help the child reflect on their experience with nature in a way that is fun and engaging. Keep in mind that there is no right or wrong way for the child to complete the activity. Encourage the child to explore and use their imagination throughout the writing process, and provide specific praise and words of affirmation to help build their confidence. 
Celebrate and repeat!
Once the child is done with their poem, celebrate their success! Be curious and excited about the child's work and ask them to explain what the poem means to them. You and your child may also choose to display or store the poem in a special place. Although this activity is meant to commemorate National Poetry Month and Earth Day, engagement with nature and poetry beyond April can reinforce a child's appreciation for the natural world and poetic expression.
Further reading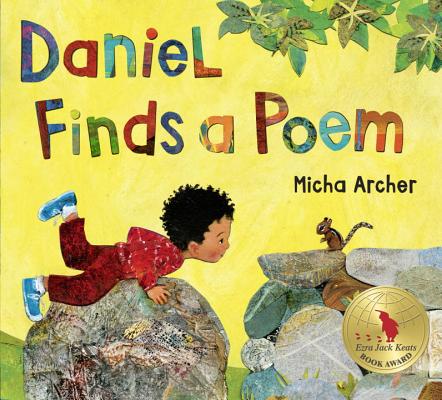 If you would like to start your nature walk and poetry journey with your child with a good children's book, consider reading Daniel Finds a Poem by author and illustrator Micha Archer.