June 30, 2021
From deficit-framing to asset-framing: the power of narrative in working toward equity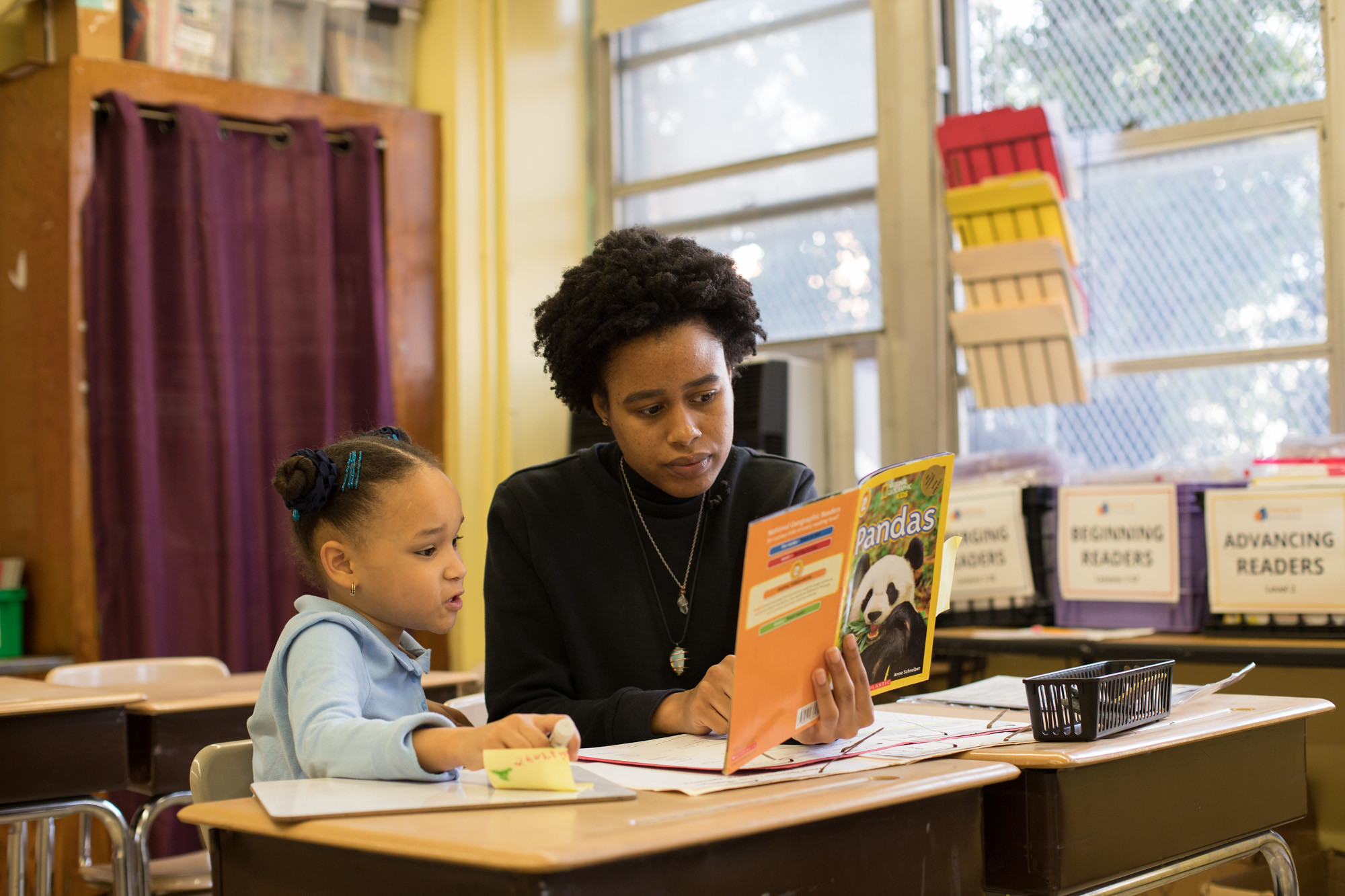 The language we use to describe our students affects how we view and interact with them. At Reading Partners, we are striving to shift the narratives we share in the world to use increasingly asset-based language to counteract negative cultural narratives and tell the truth about who our students are: capable, worthy, and full of potential.
"How do we create equitable outcomes for all members of our community? We can start by defining people by their aspirations, not their challenges." — Trabian Shorters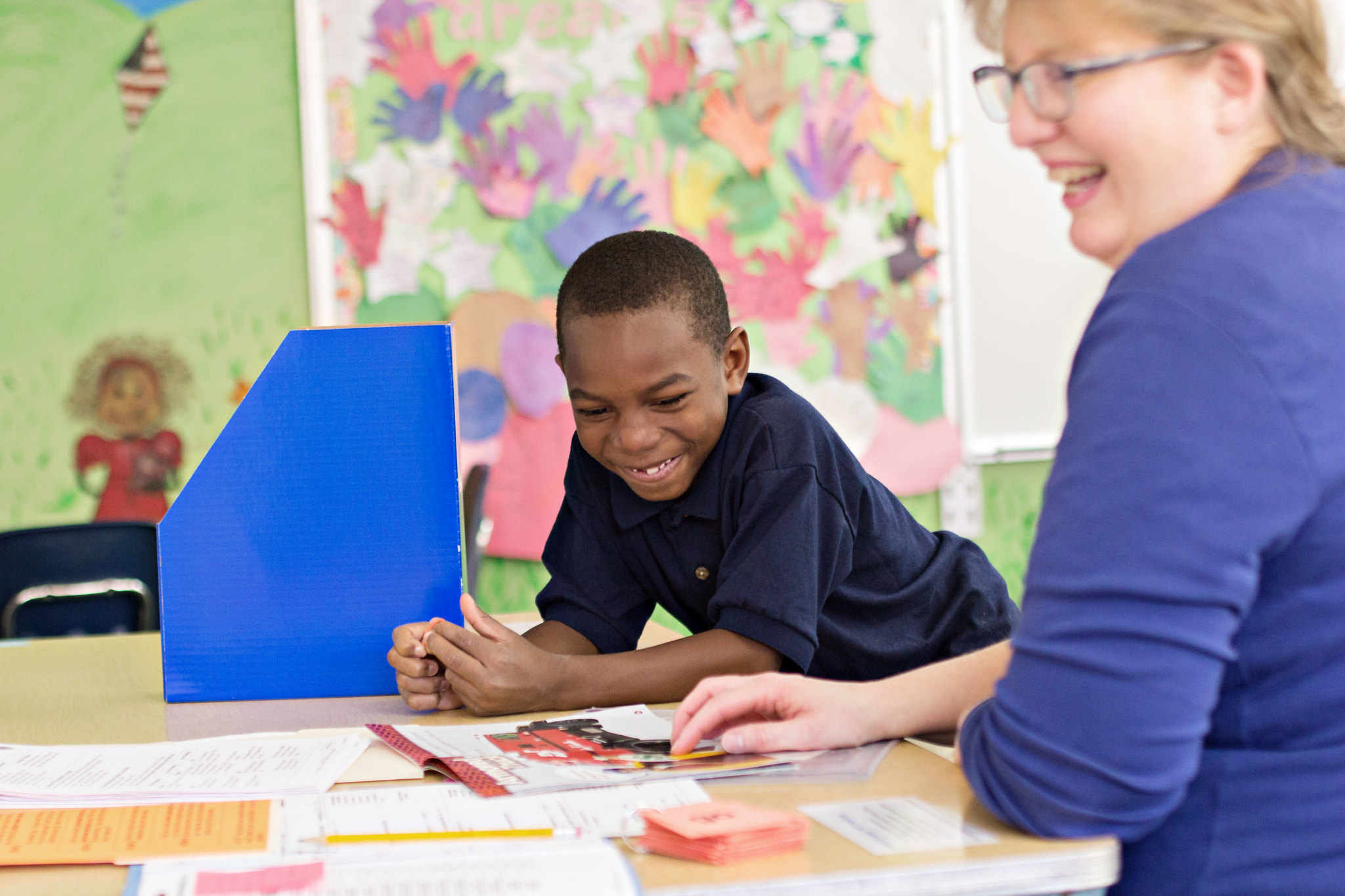 The costs of the deficit narrative
Psychologists tell us that our brains have two basic ways of thinking: associative or intuitive thinking and conscious reasoning. The intuitive system quickly and automatically generates associations, draws conclusions, and creates narratives that rely on affect, or emotions. The conscious system is more deliberate, and is capable of logical and abstract thinking. Although we may like to think that our actions are the result of the latter, the energy and time it takes for reasoning makes it more likely that we are guided by the former; by the time we begin to think, our intuitive mental processing has already taken place.
This intuitive process is essential for keeping us safe and alive, but since it favors speed over accuracy, the narratives it creates are heavily biased. If our associative process fails to recognize a piece of data as relevant, it can be left out of the narrative entirely, leading us to false conclusions and actions that may not be effective in achieving our goals. What's more, the system is often biased toward the negative side of situations and experiences. This phenomenon, which serves us well as a survival mechanism, can result in inaccurate and often harmful internal, interpersonal, and cultural narratives.
Our knowledge of statistical information can demonstrate this tendency. Trabian Shorters, a social entrepreneur advocating for the adoption of asset-framing, points out that many people are aware of statistics like "the Black poverty rate" or the unemployment rate, while very few pay attention to positive statistics, particularly in relation to historically marginalized groups.
For example, one dominant cultural narrative perpetuated about Black fathers is that they are routinely "absent" from their kids' lives, yet, Black fathers were reported by the CDC to be the most involved in their children's daily lives.
Negative information is important for finding and solving problems, but uncritical interpretations of the information can simply reinforce negative perceptions about people and result in us ignoring new facts that don't match what we already believe.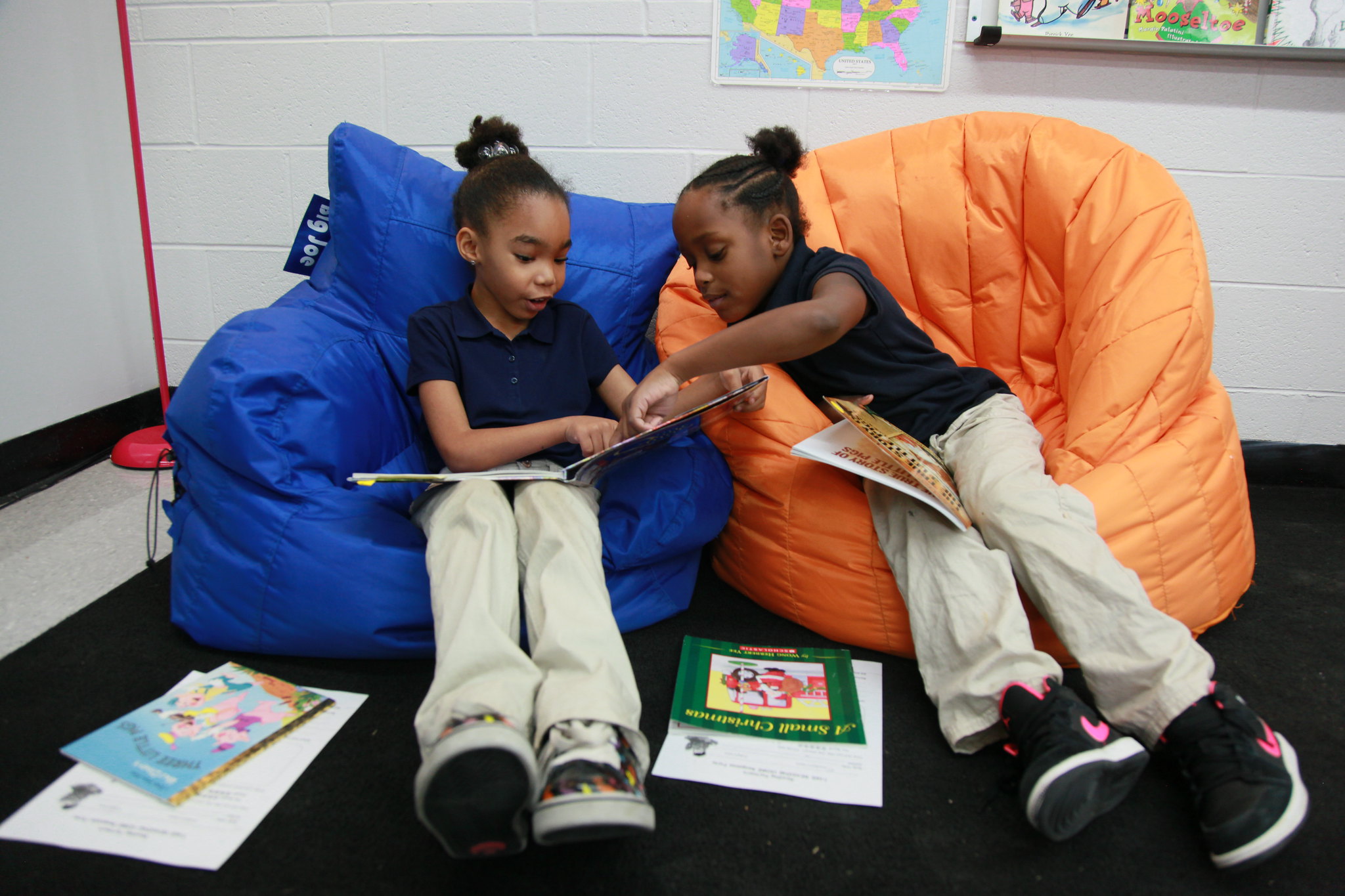 From deficit-framing to asset-framing language
The words we use have enormous power over the associations and narratives our intuitive systems create. Considering the consequences of the negativity bias of our brains and of our cultural narratives, moving from deficit-framing to asset-framing language is crucial if we want to solve problems of inequity without problematizing those disadvantaged by the inequity.
Many organizations that do important equity work undermine their mission by inappropriately labeling the communities they seek to benefit, using phrases such as "at-risk youth." Hearing communities labeled "at-risk" causes our brains to associate "at-risk" with the "youth." Thus, the youth become the problem, rather than the ones experiencing the problem. The label "at-risk youth" is in danger of limiting the youths' agency in the minds of readers, including, potentially, the youths themselves. (Check out this article for more examples of how organizations can rephrase mission statements to reflect and convey an asset-based approach to their work.)
Instead of focusing on deficiencies, asset-based language emphasizes the strengths, aspirations, and contributions of individuals and communities. And instead of implying connections between the problems at hand and the traits of the communities experiencing them, it connects systemic disparities with their systemic causes. By honoring the work of the community rather than portraying them as recipients of charity, it empowers the communities themselves to lead change.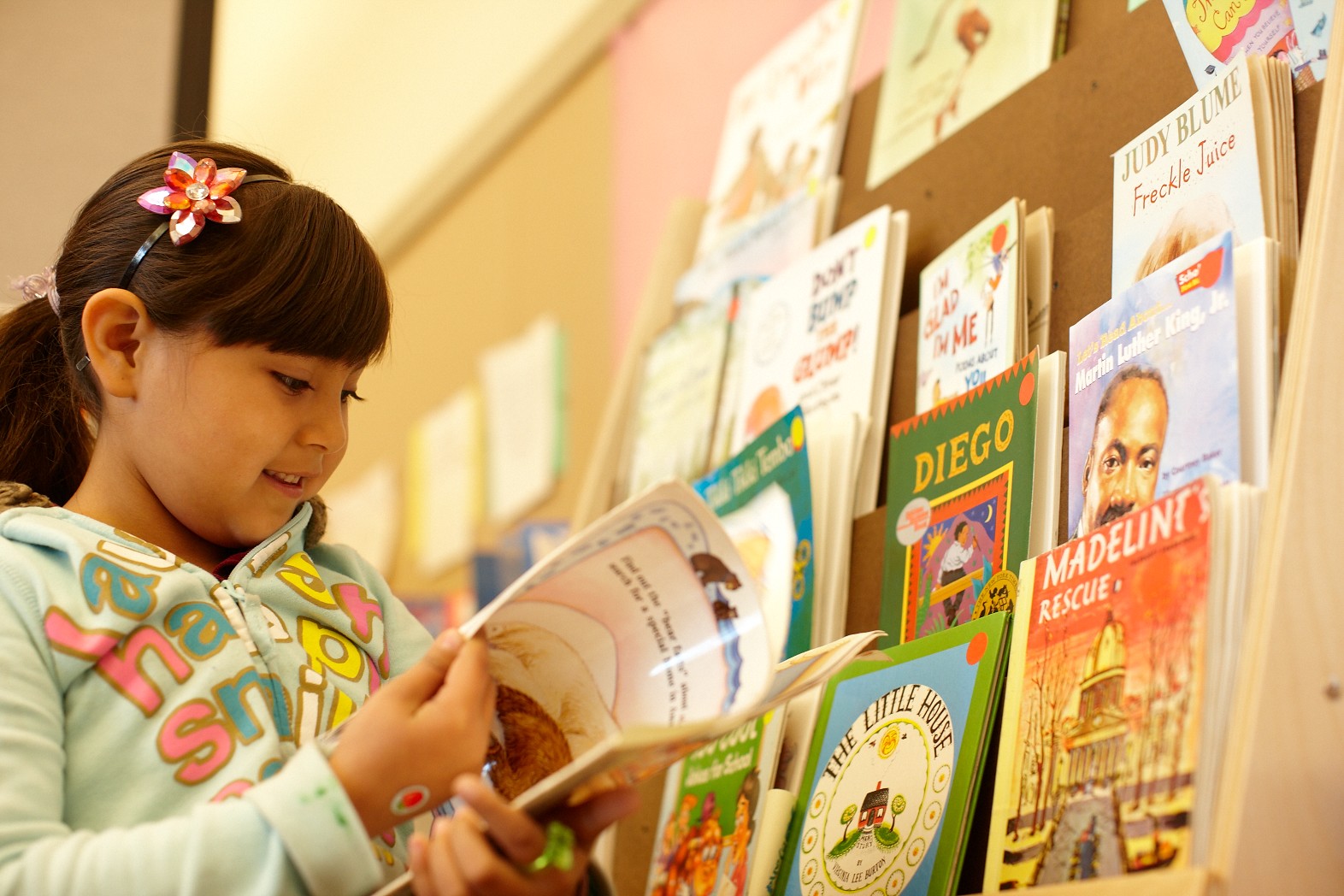 Asset-framing at Reading Partners
This year, Reading Partners has been working on creating a comprehensive guide to equip our staff, AmeriCorps members, board members, and tutors to execute a more equitable approach in our communications. It will both reflect our mission of supporting students' literacy learning in partnership with their communities and orient our mindsets and practices in a direction that helps us support our students more effectively. Asset-framing is an important piece in this new language framework.
Our goal of using asset-based language is to honor and respect the humanity and strength of our students, their families, and their communities, in order to have a more positive impact. This is not about using positive language to mask real challenges, or simply "flipping" a phrase to suit set guidelines, but listening to the people we intend to benefit, and expanding our conception of the relevant facts in our work.
The reason we support students is that we believe that they have potential and that they deserve the resources they need to cultivate their literacy skills. But describing a student as a  "struggling reader," for example, not only problematizes the student, but also provides no reason for the associative brain process to believe that the student is worthy of the resources that they need, or that they are capable of success.
Research in psychology and education has shown that paying attention to and building on students' strengths lead to increased rates of academic and social-emotional success, and that drawing on students' personal, cultural, social, and life experiences in designing programs can make their educational experience all the more meaningful. A student is never simply six months behind grade level. They might also have a baby sister that they care for, or love singing, or speak fluent Spanish, or be great at math, or have dreams of becoming a doctor, or want to help out their family by making a lot of money. These are relevant facts that can contribute to a more accurate narrative about the student and function as foundations for the student's growth in literacy.
At Reading Partners, we are working to apply asset-framing in every aspect of our work, to take the conscious step every day to see and describe our students, as well as their families and communities, as they are: capable, worthy, and full of potential.
Join us in our work toward a more equitable future for students by donating or signing up to volunteer, and keep following the Reading Partners blog to find out more about the exciting work being done across the country!