July 21, 2022
How reading promotes positive self-care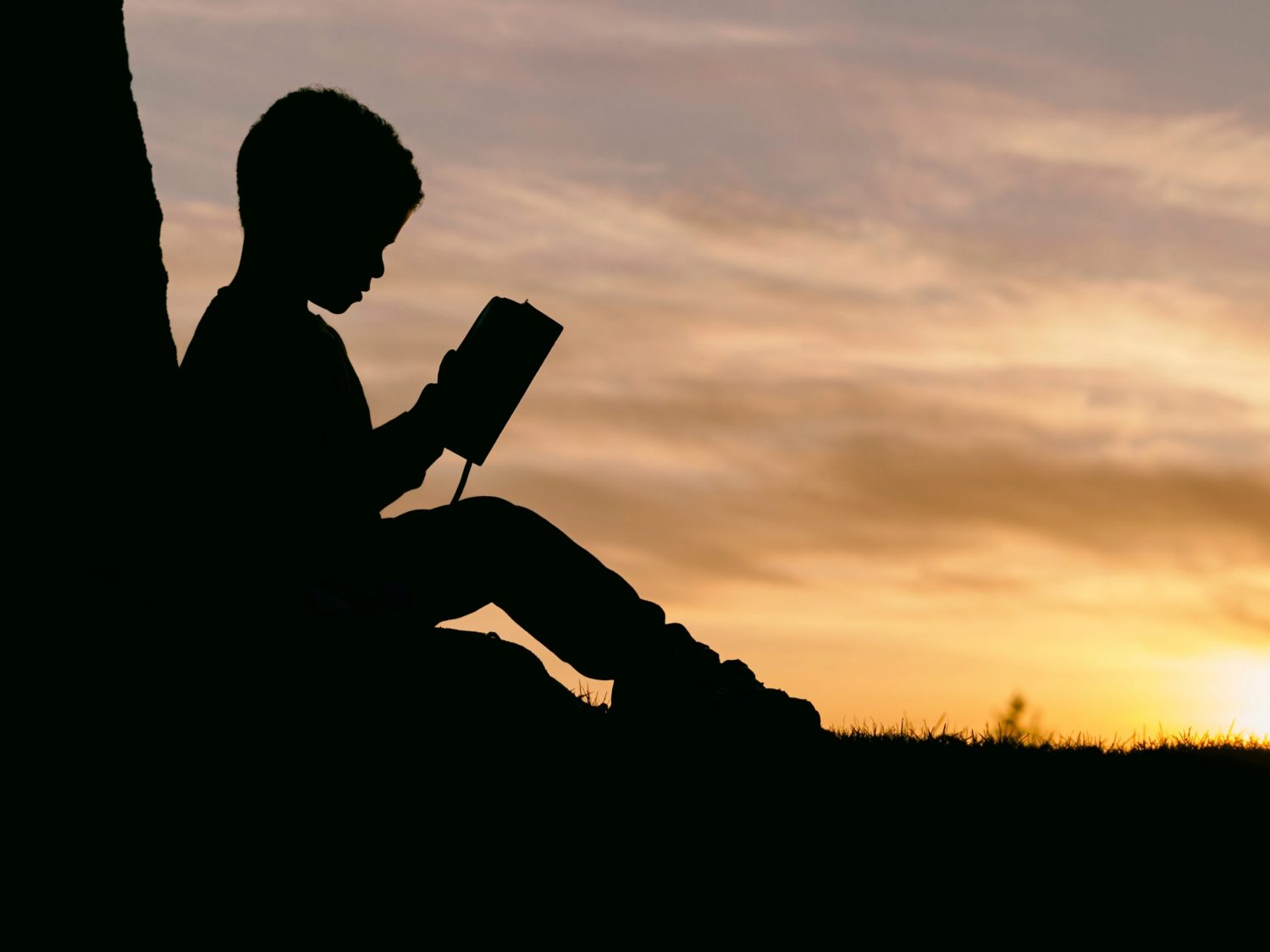 Self care. It's one of those trendy buzzwords that's constantly thrown around on TikTok and Instagram, but what does it really mean? What qualifies as self care? 
Can it be taking myself out on a spa day? What about meditating every morning before school or work? Journaling my positive thoughts? Or maybe it's simply being more intentional with the way I interact with others? 
As I dug in to learn more about self-care and what it all means. I discovered that these can all be considered examples of self care. The World Health Organization defines self care as: "the ability of individuals, families and communities to promote health, prevent disease, maintain health, and to cope with illness and disability with or without the support of a healthcare provider."
I became interested in the topic of self care because I'm inspired by the personal autonomy involved in the act of taking our well being into our own hands. It's also comforting to know that wellness and health can be accessible to children with positive practices such as reading. 
How does self care relate to children and reading?
Children are highly adaptable to learning new practices and reading is one of the most fundamental methods of teaching new skills to children. 
Most children's literature relating to self care focuses on emotional wellness in addition to mental/physical wellness. Of course, people's childhoods have a major impact on the way they assess the world around them as adults. Also, a focus on wellness and self love in childhood, provides hope for a more empathetic future for upcoming generations. 
According to the Growing Kids Learning Center, when children practice self care "they learn to identify their physical and emotional needs and can begin to take care of those needs." As mentioned before, this independence of children taking their wellness needs into their own hands provides the framework for a more healthy and enthusiastic learning experience. 
In the Seacoast Moms article, 10 Children's Books about Self-Care and Gratitude, librarian and mother Mollie Mulligan provides some titles that explore themes of self care and personal wellbeing in children. Books such as I am Love by Susan Verde, The Thank You Book by Mo Willems and Look and Be Grateful by Tomie de Paola inspire children to use literacy as a way to cultivate healthier selves. 
There's also academic research to support the notion that reading can have a positive impact on childhood mental health. According to the American Journal of Cultural Sociology "reading supports processes of self-understanding and self-care, and ethical reflection." (Olave 2017) Dr. Alice Sullivan Head of the Department of Quantitative Social Science at the University College London Institute of Education writes in The School Librarian that reading is an effective way to help children deal with exploring and dealing with the world around them. "…reading introduces people to both new vocabulary and new ideas… in addition to this, independent reading may promote a more self-sufficient approach to learning in general." (Sullivan 2015)
How books have helped my personal self care journey
I've always possessed a love of reading. I have my parents to thank for my love of literature. Though, my enthusiasm for books has also been instinctual. I understood as a child that the answer to almost any question could be found or at least gleaned through the pages of a book. I understood that more knowledge could improve my quality of life. I also just liked the idea of knowing that after completing a book you are quintessentially a different person (in some way). 
The first book that resonated with me as a child and made me think about themes of self care is the children's book classic, The Tortoise and the Hare by Janet Stevens. I loved everything about the book. As an angsty kid with a competitive streak and an unnerving desire to never "stay in my lane", so to speak, The Tortoise and the Hare taught me how to calm the heck down. I saw myself in the mischievous and overly enthusiastic Hare. Yet the character of the Tortoise taught me to take my time, worry about my own race and lean into everything I do with integrity and vulnerability. Great childhood lessons to ponder on as I navigated the treacherous world of recess, playgrounds and pb&j's. 
Digital Reading Mediums and Self Care
So much of our world is digital today. This includes books. Audiobooks, ebooks, and even video books have allowed us to reap the benefits of reading with even more convenience. While I still adore paper pages and regularly leave my local library with my weight in books, I think we can all appreciate how digital mediums have made reading more fun and attainable for children. Liz Noland from AudioFile Magazine cited audiobooks as helpful for "increasing verbal fluency, building listening skills, and encouraging a positive attitude about reading." (Noland 2011)
A highly recommended video audiobook about self care is The Good Egg by Jory John and Pete Oswald. It's a quirky story about a good-hearted, anxiety ridden egg who is constantly handling the responsibilities and drama of his fellow naughty eggs in his carton. He's quite literally on the brink of cracking and he's forced to finally practice personal self care for once. The version of the story on TopShelfKids YouTube channel is told by an excellent child narrator (who's unnamed) and will make the story exciting for just about anyone.
Self care and you
What's your favorite self care practice as an adult?
What's your favorite book that relates to self care?
What's a self care theme that you would love to be instilled more with children?