September 18, 2013
Reading Partners Colorado expands to 11 schools for 2013-14
Last school year, 93% of students tutored by Reading Partners volunteers in Colorado increased their monthly rate of learning. That means that those students learned, on average, more than double the amount in literacy skills per month than they would have without the program.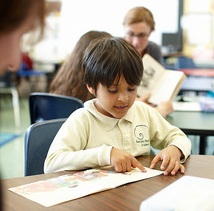 It's not just the individual students benefitting from the Reading Partners program. In the classroom, 85% of teachers reported improved general academic behaviors in students enrolled in the program. And 100% of principals reported school-wide improved reading progress after joining Reading Partners.
With the incredible success last year's 366 students showed, the natural next move for Executive Director Mike Turner was to reach out to more schools to serve more students. The expansion adds four new schools to the Denver metro and surrounding areas. This year, 11 total schools are hosting reading centers with a goal of helping over 550 struggling readers catch up to their peers.
Denver was recently recognized fifth in the FDI Cities of the Future ranking of business friendliness. In the attractive business world of Denver, another side of the story is emerging—increased demand for community involvement opportunities.  Reading Partners is meeting that need with packages like Team-Tutoring and School Sponsorships.
"Reading Partners is a volunteer-driven program and we know it works: the data shows it. Denver businesses are looking to volunteer and support high-impact outcomes. We're offering ways for corporations to make a measurable, real-life impact on our children's futures." Says Turner, as he explains some of the new opportunities available for corporations and local business to get involved.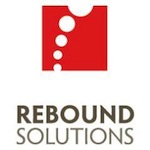 Rebound Solutions, a Denver-based consulting company, understands the gravity of the literacy achievement gap in Colorado. That's why they're joining with Reading Partners as one of the first corporate volunteer groups to take on Team-Tutoring, one of the new opportunities for Colorado-based companies as of the 2013-2014 school year. Team-Tutoring allows a group of 2-5 employee volunteers to "share" a Reading Partners student, taking turns tutoring up to two times per week with the same student.
Rebound Solutions volunteers will be trained to implement the Reading Partners research-based curriculum to engage in high-impact, focused tutoring that has proven to increase the rate of learning for students who are 6 months to 2.5 years behind grade level reading.  If making a difference really is at the core of what they do, their community involvement through Reading Partners is certainly reflective of their commitment to their values.
For more information on how to become a Team-Tutor Company Partner, visit ReadingPartners.org or call (303) 578-2032.