November 29, 2021
Reading Partners wins Nicholas Kristof's Holiday Impact Prize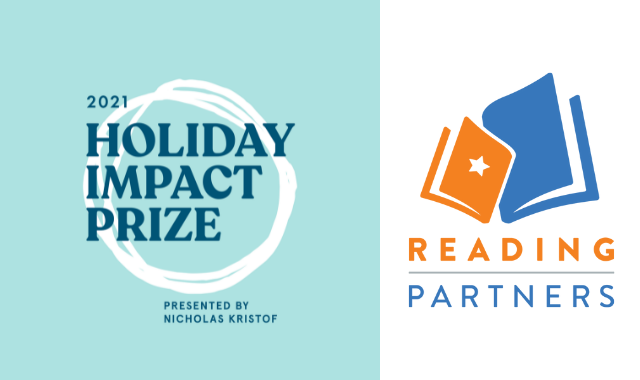 For the second year in a row, Reading Partners has been featured in the national media (this time in The Washington Post) for being awarded  Nicholas Kristof's Holiday Impact Prize, supported by Focusing Philanthropy.
It's a tremendous honor to be featured as one of the volunteer opportunities for the 2021 Holiday Impact Prize. As a nonprofit that relies on volunteers to support our students, we are so grateful to be featured in the column because it provides the opportunity for countless people to discover that Reading Partners' mission and impact are well-aligned with their own personal values and their commitment to community.

The 2021 Holiday Impact Prize
Since 2009, two-time Pulitzer Prize winner and former New York Times columnist Nicholas Kristof has written an annual "holiday gift guide" column to bridge a philanthropic gap: readers who wanted to help but didn't know how, and mission-driven individuals and organizations who needed resources but were off donors' radar. The column has helped raise the profiles of organizations that work on the very issues he covers in his journalism—health, education, human rights and women's rights, both domestically and abroad. 
For the third year, the guide continues to offer an exciting twist: a $150,000 Holiday Impact Prize that Kristof awards to the nonprofits he showcases. Kristof's 2021 column highlights a $100,000 grand prize winner and two runners-up receiving $25,000 each, in addition to two volunteer opportunities with organizations changing their communities through service.
This year, Reading Partners is one of Kristof's picks for organizations with outstanding volunteer opportunities.
Reading Partners gives you the chance to help positively influence a child's future. Volunteers receive training and then partner one-on-one with students in under-resourced schools as they work hard to read at grade level by fourth grade—helping them to thrive in school and beyond. Imagine what the world would be like if every child had access to this simple, proven intervention.
– Nicholas Kristof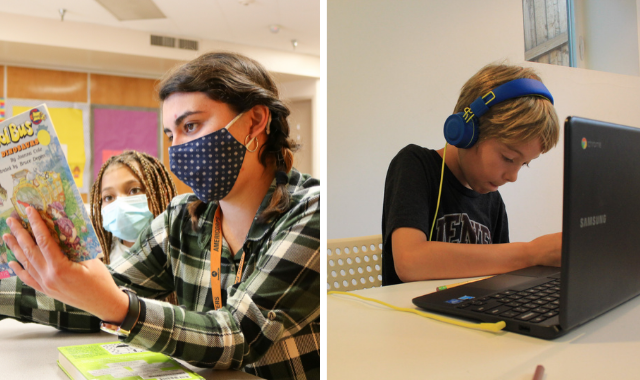 ​​Take action
Here are four ways you can support our mission to narrow the literacy opportunity gap.
Volunteer with Reading Partners.
Donate or start a fundraiser to ensure Reading Partners can continue to deliver literacy support to students across the country.
Do you have other skills to contribute? Are you a graphic designer, videographer, photographer, consultant, or other professional? Email us at volunteer@readingpartners.org to donate your expertise.