Child Trends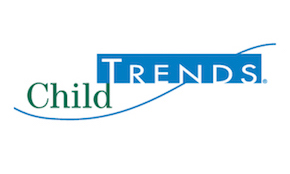 In 2016, Reading Partners began a two-year research partnership with Child Trends, a leading national nonprofit research organization focused on improving the lives and prospects of children, youth, and their families. This project builds upon findings from two rigorous impact studies, including deeper exploration of the characteristics and experiences of Reading Partners' volunteer tutors, and a first look at social-emotional learning outcomes for our students.
Year 1 results
In the first year of the study, Child Trends found the following:
Reading Partners is reaching students most in need of reading support.
Reading Partners is engaging these high-need students at high levels in terms of attendance and dosage.
Students participating in Reading Partners demonstrate positive outcomes in terms of both social-emotional learning (SEL) and literacy skills.
The tutors and AmeriCorps Members who serve at Reading Partners are highly satisfied with their experiences.
Finally, AmeriCorps Members report increased skill development across the year, and generally are more likely to report that their service helped them to develop key skills than was a national sample of AmeriCorps alumni (see "AmeriCorps Alumni Outcomes: Technical Survey Report" posted online by the Corporation for National and Community Service in January 2017).
Findings to date are based on a single school year of data and should be considered preliminary. Final study findings, including data from both years of the study, will be released in January 2019.