April 1, 2016
Reading matters — help us prevent summer learning loss on Lowcountry Giving Day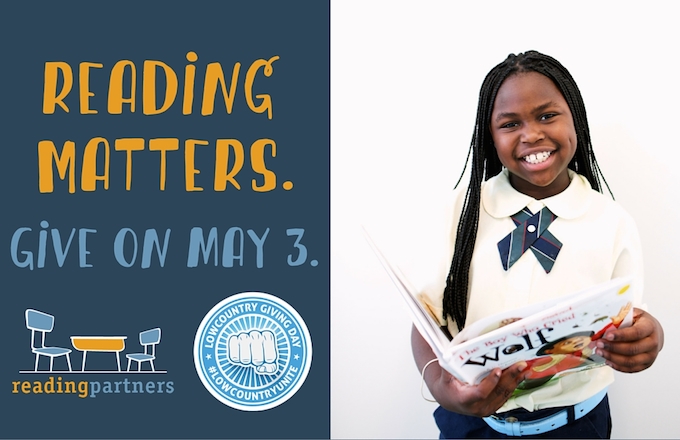 The National Summer Learning Association reports that low-income students lose more than two months in reading achievement over the summer. You can help our students be successful all year long.
Help prevent summer learning loss on Lowcountry Giving Day, May 3.
Lowcountry Giving Day is a unifying event that gives citizens the opportunity to show that where your home is, your heart is. On this day, the coastal community unites from Hilton Head to Charleston to the tip of Horry County to make the Lowcountry a better place to live, grow, create, and learn.
By participating in Lowcountry Giving Day and giving at least $125, you can sponsor a student for the summer. Each student in our program will receive a Reading Partners backpack filled with five age- and skill-appropriate books, five activity sheets, a summer reading journal, and a pencil.
You can schedule your donation to support our kids as early as April 1. Here's how:
1) Visit www.lowcountrygivingday.org (search for Reading Partners) or https://text.gives/READINGMATTERS and schedule your pledge for May 3.
2) You can also text 'READINGMATTERS' to 33923 to make a donation!
Please note: all online donations incur a 5% fee.