April 7, 2016
Bee there or bee square on April 21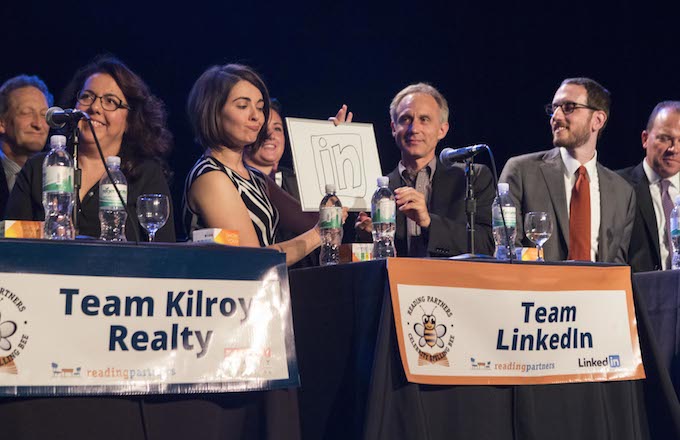 Reading Partners' 3rd Annual Bay Area Celebrity Spelling Bee is less than a month away! Now is the time to secure your ticket!
The Bay Area Celebrity Spelling Bee is a unique event that raises funds for Reading Partners' proven intervention model. Spelling Bee guests enjoy a cocktail hour followed by an on-stage spelling competition between teams — each composed of a local celebrity, a corporate sponsor, and a Reading Partners volunteer. Teams compete in a fun-filled night to promote the importance of literacy for students in under-resourced communities. Across the SF Bay Area and Silicon Valley, Reading Partners aims to serve more than 2,900 struggling readers this year.
The event will take place at the historic Fox Theatre in Redwood City on Thursday, April 21 from 6:30 – 9:00 pm.
MEET THE CELEBRITIES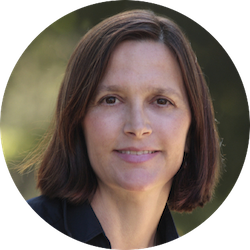 Frances Dinkelspiel is an award-winning author and journalist. Her most recent book, Tangled Vines: Greed, Murder, Obsession and an Arsonist in the Vineyards of California, is both a New York Times and San Francisco Chronicle bestseller. Her first book was Towers of Gold: How One Jewish Immigrant Named Isaias Hellman Created California, which was also a San Francisco Chronicle bestseller. The San Francisco Chronicle and the Northern California Independent Booksellers Association both named it a Best Book of the Year. Towers of Gold was also a finalist for the Northern California Book Awards.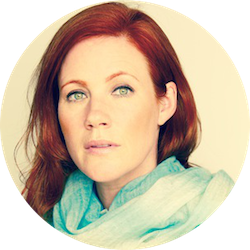 Elisa Donovan is an American actress, writer, and producer. She is a film and television actress, best known for her roles in Clueless and Sabrina The Teenage Witch. If you have young children, they may know her from the family series of movies, "The Dog Who Saved…". Elisa also writes a Celebrity Mommy Blog for People.com.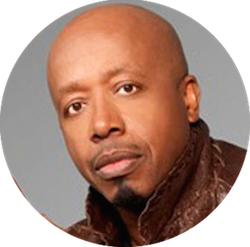 Oakland native MC Hammer is a hip hop recording artist, dancer, entrepreneur, spokesman and actor. Hammer is known for hit songs such as "U Can't Touch This" and "2 Legit 2 Quit", flashy dance moves, and eponymous Hammer pants. He is also known for his deep commitment and advocacy for youth in Oakland. Hammer's superstar status and entertaining showmanship made him a household name and hip hop icon.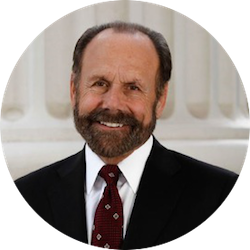 Senator Jerry Hill represents California's 13th Senate District, which stretches from Brisbane to Sunnyvale. His legislation has established regulations for antibiotics in livestock, implemented privacy protections for data collected by license plate readers, and created transparency and privacy standards for cell phone intercept devices. While serving in local government, he preserved thousands of acres of open space, established one of the state's first anti-smoking ordinances, and expanded health care coverage for more than 17,000 children in San Mateo County.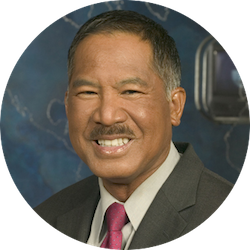 Lloyd LaCuesta spent 43 years as a journalist before retiring in 2012. He was an adjunct professor of journalism at San Jose State University and Menlo College. He currently serves on the board of directors for Donor Network West and the Center for Asian American Media and is a proud reading partner.
MEET THE TEAM SPONSORS
Our team sponsors are the stars at our fun-filled on-stage event. Each company places a representative on-stage for the title of Bay Area Spelling Champions along with a celebrity speller and Reading Partners tutor. Teams receive reserved seating for 10 employees to cheer on their team. This year, we are happy to have Team Equity Office, Team LinkedIn, and Team Bank of the West vying for the trophy.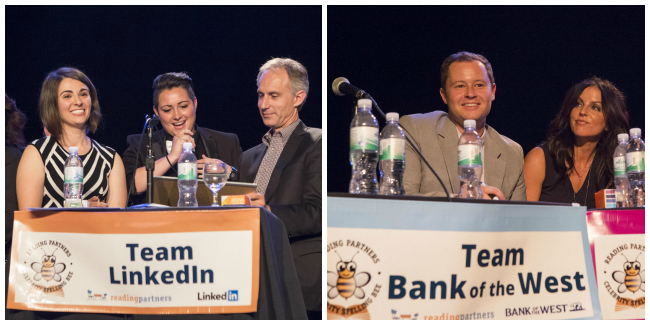 MEET THE TABLE SPONSORS
Table sponsors get front-row seats to the show for up to 10 of their employees or friends. In addition to recognition, they also get to participate in the Bee by supporting or sabotaging teams. This year, we are proud to have the following table sponsors:

Berliner Cohen

Matt & Jessica Denecour

Rebecca & Rod Fallow

Golden State Warriors

Keenan Capital

Phil & Kelly Mahoney

Connie & Bill Ring

Ravi Paidipaty & Libby Smiley
MEET THE SUPER SPELLER SPONSORS
Super speller sponsors have up to five guests and enjoy donor name listing and recognition for their support. The following are our Super Speller Sponsors this year:

Sher Amos-Grosser & Adam Grosser

Zander Lurie

Anne & Michael Mellenthin

Sally & John Robinson
MEET THE MODERATOR
Dictionary.com is returning to moderate our 3rd annual Bay Area Bee. Our moderator team is charged with announcing the spelling bee words and ensuring our teams spell them correctly.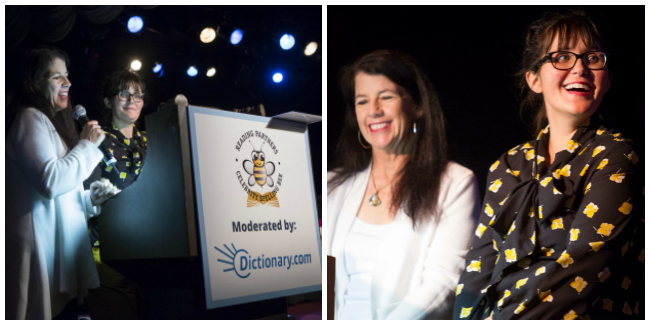 Learn more about the bee and purchase tickets today.
For more information about sponsorship opportunities or event ticketing, please contact Lisa Endo at lisa.endo@readingpartners.org or (408) 465-9504.