March 1, 2019
Volunteer for Reading Partners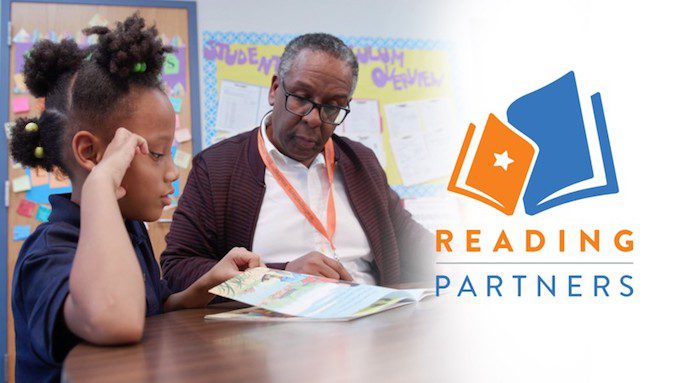 Originally published by KRMG.
Reading Partners mobilizes communities to provide students with the proven, individualized reading support they need to read at grade level by fourth grade.
We know that reading is the foundation for all future learning, and the ability to read transforms lives and empowers children and communities to reach their full potential. Research shows that students who read at grade level by fourth grade have a greater opportunity to succeed in school and in life.
That's why we partner with under-resourced schools and engage volunteer reading partners to work one-on-one with students who struggle with reading.
An evidence-based and community-driven organization, we recruit and train volunteers to work one-on-one with students for 45 minutes twice a week, following a structured, research-based curriculum.
Our program model works and is backed by evidence-based research which proves that our students make significant gains in reading. On average, Reading Partners' students more than double their rate of learning while in the program.
Quick Facts:
In as little as one hour a week, you can empower a young student to gain the reading skills they need to become a proficient reader.
Volunteer now through April 2019 to make an impact on a Tulsa student this year.
Reading Partners serves Tulsa Public Schools students in 26 elementary schools across the metro area.
No experience required, onsite staff support available to all volunteers.
Sign up online at www.readingpartners.org or call 918-949-1979.
Volunteer Now!
Every day, thousands of volunteer reading partners make a lifelong difference for kids who struggle with reading.  More than simply reading with a child, our volunteers follow a proven, structured curriculum to help students learn specific skills necessary to become proficient readers. It's simple, and it works. Each lesson comes with step-by-step instructions and materials. A trained site coordinator is always available to answer questions, assist with the materials, and solve problems.