September 26, 2019
4th annual Read to Succeed Fall Breakfast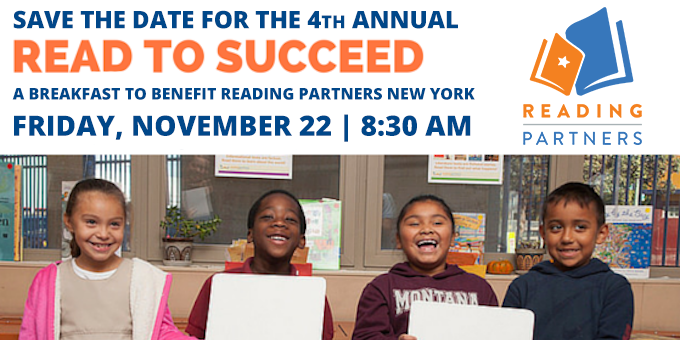 Reading Partners New York will hold its 4th annual Read to Succeed Fall Breakfast event on Friday, November 22 at Kirkland & Ellis to support the organization's growing work in New York. Join us to learn more about how the Reading Partners program is making an impact in our communities. Over breakfast, guests will engage with other professionals who are passionate about giving back to their communities. We are thrilled to welcome keynote speaker, David Robinson.
Date: Friday, November 22
Time: 8:30-9:30 am
Location: Kirkland & Ellis, 601 Lexington Ave
Click "purchase tickets" to learn more about sponsorship levels
Kirkland & Ellis is generously underwriting the cost of the event, so 100% of your tax-deductible donation will directly support the Reading Partners program.
This event is hosted by Reading Partners and our co-chairs Andrea London and Kathleen McCarthy.