March 20, 2018
Announcing our After the Bell campaign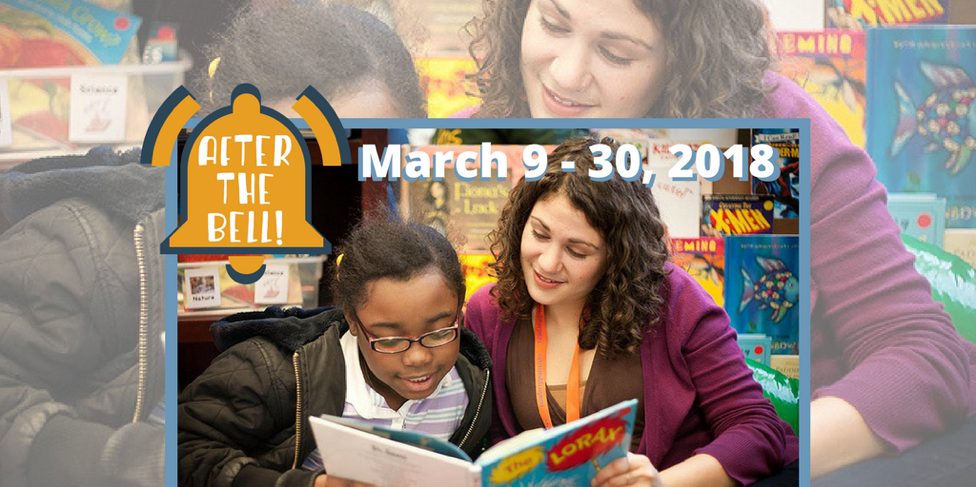 Despite research showing a  direct relationship between the number of books in the home and academic success, 61 percent of low-income students have no access to reading materials outside the classroom (Scholastic Research Compendium, "Access to Books"). To combat this startling statistic, Reading Partners South Carolina is proud to launch our After the Bell campaign, running from now to the end of March. This new initiative combines our Take Reading Home and Summer Backpack program to ensure our students continue reading beyond the classroom. A gift of $125 provides one Reading Partners student over 20 books a year as well as a summer backpack filled with activities to show where reading can take them next.
The importance of taking reading home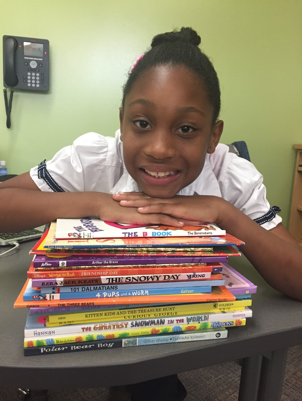 To support continued learning, After the Bell includes Take Reading Home, a component designed to grow young readers' home libraries. Each week, with the help of their tutor, our students have the opportunity to take home an age-appropriate book of their own. Studies show that students who select what they read and who have a comfortable environment in which to read (such as their home) tend to read more, be more motivated, and show increased literacy skills (Krashen, S., The Power of Reading. Englewood, Col.: Libraries Unlimited, Inc, 1993.) Take Reading Home provides students the opportunity to continue learning in their own home, an integral part of achieving grade-level reading goals.
Preventing summer reading loss
In addition to our Take Reading Home, After the Bell supports Reading Partners' Summer Backpack program, designed to help fight against summer reading loss – a problem that disproportionately affects low-income students because they often lack access to books, museums, and other learning resources. In fact, two-third of the achievement gap between lower and higher income students can be explained by unequal access to these important summer learning opportunities (Alexander K.L, "Lasting Consequences of the Summer Learning Gap"). Reading Partners supports our students with a year-long commitment to learning and growing by providing books and literacy rich materials into the summer months. Through the generous support of local businesses, our tutors, and community partners, Reading Partners South Carolina will be able to provide summer backpacks for over 800 Lowcountry students. Each backpack contains specially chosen books, a reading journal, activity sheets, and a cool pencil to keep kids reading all summer long.

Reading Partners South Carolina encourages you to consider "Where Can Reading Take You?" as you join our After the Bell campaign. Your investment allows our students to use books to adventure to different lands, eras, and even outer space. To learn more and to make a gift today, please visit our campaign page.