April 18, 2018
Baltimore celebrates wins from our Fourth Annual Run for Reading Partners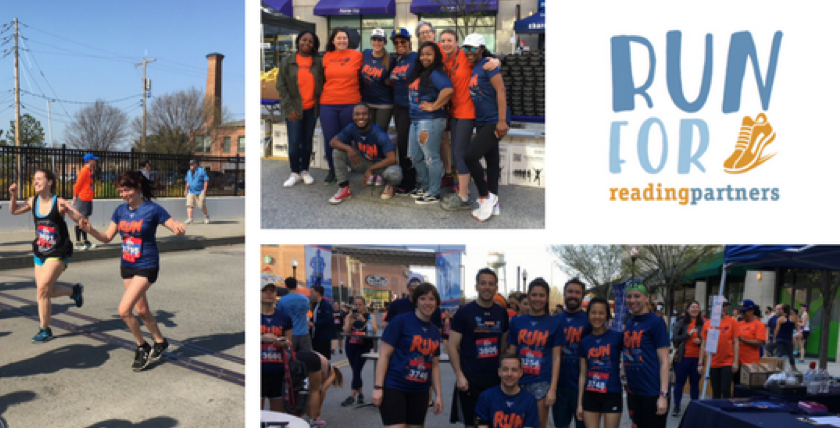 This year, Reading Partners Baltimore was fortunate to partner with Charm City Run for our fourth year, in the 2018 Run for Reading Partners campaign. Each year we've held this event, our perspective on the reach of our community grows larger and we are heartened by the diversity of supporters who turn out to run with us— from tutors, to former AmeriCorps members, to past and present board members.
The event on Saturday, April 14, was no exception when 48 runners outfitted in royal blue shirts emblazoned with the Reading Partners logo took to the streets to run the Under Armour Sole of the City 10K hosted by Charm City Run. Our team of runners and volunteers were able to reach 347 individuals who contributed a total of $21,122 in support of our runners and our program in Baltimore City. Our top fundraising team this year was Hord Coplan Macht, an architecture firm where several tutors work, with 8 members who together raised $2,464. In addition to the 48 runners, 51 Reading Partners volunteers assisted Charm City Run with their race-day needs, and 11 sponsors pledged their support to Run for Reading Partners 2018.
As we saw new and old faces come together, our Reading Partners team was humbled by the far-reaching scope of our community. Seeing everyone come out in support of this event brings to mind one of our core values: together we are better. Every year we are reminded that Run for Reading Partners is more than a fundraiser but a way to connect our community while advocating and supporting the emerging readers of our city.
We'd like to take this opportunity to thank our many donors, runners, and volunteers. We'd also like to extend a special thank you to our sponsors: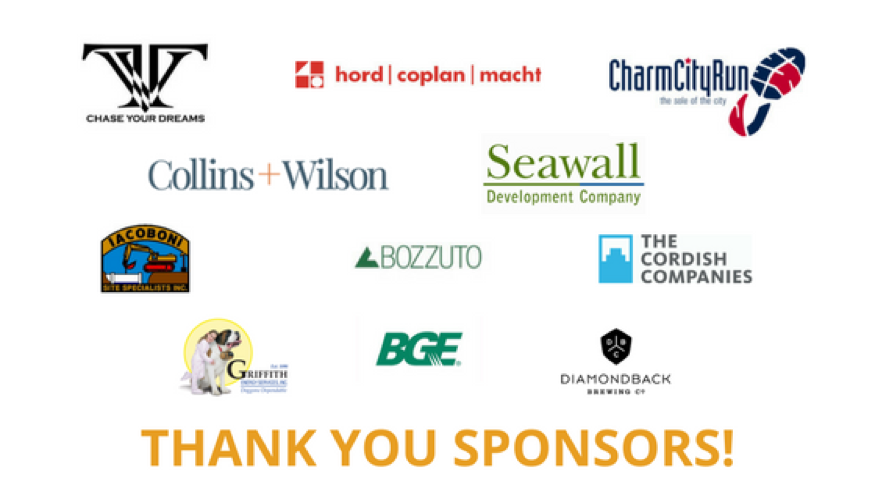 The Run for Reading Partners campaign is open if you'd still like to contribute.