April 13, 2017
CMS teams with Reading Partners to improve student learning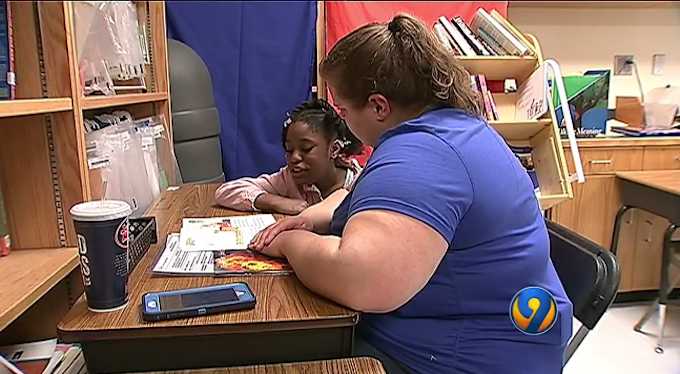 Originally published by WSOCTV.
By Blaine Tollison
CHARLOTTE, N.C. – Joshua, a third grader at Stoney Creek Elementary School, is getting help with reading through the program "Reading Partners."
It's part of an effort to improve student learning and literacy.
Reporter Blaine Tolison is a volunteer with the program, as TV64 is teaming up with the Charlotte-Mecklenburg library for 64U Books for Kids.
Joshua loves baseball and acting, and is even taking acting classes. He said the time spent through the program is helping him in class.
"It makes me better in class, because usually in class, it feels like I'm left behind," Joshua said.
Joshua is catching up and he's learning quickly, and he is not alone.
Joshua is one of 28 students in the program at Stoney Creek, out of 250 students in "Reading Partners" within CMS.
Ashley Miles, a program coordinator, said the kids need reading as a foundation for learning.
"These are core skills that they need to carry on," Miles said.
In Mecklenburg County, less than half of third graders are reading on a grade level.
Some are starting school without basic skills, like counting to 10 or spelling their name, and others fall behind and need one-on-one attention.
"Reading and comprehension is not just for reading books. You use it in math, social studies, life," Miles said.
Joshua said he's gained confidence and even helps other students who are struggling.
"It makes me a smarter person," Joshua said. "To me, it makes me feel special."
CMS program connects kids to reading.
You can help improve literacy by donating new and gently used books for children and teens at any Charlotte Mecklenburg Library.
Info at www.64UBooksForKids.com