May 4, 2018
Jenni and Junte share their story at the 3rd Annual Read to Succeed breakfast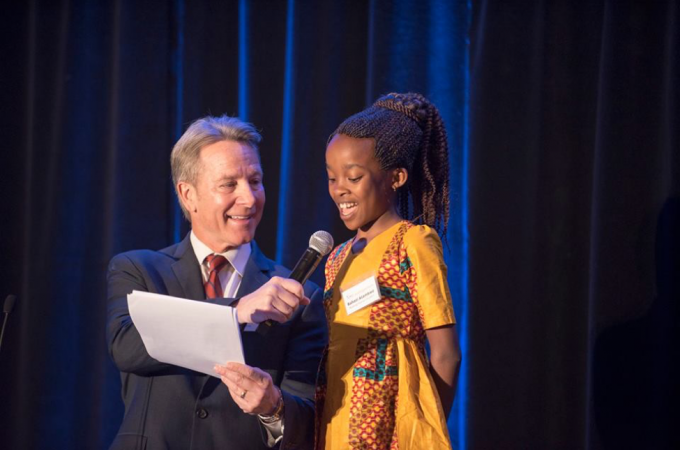 On Wednesday, April 18, 2018, Reading Partners Colorado hosted their third annual Read to Succeed breakfast fundraiser, and raised over $77,000 for the one-on-one tutoring program. These funds support the literacy intervention program and specifically support the making of strategic plans for the following school year.
At the event, guests had the chance to hear from Deputy Superintendent of Denver Public Schools, Susanna Cordova. Ms. Cordova spoke about the state of early literacy in Colorado and the importance of programs like Reading Partners. This year, Reading Partners Colorado also added a special award called "Teacher of the Year". At each of our ten schools, the reading center coordinator nominated one teacher who goes above and beyond to support and advocate for our program. We were so excited to honor all ten of our nominees at this years Read to Succeed, where we announced our winner, Leslie Stahl of Kaiser Elementary, and plan to continue this tradition for years to come. The most memorable part of the morning was hearing from tutor and student pair, Jenni and Junte.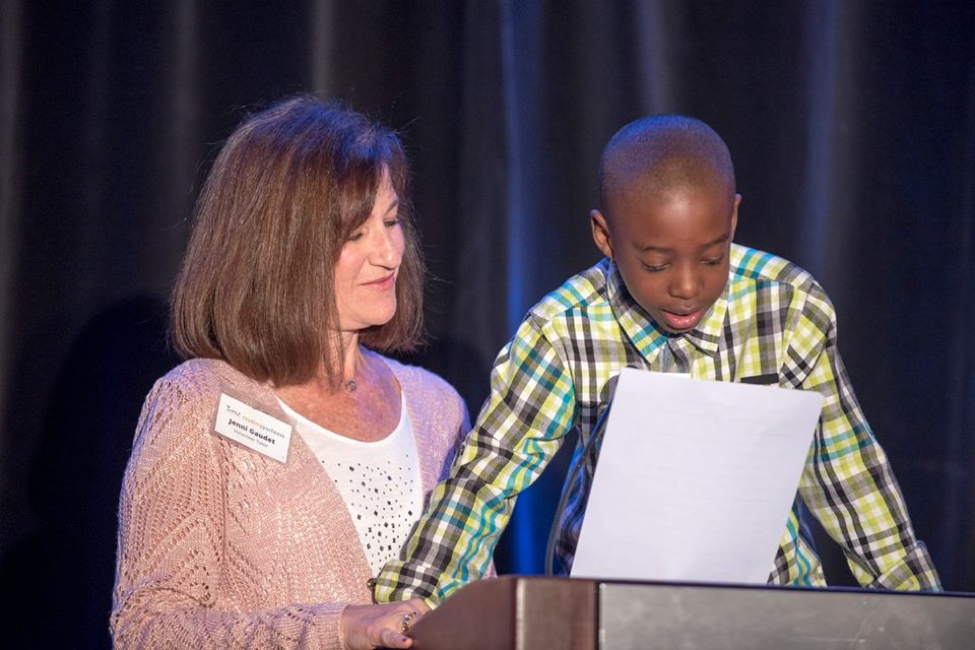 During Junte's speech, he shared: "Miss Jenni has taught me that it's okay to make a mistake. She tells me to smile because that means you're learning more things."
This school year, Ms. Jenni and Junte started reading together twice per week at Kaiser Elementary. At the beginning of the year, Junte was very hard on himself, telling Ms. Jenni he wasn't a good reader, and getting upset when a word or a lesson seemed difficult. Ms. Jenni was always there to assure Junte that if he put in the hard work, together they'd make sure he became an amazing reader.
At midyear, Ms. Jenni and Junte learned that his reading scores had skyrocketed and that he was now reading at grade level! They were both elated and so proud of his success. On Valentine's Day, Junte wrote a thank you note to Ms. Jenni, saying: "She is always loyal to me when I get upset. She still cares for me. Ms. Jenni is a wonderful tutor. Love, Junte." Reading Partners Colorado is so proud of Junte for his bravery and confidence in taking the stage in front of 250 guests to share his story. We are lucky to have such a special pair in our Reading Partners family.