December 10, 2015
Questlove gives back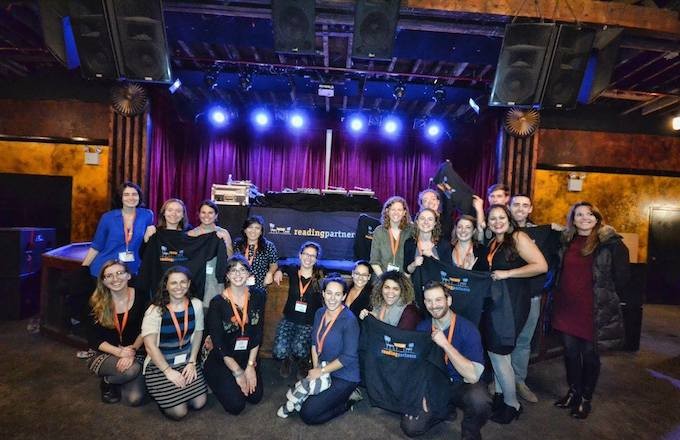 By: Isabella Cucchi and Julia Duncan
As the regional hub of entertainment, music, and television, it was only fitting that DJ Questlove performed at Reading Partners NYC's fall event. Questlove is not only one of the most widely-known DJs in Brooklyn, but also the drummer and joint frontman for The Roots, the Grammy-Award winning band that is also the house band for The Tonight Show Starring Jimmy Fallon. In addition to music performance, Questlove has made a name for himself as a music journalist and record producer, working with high-profile artists such as Common, Jay-Z, and Amy Winehouse. With a guest as accomplished as Questlove, we knew this event would be unlike any other.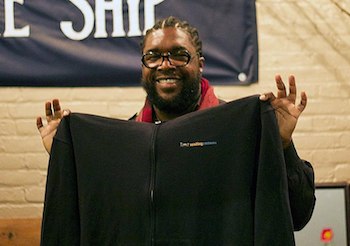 On November 17, Reading Partners staff, AmeriCorps members, volunteers, families, and supporters, as well as dedicated Questlove fans, gathered at The Bell House in Brooklyn for the Reading Partners Fall Fundraising Concert & Book Drive. Outside the main concert hall where Questlove and his hype man were amping up the crowd, guests socialized, donated children's books, and spoke with Reading Partners staff and supporters about our program, our schools, and opportunities to get involved.
Once Questlove's set began, however, people quickly came together in the music hall to join the dance party and enjoy sandwiches and sides provided by Coppa Sandwiches. Questlove played a mix of old and new dance songs, and ended his set with a popular song from the Peanuts Christmas movie. Our guests proved to be as unique as the headliner; tutors, families, friends, and fans of all ages and backgrounds came together on the dance floor to celebrate as a community.
As one tutor put it,
I've always had fun with Reading Partners, but tonight I felt like we all got to have fun together. 
After the event, Questlove posted a video to his Instagram and said, "thanks…for having me entertain and raise funds tonight for the book drive, and for giving me a platform to recreate the Peanuts Christmas Pageant scene. #ReadingMatters #GiveTheGiftofReading #ReadingTuesdays."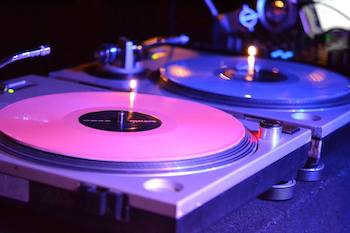 The more than 150 people in attendance helped raise funds, books, and awareness to support Reading Partners New York's students and schools. The supporters also honored and celebrated the work of the hundreds of volunteers across New York who donate their time each week to being a reading partner.
Join us!
If you want to get involved and become a part of our vibrant community, sign up to tutor at readingpartners.org/volunteer, or you can donate at readingpartners.org/donate. You can also stay up to date on the latest news from our region on Facebook at Reading Partners NYC, and on Twitter and Instagram at @RPnewyorkcity. We'd love to have you on board — there are lots of ways to be a reading partner.