July 17, 2018
Reading Partners Looks at Local Disparities in Reading Proficiencies and Tulsa's Education Equality Indicators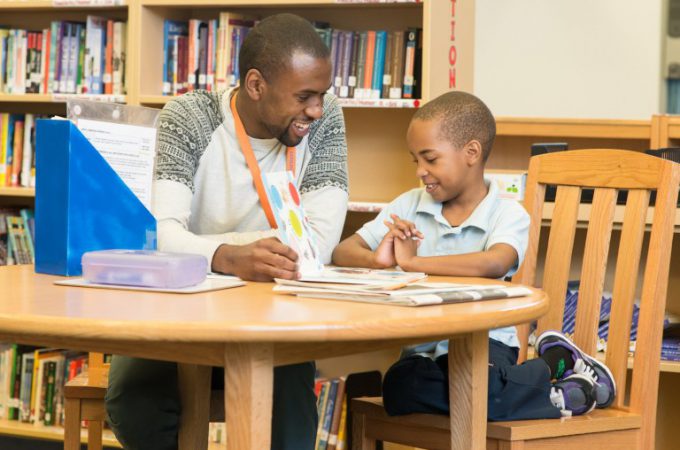 Originally shared in The Black Wall Street Times.
TULSA, Okla. — Reading Partners, along with the City of Tulsa, Tulsa Public Schools, and the Community Service Council will review disparities in reading proficiency among Tulsa Public Schools students at an event on Wednesday, July 18  [at 4 pm]. The event is open to the public and will be held at the Metropolitan Baptist Church.
According to the recently released Tulsa Equality Indicator report, there is a large disparity in reading proficiency for students who experience economic hardships. For Tulsa Public Schools students, only 46% of students who are economically disadvantaged are proficient or advanced in reading and language arts, compared to 79% of students who are not economically disadvantaged.
Attendees will learn more about the Tulsa Equality Indicators Education Theme, how reading proficiency impacts equality in Tulsa and how they can work toward changing those outcomes through programs like Reading Partners.
WHAT: Disparities in Reading Proficiency: A look at Tulsa's Equality Indicators
WHO: Q&A Panel Includes:
–        Karine Apollon, CEO, Reading Partners
–        Dr. Deborah Gist, Superintendent, Tulsa Public Schools
–        DeVon Douglass, Chief Resilience Officer, City of Tulsa
–        Melanie Poulter, Manager of Census Information, Community Service Council
 WHERE: Metropolitan Baptist Church, 1228 W. Apache Street, Tulsa, OK 74127
WHEN:   Wednesday, July 18, 2018, 4 pm
INTERVIEWS: Karine Apollon, Reading Partners CEO, and Justin Harlan, Reading Partners Tulsa Executive Director, are available for on-site interviews.