February 8, 2017
Work study tutors help power Colorado reading centers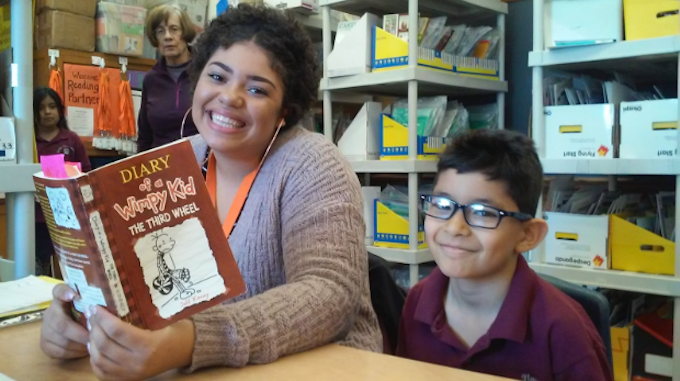 This school year, Reading Partners Colorado has partnered with seven universities and colleges throughout the Denver metro area, providing a unique work study experience for 18 students. These students are able to get off campus and immerse themselves in an elementary school and nonprofit culture. The purpose of these federally funded programs is for college students to be able to work simultaneously as they pursue their college degrees and assist with the cost of post-secondary education. With Reading Partners, work study students gain hands-on experience by assisting our reading center coordinators with a variety of tasks. Much of their time is spent directly working as tutors; however, they also assist with student assessments, auditing student files, data entry, and resolving scheduling conflicts.
Jaime Treadwell, a student at Community College of Denver, has been an invaluable addition to the Reading Partners team. When asked about her time with Reading Partners, Jaime shared, "Other than my awesome students, I think the greatest part of this experience has been the support system within the organization and how involved everyone is in the program itself.  After meeting Jess Morse [community engagement manager] at a Career Fair, I really didn't think I would see her again outside of that setting, but she is a regular visitor at my school. Margie Thirlby [executive director] is a volunteer tutor at my school. They not only run the program and find others to support it, they believe in it so much to volunteer their time and are knowledgeable of all the sites." Jaime has such a great passion for the work that we do, not to mention that the elementary students that she tutors adore her!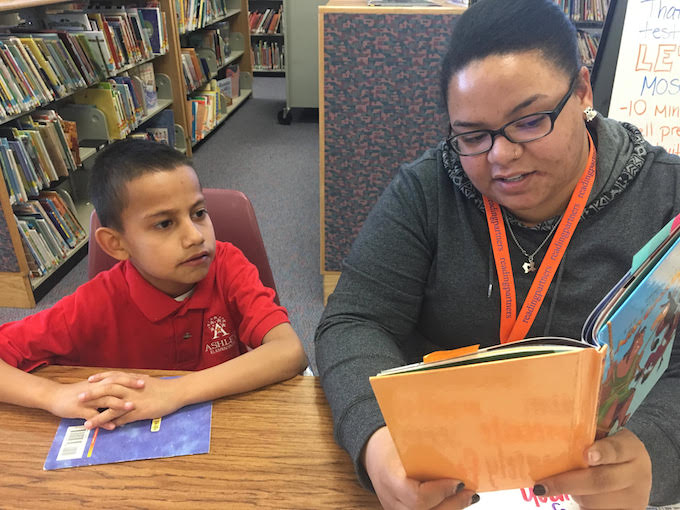 Having work study partnerships also allows Reading Partners Colorado to enroll more elementary students, more quickly. This school year, our region was the first to hit our national enrollment goal! A reliable, dedicated college student in the center 10-20 hours per week may tutor more than 10 students.
Reading center coordinator, Jonathan Merkel, had this to say about the two work study participants assigned to Garden Place Academy, "…it has been amazing having both Marjannah and Valeria in the reading center throughout the week. I love having two extremely strong tutors who can support any student at any given time. I appreciate all the work they have done for Garden, and I am glad to help support them in their efforts to grow as young professionals in any way I can."
Reading Partners Colorado is thankful to our college and university partners for helping us bring passionate individuals to our reading centers. We hope to continue fostering a strong work study program, and finding new ways to inspire college students to make a difference in their communities.