November 21, 2019
Nonprofit engages community to improve literacy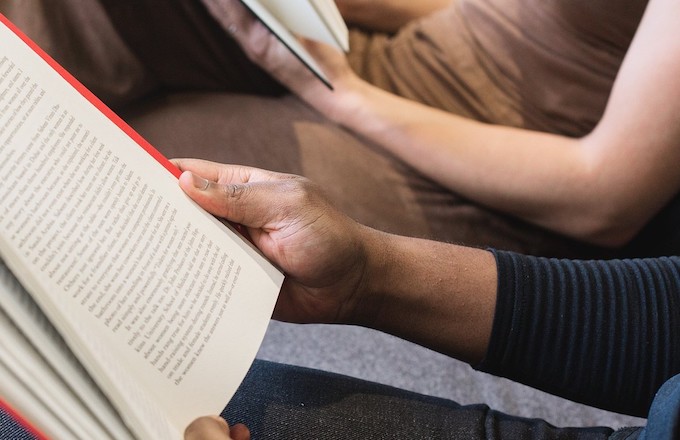 Originally published here by Charleston Currents
Reading Partners South Carolina provides supplemental literacy instruction for students struggling to read in 17 under-resourced, Lowcountry elementary schools by recruiting hundreds of community volunteers. Pairing each volunteer with a student and providing a research-based curriculum, Reading Partners enables each volunteer to produce measurable gains in their students' reading test scores.

"Our volunteers are the heart of our work with our students, and our volunteers will tell you that it's the highlight of their week," says Kecia Greenho, executive director of Reading Partners South Carolina. "This is the best way to actively engage the community in helping to solve the education crisis we have in South Carolina."
Last year, Reading Partners supported 925 community volunteers in serving 813 students, of which 91 percent met or exceeded their primary end of the year growth goals. Moreover, a two-year study with Child Trends indicates that the program's success transcends literacy gains and notes Reading Partners students demonstrated significant improvement in early reading literacy and social-emotional learning skills, according to a press release.
Reading Partners tutor Jim Frye has been reading to students at Mary Ford Elementary for years and believes that " in an era when reading achievement is a major factor in our learning community's success, it is very important that we search for ways to assist our students in reading achievement.  Reading Partners has a history of success with it's students. This success is founded on a tested program and the bond formed between the student and the partner."
For the last three years, Reading Partners South Carolina has been the top-performing region in the country thanks to the outstanding engagement of the Lowcountry community in serving as volunteer tutors, the release said.
However, as Reading Partners grows to serve 900 students, the corresponding need for volunteer tutors grows to 1,100. With its core values rooted in volunteerism and the idea that "together we are better" the Reading Partners program model is community driven and indebted to the efforts of its volunteer tutors. For just one hour a week, each volunteer is able to produce effective and long-lasting change in Lowcountry literacy rates.
To get involved and to help supplement literacy education in under-resourced schools, prospective volunteers can go to https://readingpartners.org/volunteer-south-carolina/ to sign up today.  Nationally, Reading Partners has mobilized nearly 55,000 community volunteers to provide individualized literacy tutoring to more than 50,000 elementary school students in under-resourced schools across10 states and the District of Columbia.