April 7, 2016
Better reading skills = better future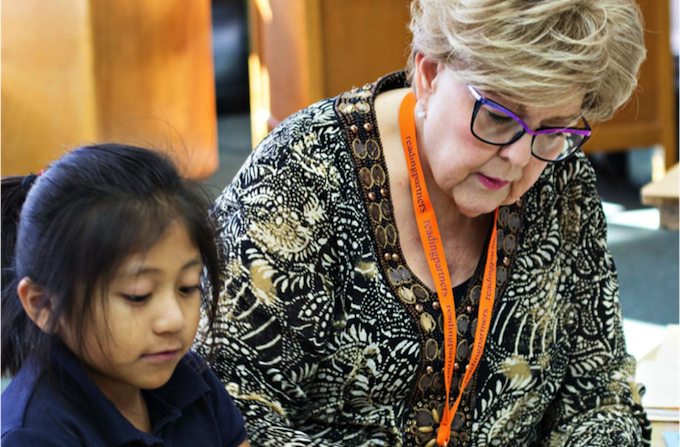 Melody Vowell, volunteer reading partner in Tulsa, OK
After Melody saw a news story about Reading Partners on Channel 6, she says she knew immediately that "I could help a child to a better future through better reading skills." We are so happy to have Melody at MacArthur this year. She is particularly good at bolstering her student's confidence! She's constantly praising her reading buddy and bringing her student out of her shell.
Melody has lived in Tulsa all of her life. She's married to her husband, Ed, and has a grown daughter and two grandsons. She worked at Saint Francis Hospital for 27 years, working up from secretary to medical section manager. In her free time she enjoys scrapbooking, card making, and sometimes jewelry making.
---
Celebrate National Volunteer Week with Reading Partners! Share your story of volunteering on our website or use #ProudReadingPartner on social media.
Read more stories on our blog.