February 19, 2015
Isabella Returns to Reading Partners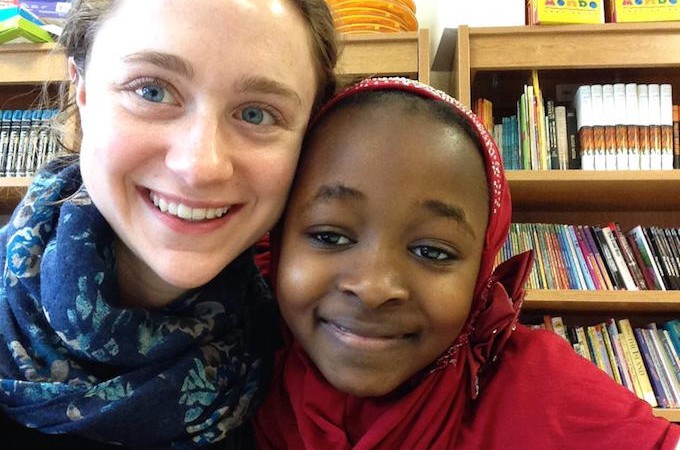 As a returning site coordinator, I had a lot of expectations going into another school year serving at the same school. I counted on seeing the same students in the halls, the same volunteers in the reading center, and the same teachers eager to enroll their struggling readers into our program. While some of these expectations have been met, I've come to realize that this year will be its own exciting adventure with its unique successes and challenges.
During the first three weeks of our "launch" phase, some of my expectations were realized. I encountered some of the familiar comforts of last year and was excited to start building upon the work I had accomplished the year before. I re-connected with the returning teachers and established even deeper relationships that will help our partnership thrive. I welcomed many of my most dedicated returning tutors back into the reading center– all of them motivated and ready to meet their new reading partners. Most importantly, I caught up with most of the students who were enrolled in our program last year and heard all about what they did over the summer (and, obviously, what books they read).
However, it's the many new experiences that remind me why it's important to maintain a fresh perspective. I was thrilled when I met struggling readers who literally squealed in delight at the thought of being able to take home their very own book each week. Equally exciting, I met 18 year old tutors who asked meaningful questions about our curriculum and the broader implications of the work we do at Reading Partners. I met new teachers so enthusiastic about our program that they continue to think of ways to engage the community and help recruit volunteer tutors.
Those of us who are returning to help Reading Partners have another successful year are critical to its sustainability and stability. But I have a new appreciation for the new students, tutors, and school staff who infuse the program and inspire us all to continue to grow. I'm so looking forward to seeing the ways (big and small) that they contribute to our culture in our reading center this year.