April 7, 2016
Leaving a legacy through volunteering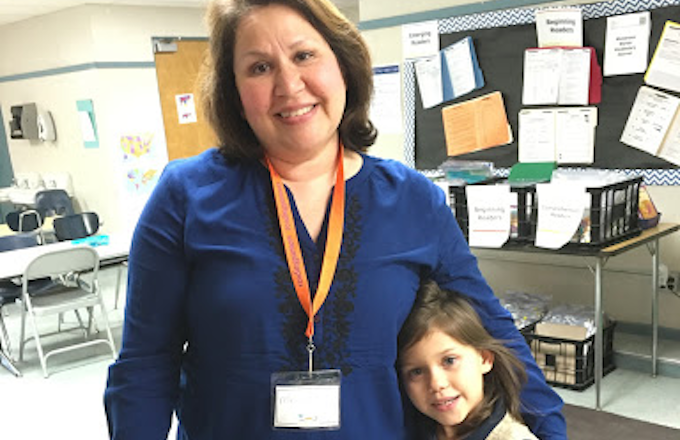 Back to National Volunteer Week blog
Debbie Johnson, volunteer reading partner in Tulsa, OK
Debbie was diagnosed with breast cancer in 2013 and says, "when a person faces a life or death situation, their whole perspective about life changes." After going through chemo and radiation, she is now cancer free and healthy, with a new desire to leave a legacy. When she learned about Reading Partners, she knew that helping a child learn to read was one way she could help a child develop the foundational skills they need to be successful.
"Many of these students have parents who work multiple jobs and don't get the extra help they need. So as a reading partner, I'm like that 'extended family' that steps in and helps where I can," Debbie said.
Debbie's favorite thing about Reading Partners is building a relationship with her student and knowing she excited to see her every day she comes to the reading center. She thinks that others should join Reading Partners because "it's a very rewarding experience, and sometimes the kids do more to bless me than I help them." Debbie said, "One day I know the kids I have worked with will go on to do great things. Because with Reading Partners' help, they are able to get over those little hurdles holding them back."
---
Celebrate National Volunteer Week with Reading Partners! Share your story of volunteering on our website or use #ProudReadingPartner on social media.