September 25, 2020
Comics can kickstart a lifelong literacy journey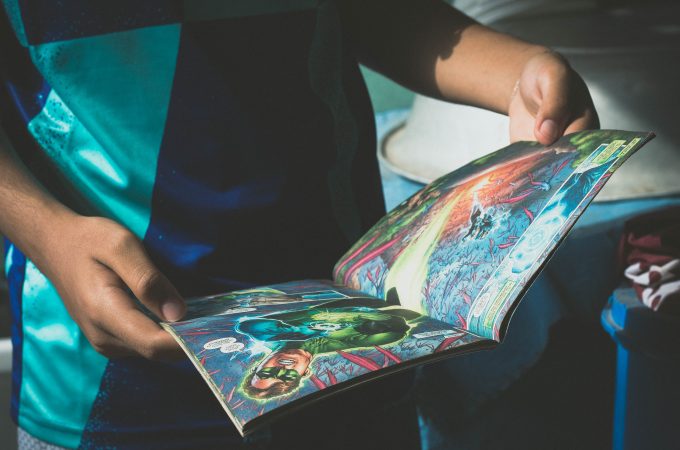 Were you ever reprimanded as a kid for staying up too late reading? I often find myself having to have this same discussion of "put down the book and go to bed," with my 30-year-old husband, Jonathan.
As a middle school science and math teacher and a nature enthusiast, Jonathan has many favorites including science author David Quammen and outdoor classics such as A Walk in the Woods. However, what I catch him staying up to read most often are comic books.
My husband is specifically a Marvel Comics fan, but the comic book and graphic novel realm is vast and truly has something for everyone. Comics sometimes have a stigma of being silly or 'not true literature.' Having worked in early literacy for over five years, I can tell you that it doesn't matter what a child is reading, so long as it excites them.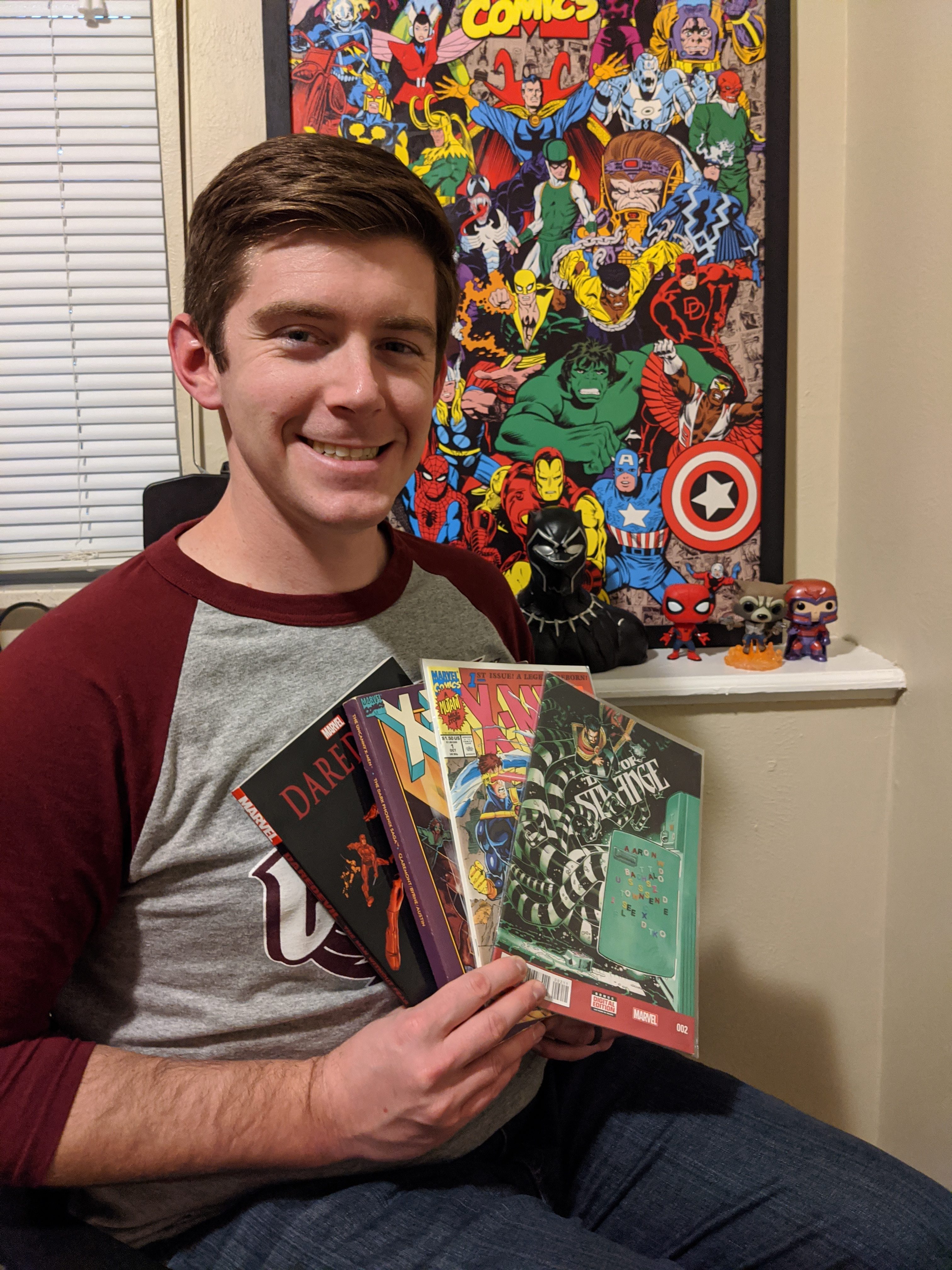 When a young student finds something they are passionate about, it can be a launching pad for their academic journey. Reading comics inspired young Jonathan to learn about other topics such as the historical events occurring around the time of Captain America's creation or business topics like subscriptions and weekly distribution of new products. Because he found reading overall more enjoyable, he also began to read about other topics he already loved, such as the outdoors and nature.
I truly believe that if my husband hadn't been staying up late to read comics with a flashlight in his room as a kid, his love of reading and learning would not have become so strong, and he may not have become the passionate educator he is today. 
The stories and characters from comic books have inspired so many young people. Just last year, Jonathan was able to show a clip in his science class from the powerful Marvel film, Black Panther, where the hero and his sister discuss potential and kinetic energy! The students connected a character they knew and loved in relation to something they were learning about in school.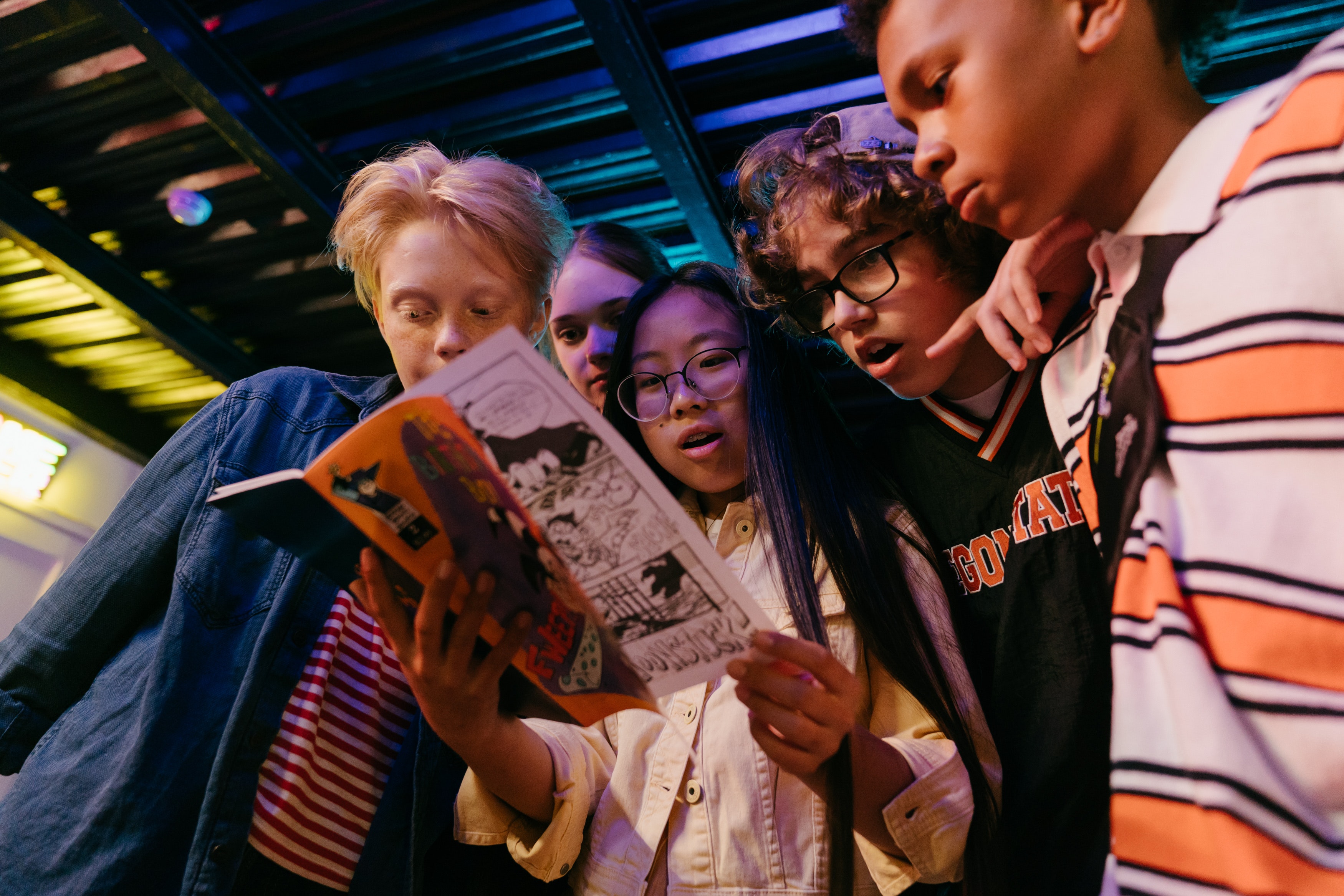 Today, September 25 is National Comic Book Day! I hope you all will join in celebrating the diverse world of comics. Comics have in recent years become an increasingly accepting and inclusive genre showing characters of all different races and ethnicities, promoting female empowerment, displaying many different types of LBGTQ+ relationships, and overall encouraging self-discovery.
If you have a young reader who struggles to find stories that excite them, try giving comics and graphic novels a try. The exciting artwork and fast-paced storylines are a great way to engage any child. Visit a local comic book store and test out the $1 bin or talk to your local public librarian. Libraries tend to carry a wide variety of graphic novels and can help you find something that is a good fit for your student. 
And if you happen to catch them reading under the covers with a flashlight, maybe let them read for just a few minutes longer. 
*Please be sure to monitor what your child is reading, there are many comics that are meant for mature audiences.