June 23, 2020
Developing data management skills through AmeriCorps service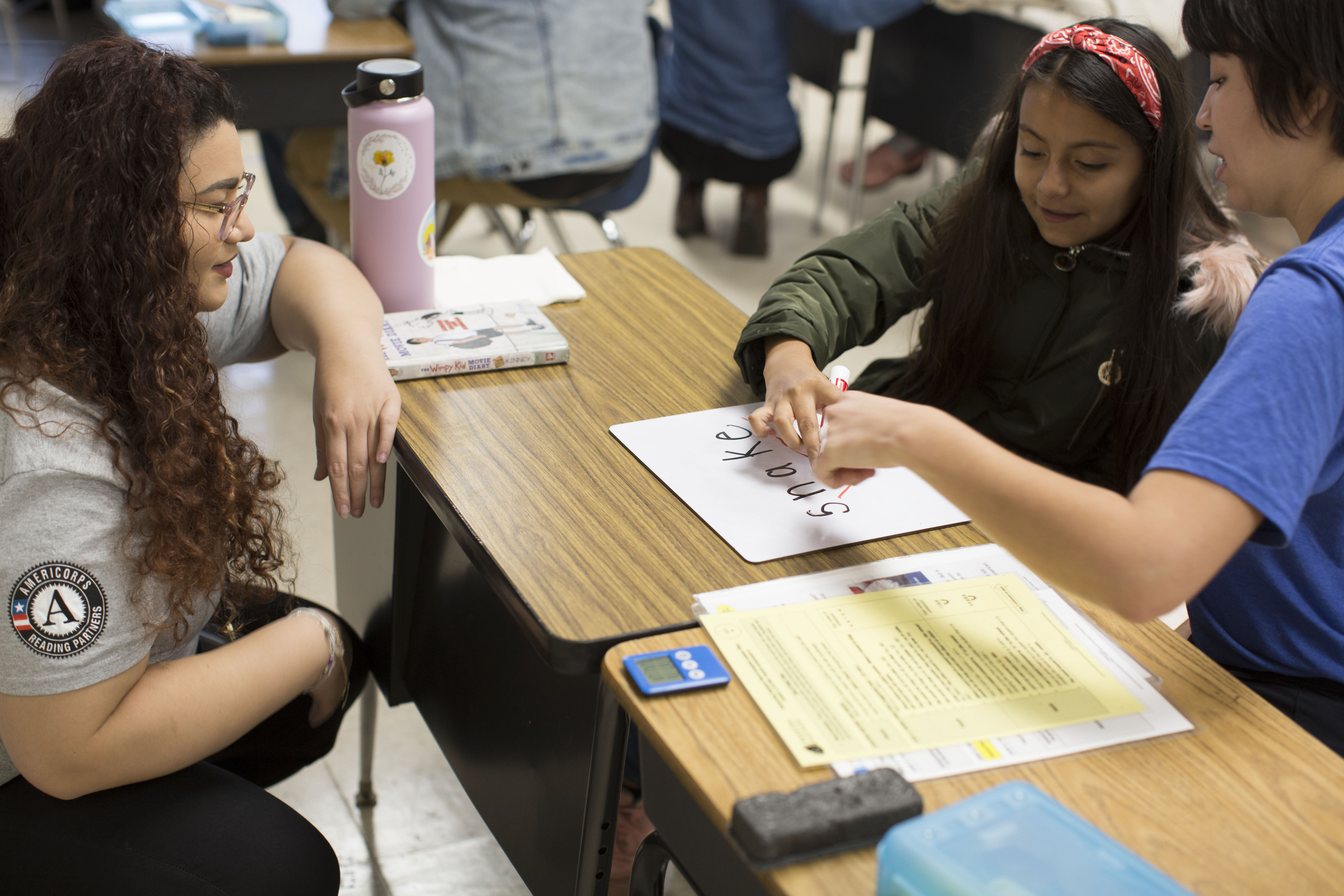 When I started my year of AmeriCorps service at Reading Partners, I did not anticipate how the work I was doing in communities would translate into data visualization. Throughout my year of service, I've learned a lot about the process of data tracking and the value of putting data into action. From storing meeting notes on Google drive to entering contact details into Salesforce, our time spent with people we collaborate with helps start future procedures and decision-making when we analyze the data.
Connecting and engaging in the community
As a volunteer coordinator, my goal is to connect volunteers with our mission. This in turn empowers them to help students improve their literacy skills. This work requires a lot of time spent making connections within the community.
So, where's the data in this process? 
Tracking information about these connections in a central data storage system, like Salesforce, allows other members of the team to be in contact with them, too. Since tutors come to our schools and do numerous sessions with our students, our team needs to keep track of this work electronically. These numbers allow us to better understand our volunteer populations and inform our work throughout the school year.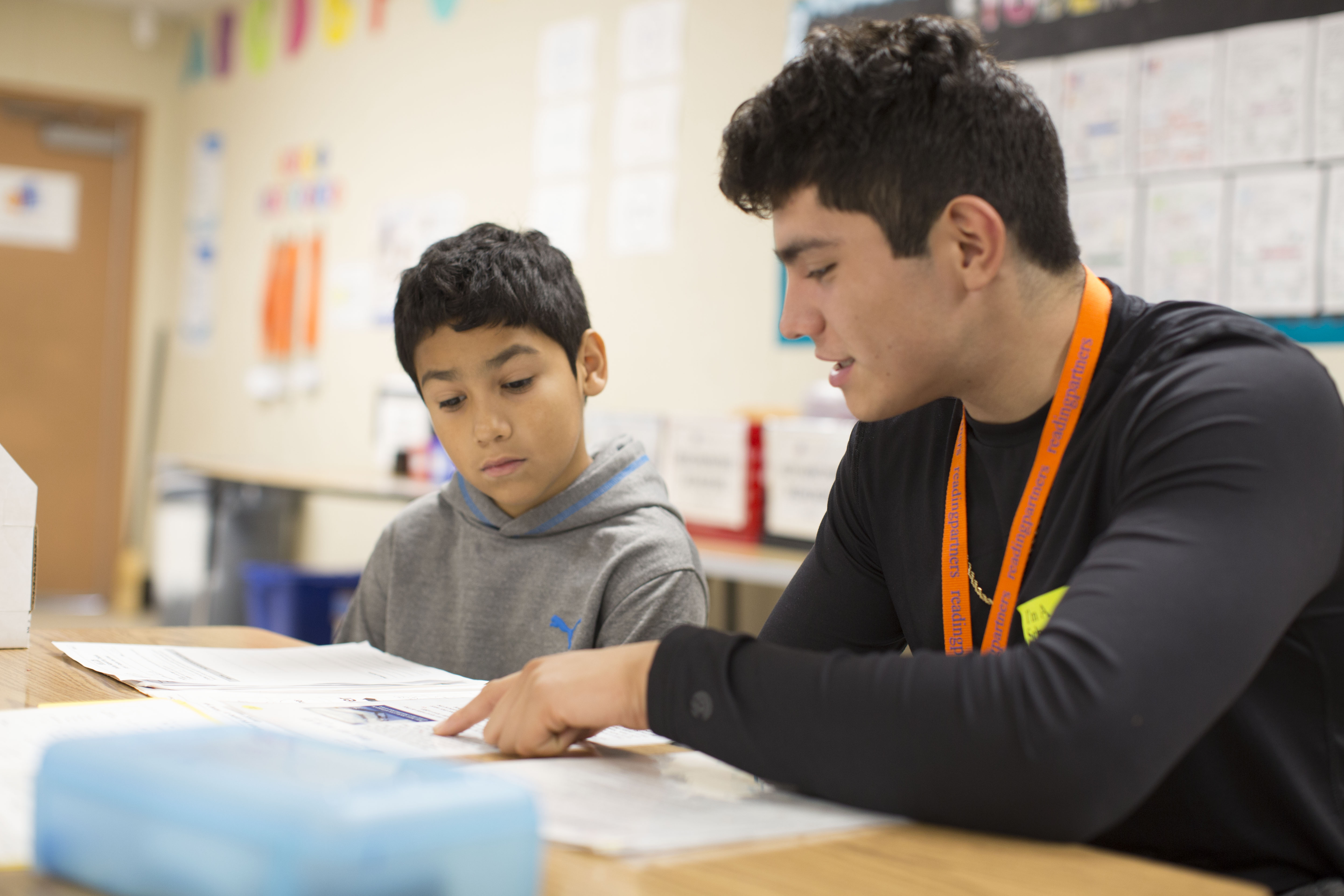 Data visualization
Data trends tell a story. Through collecting and aggregating detailed information about our stakeholders— students, volunteers, and donors— we are able to see commonalities, points of difference, and trends among these groups in any given school year. 
This data helps visualize the bigger picture behind Reading Partners' work. Using annual data trends, Reading Partners can set goals for volunteer engagement, student progress, AmeriCorps recruitment, and more. 
Data also helps us understand our volunteers better by tracking demographics such as gender, race, ethnicity, age, etc. We can see which groups represent our most active and engaged volunteers as well as gaps in areas where we'd like to diversify our volunteer base. For example, maybe we need more bilingual tutors for a particular school campus. We can look at the data to identify those gaps and consider how we will recruit more bilingual tutors. Maybe a different school with many bilingual tutors could help inform those recruitment strategies as well.
Measuring the value of volunteers
The work I do at Reading Partners is about connecting those who are inspired to make a positive impact with the students who benefit from one-on-one support to advance their literacy skills. Tracking tutor attendance and consistency offers quantitative data that we can use to track the impact volunteers have in our program. Through attendance monitoring, we are able to see that students who receive 35 tutoring sessions or more throughout the year generally see the most significant gains. 
Tracking tutor data also provides other interesting insights. We can see the total number of sessions delivered in a year and the total value of volunteer time contributed. Last year, 13,349 community tutors delivered 365,117 sessions. This equates to more than $9 million in value of volunteer time (using the Independent Sector's estimated value of volunteer time at $25.43 per hour).
The bigger picture
While I didn't anticipate my year of service playing a crucial role in tracking data that contributed to Reading Partners broader trends and stories, I'm glad I was able to get an inside look. Of course, the tutors and students are Reading Partner's primary stakeholders for making a change. And when we can better understand those groups through data visualization, we can make smarter decisions about how to best serve our students and strengthen our organization. Not only that, but our data provide a great story to tell about the impact of our amazing volunteers, donors, and supporters.