October 22, 2016
DIY literary Halloween costumes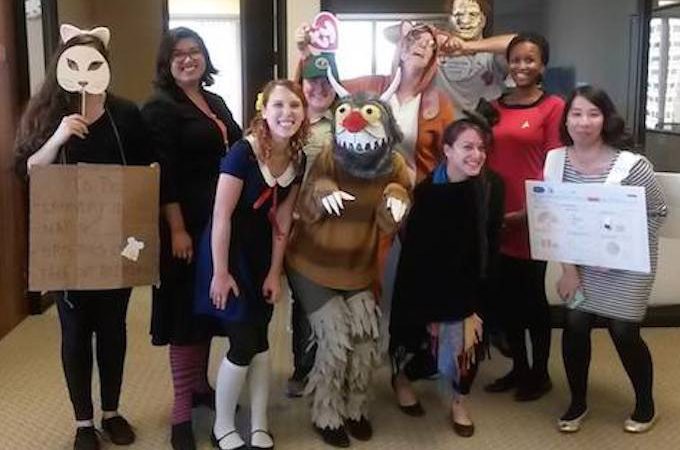 Halloween is the one time of the year when we can let our imaginations run wild and dress up as anyone we want— fictional or real.  Children's books contain some of the most whimsical, fantastical characters that exist, and they often make impressive Halloween costumes. Buzzfeed's list of 21 favorite character costumes is a great place to start. Here at Reading Partners we have a few other costumes inspired by characters that we love:
The Rainbow Fish by Marcus Pfister
The beautifully illustrated book, The Rainbow Fish by Marcus Pfister, can be turned into a colorful kid's costume following these steps.
Where the Wild Things Are by Maurice Sendak
The monsters from Where the Wild Things Are make great costumes for the whole family. Creating a costume for little ones can take some time cutting and sewing fabric, but the results are definitely worth the effort.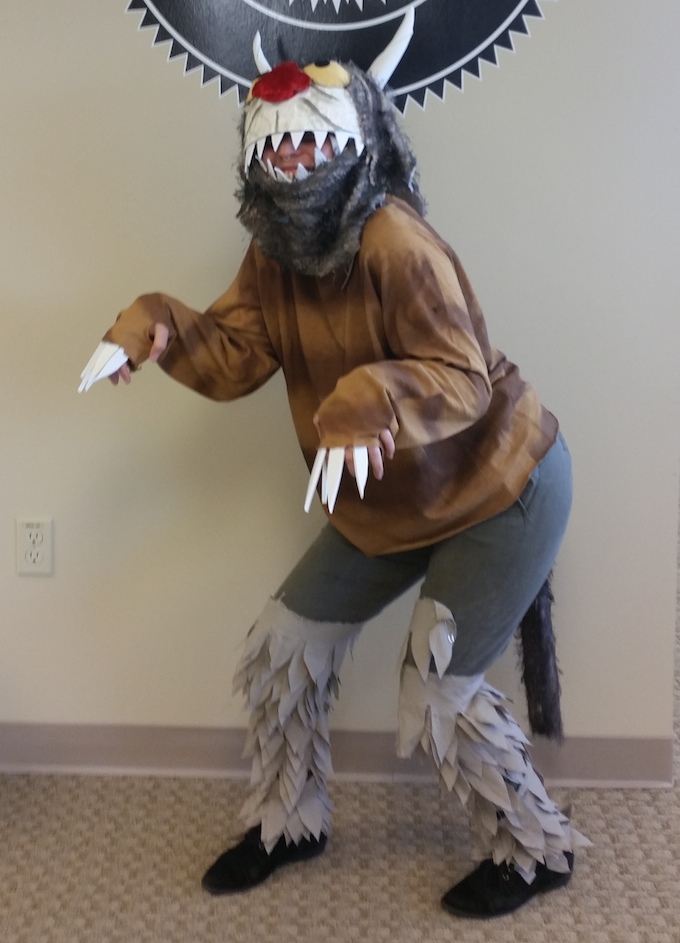 A Bad Case of Stripes by David Shannon
Children and adults can transform themselves into Camilla Cream from A Bad Case of Stripes with a little bit of face paint and a creative outfit.  One of our site coordinators in New York adapted stripes to dots by using some stickers that were on hand!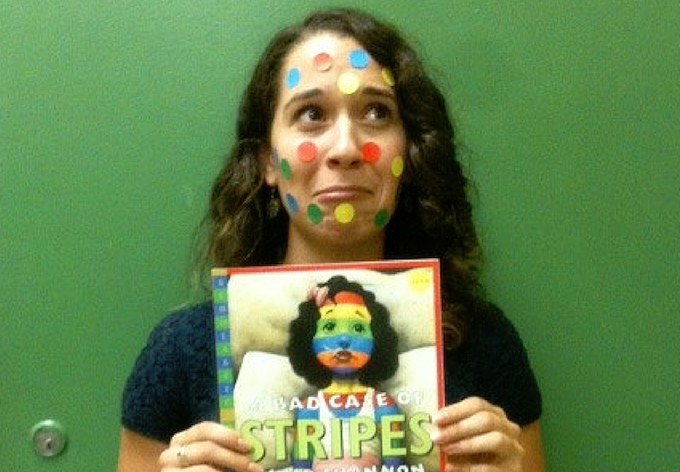 The Magic School Bus by Joanna Cole
If you're a fan of the Magic School Bus series, you can buy a costume to dress up as your favorite zany science teacher, Miss Frizzle!   
Clifford the Big Red Dog by Norman Bridwell
Clifford the Big Red Dog makes a terrific costume with a red sweater.  You can buy these costumes or make one using a red cap and some felt for eyes and nose.