June 7, 2017
4 children's books to inspire summer adventure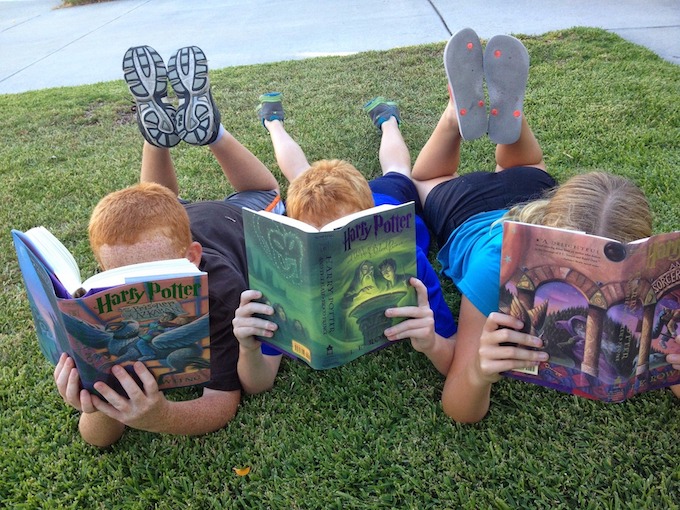 Imagine this summertime scenario: The last bell of the school year rings, and your child comes home bubbling with excitement and curiosity, asking what you'll be doing together this summer. There are so many activities to choose from, so where do you start?
Luckily, there are many fun summer activities that also support your child's reading ability. While summer usually means a break from school, that doesn't mean learning opportunities are on hold. Numerous studies report that summer reading significantly impacts a child's reading ability and confidence, and sets them up for success for the next school year by reducing the effects of the 'summer slide.'
In this list, you'll find  books that inspire summer reading and summer fun, all in one!
Activity 1: Hit the beach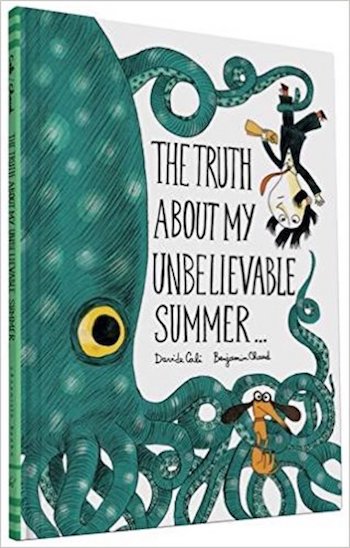 The Truth About My Unbelieveable Summer, written by Davide Calli, is an exploration of how wild a day at the beach can be. While this is a fictional story, filled with mischief and fun, it highlights the true spirit in every visit to the beach; you never know just what you're going to find!
While at the beach, build a sand castle (not too close to the water), have plenty of snacks and water (not to mention sunscreen), and keep your eyes peeled for interesting creatures in and out of the water. A lot can be learned from a day at the beach!
Activity 2: Explore a local park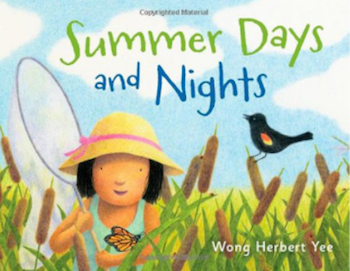 In Wong Herbert Yee's Summer Days and Nights, a young girl's curiosity leads her to discover the limitless outdoor fun possible throughout a summer's day and night. We follow her on many adventures, including searching for insects,  sipping lemonade under the shade of the tree,  finding a giant slide, and dreaming about what new fun might come on the next summer's day.
While out at the park, you can enjoy a picnic, play some soccer,  hop on the jungle gym, or chase insects with a bug net.
Activity 3: Visit your local farmers' market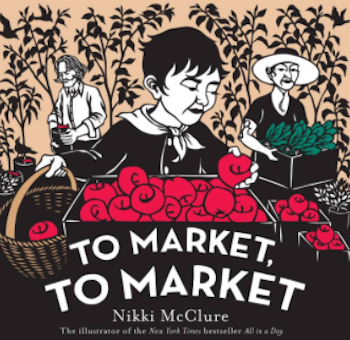 In To Market, To Market by Nikki McClure, we feast our eyes on the morning of Market Day. There are those preparing to sell their produce at the local market, and a mother and son eagerly preparing their shopping list. Market Day is filled with excitement and hope, and as the whole community gathers we learn where each healthy food item comes from.
On the next adventure to your local farmer's market, be sure to bring a basket, try a new or interesting food, take a moment to smell the locally grown and freshly cut flowers, and, for extra fun on a beautiful day, ride your bikes there!
Activity 4: Hit the trail, and camp or hike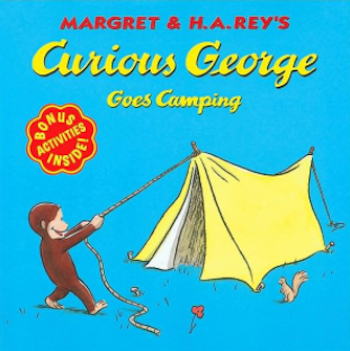 Who better to teach us about curiosity and adventure than Curious George! In Curious George Goes Camping, the Reys tell yet another tale of George getting into all kinds of trouble on a summer trip. While setting up camp, George follows wild animals through the forest, is sprayed by a skunk, puts out a fire, and enjoys roasted marshmallows. Just another day in the adventurous life of George, one that certainly illustrates the sense of adventure that camping can give (though you may not want to perfectly replicate all that mischief with your family)!
While roughing it in the outdoors, try some of these classic activities: roasting marshmallows over an open flame (be sure Smokey says it's okay!), telling scary stories,  having a story contest around a campfire, cloud watching, and hiking. You can also bring some items from home for a fun scavenger hunt around the campground. Camping is an excellent way to let the imagination come alive, and provides lots of opportunities for adventure.