July 11, 2023
A week in the life of a volunteer coordinator | Part 4: Recruiting the next cohort of AmeriCorps members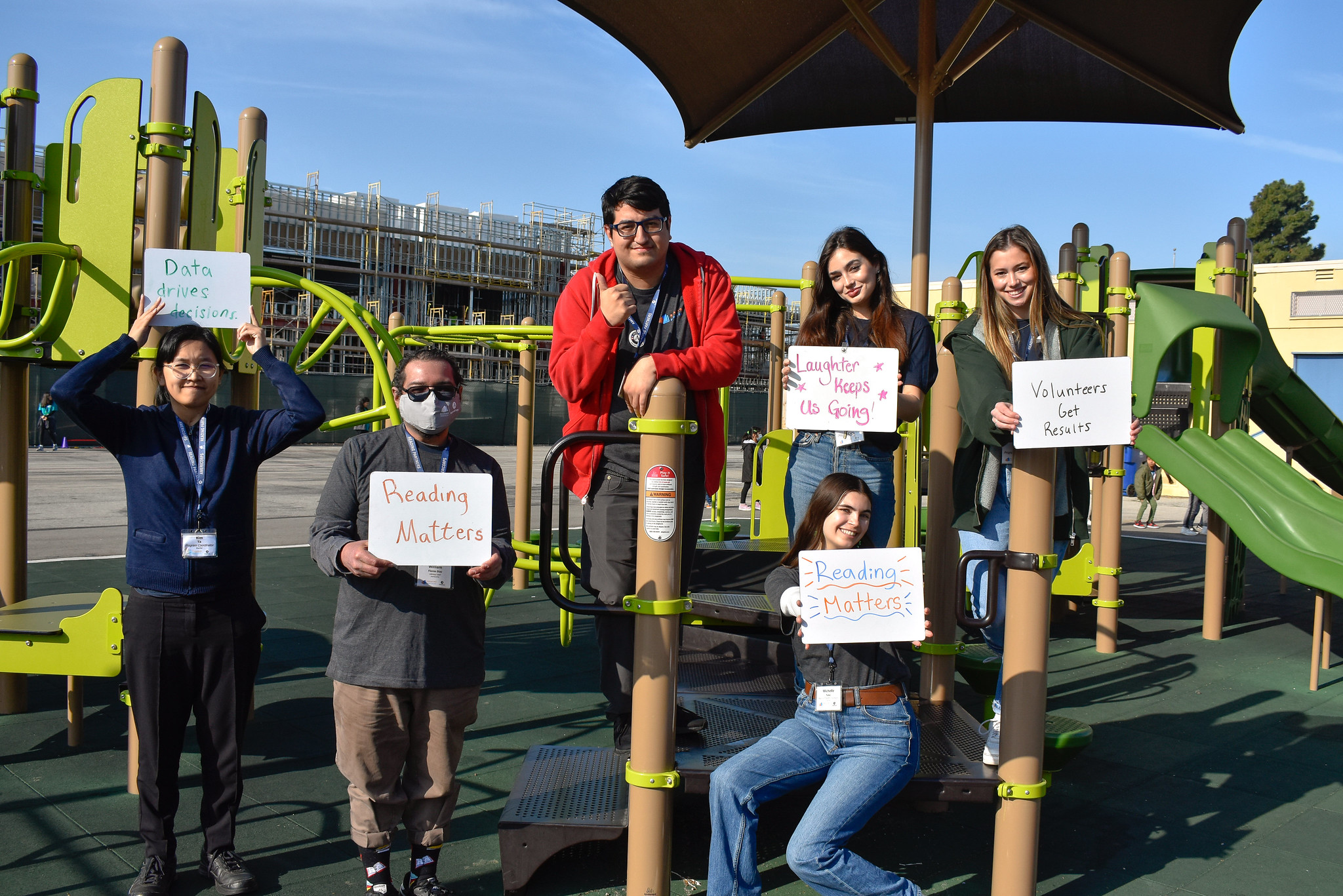 Welcome back to my Week in the Life series about what it's like to be a volunteer coordinator with Reading Partners! The roles of the community engagement team vary greatly throughout the year and require a great deal of adaptability, especially when it comes to the different projects you get to work on. While I initially envisioned my service year with a particular focus on recruiting volunteers, I realized how my role could expand to reaching potential AmeriCorps members as well!
Recruiting a new AmeriCorps cohort as a current member
A lot of the skills you learn as a volunteer coordinator will come in handy when you're recruiting new AmeriCorps members. If your region has a special projects manager (a staff role focused on AmeriCorps recruitment and office-based operations), you can work with them to discuss recruitment goals and strategies for your region. For example, if you have a goal of recruiting 40 AmeriCorps members in total, but you start the program year with 25, peer support such as posting job descriptions through LinkedIn and assistance with neighborhood canvassing plays a critical role in filling those spots as soon as possible. The best referral method is direct networking with friends, family, peers and colleagues, so having everyone pitch in with their own networks is a huge help!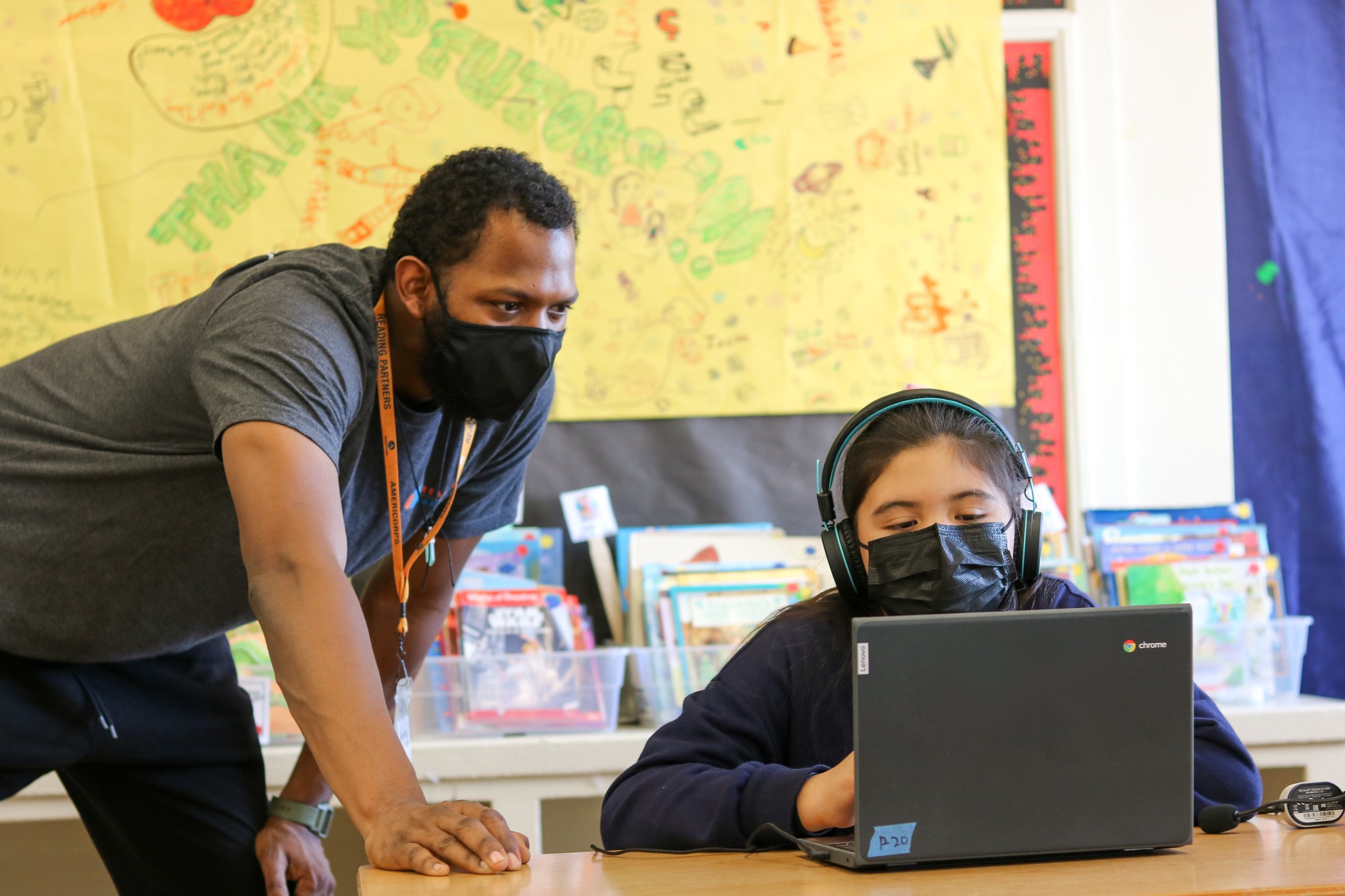 Balancing AmeriCorps recruitment with your other responsibilities
It is crucial to work with your manager to discuss what capacity you have during your work day and reach out for support if you feel like your workload needs a better balance. Setting boundaries is crucial with special projects. I have had experiences where my AmeriCorps recruitment projects have overshadowed my main duties in recruiting volunteers, and it came at the detriment of my mental health and job performance. Luckily, I had some great communication with my team to delegate responsibilities and manage my own schedule and priorities. Overall, AmeriCorps recruitment is a secondary duty of yours, and your main priority will be volunteer tutor recruitment and engagement.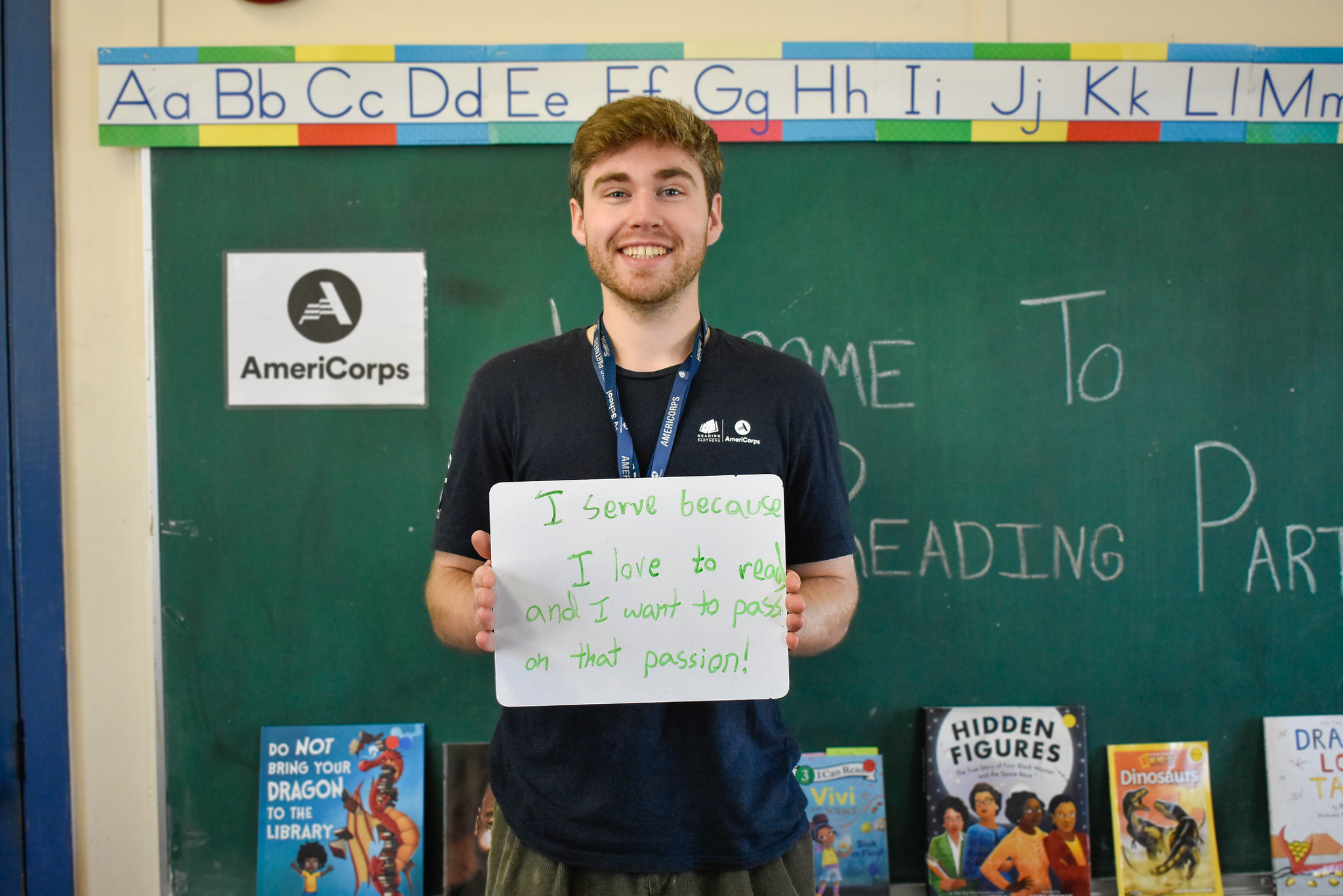 Benefits of recruiting AmeriCorps members as a current member
Think of it this way: you have a first hand experience with what it's like to serve with AmeriCorps. You have the advantage of giving the most accurate accounts of what service is like, what the benefits are, and what incoming AmeriCorps members have to look forward to in the near future.
If you are a rising senior for your region, congratulations! You have the added benefit of having a year of experience under your belt and can help guide incoming AmeriCorps members that you may have had a hand in encouraging to apply. Peer support with participation in recruitment and canvassing is very important when serving a year with AmeriCorps, and you have the opportunity to demonstrate leadership skills as new AmeriCorps members learn the ropes.
Maybe you've been helping with AmeriCorps recruitment for a while, like I was as co-president of the San Francisco Bay Area AmeriCorps Recruitment Committee. You may feel like you have added responsibility to personally network and recruit more AmeriCorps members singlehandedly, but this could not be further from the truth. You have a whole community rallied around to help you with this networking, including your management teams and national recruitment staff as well. You are not the only person responsible for finding stellar candidates to take your role when you complete your term, but every outreach can make a difference.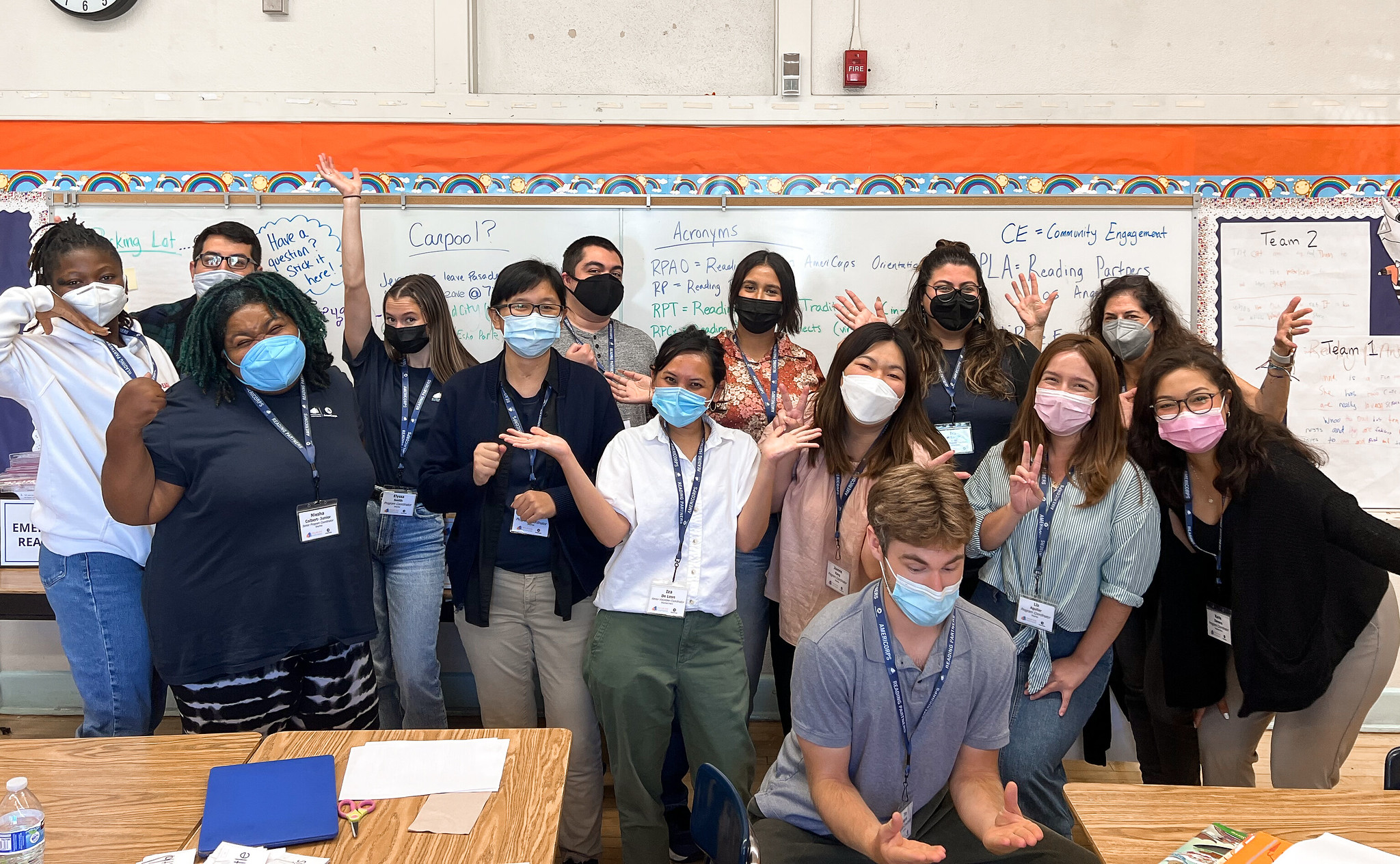 Tips and tricks for AmeriCorps recruitment
Some tips and tricks that are useful for recruitment are knowing the demographics of each of your outlets. Facebook outreach can be incredibly helpful for retirees or older adults looking for a career swap, and college campuses are a cornerstone for recent or upcoming graduates looking for a unique professional development opportunity. Even high schools are an important place for recruitment, as some students may not be interested in attending college right after they graduate, and instead want to take a gap year through AmeriCorps service. AmeriCorps members who complete their 1700 hours are eligible for the Segal Education Award, which can help pay for education-related expenses down the road.
As my own service term is coming to a close, I want to thank each and every person who has guided me in my two years, including my regional management team and the two AmeriCorps cohorts I was able to collaborate and bond with. I hope my words in this blog series have inspired you as well. Good luck next year, reader!
Read the other blogs in this series here: