March 1, 2017
Helen Hope Kimbrough: an author highlight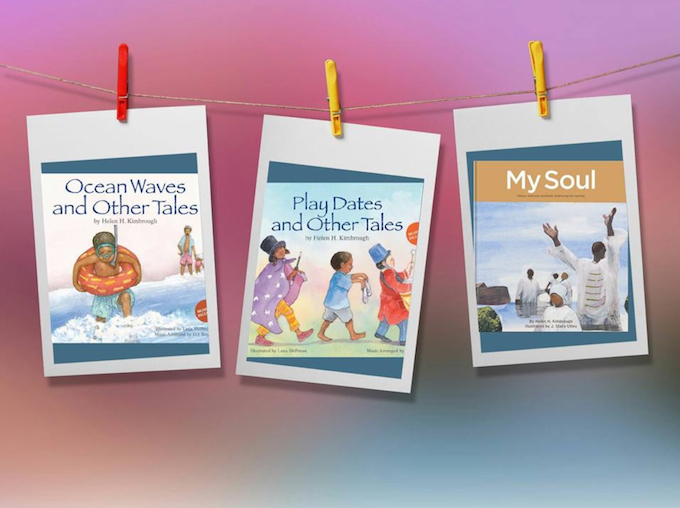 Few people would guess that one of Reading Partners' own staff members is a published author of children's books. Helen Hope Kimbrough, Charlotte's community program manager, has written and self-published three books for kids, many of them touching on topics like history, the legacy of the Civil Rights Movement, and even healthy foods.
I recently had the pleasure of meeting with Helen to discuss how she became an author of children's literature; what continues to inspire her to write; and how her work as an author connects to what she does at Reading Partners.
How it all started
Helen began her early literacy journey ten years ago, when she recognized deep down that her goal was for her young sons to have as many opportunities as possible to be fluent and avid readers. As a parent she personally understood the challenges kids can face while learning to read—it turned out to be a five-year endeavor to get one of her sons interested in reading! While nurturing her son's love of reading required creativity, it also helped Helen understand the thrills and woes of educating children.
Ultimately, it taught her to think outside the box in order to make progress. Through research of her own, she learned effective ways of engaging children beyond the read aloud method by exploring music and dance techniques. This exploration into literacy learning and teaching techniques is in part how Helen began writing in the first place.
Taking up the pen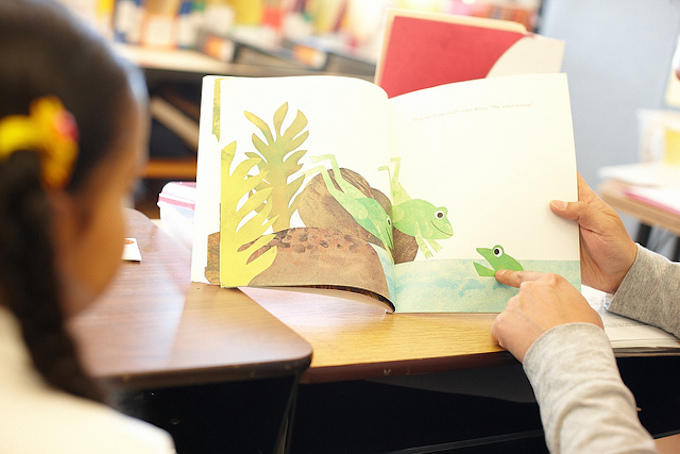 Helen often read Dr. Seuss books to her children, but that soon turned into writing and creating stories of her own. Her stories are inspired by music and carry a sense of rhythm and movement, with themes invoking love, hope, togetherness, and fun.
She decided to debut her early stories during her younger son's birthday party with the accompaniment of musical instruments and toys. Parents, curious about this engaging content, immediately asked where the stories came from.  
"I just made them up because I want my sons to be readers," Helen replied.
What began for Helen at her son's birthday party eventually led to joining a writers club, attending book expos, interviewing illustrators and graphic designers, researching publishing possibilities and, eventually, deciding to publish independently through her own company. Her desire to publish was still rooted in developing a love of reading within her children, but grew to include helping other kids too. And that calling still firmly resonates with her today.
What's on the page?
Helen deliberately writes books that appeal to a wide variety of elementary-age student audiences, but there's no doubt that she also keeps the parent in mind when designing and writing her books.
"I'm thinking about the busy mom when she comes home from work, when she could have her child do a picture walk or put the musical CD in while she gets dinner ready," says Helen.
Helen has written both fiction and, more recently, a history book for kids. She is fascinated by historical perspectives, and one topic that particularly intrigues her is how spirituals motivated the abolition movement which then connected to the Civil Rights Movement. In My Soul/ African American Spirituals: Embracing the Journey, Helen writes about and explores the topics of "struggle, perseverance, strength, faith, hope, and freedom."
It's now her great passion to explore more ways of sharing this compelling history of heroes and movements with her young readers.
Helen and Reading Partners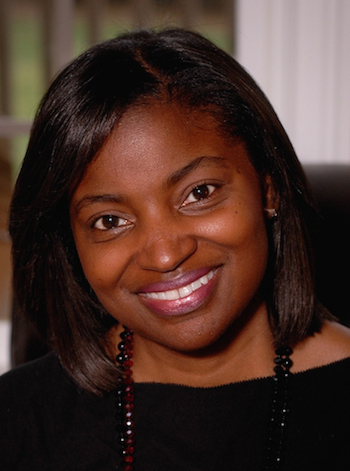 In her dual role at Reading Partners, working in both the community engagement and program spheres, she has the opportunity to motivate  community members to volunteer and to directly interact with Reading Partners' students on a day-to-day basis. These responsibilities both allow Helen to get acquainted with the volunteers in her community and to understand the needs  of her students.
Helen especially loves the opportunity to track and observe student growth. Reading Partners' student assessments are crucial both in highlighting the growth students have achieved in the program and in identifying what skills tutors can focus on with students in order to maximize reading proficiency gains by the end of the school year.
Looking ahead
Helen's most recent endeavor is writing a children's book about healthy foods! It will be promoted in the spring, and it aims at introducing young children and families to different food markets and sharing the joys of healthy eating habits.
As both an author and a parent of two growing children, she firmly believes in the relationship between healthy eating and students' education outcomes. The project comes full circle for Helen, as her great-grandmother once had a farm-to-table restaurant.
Helen feels genuinely grateful for being called to do what she loves, both at Reading Partners and as an author. Her aim is to create many more opportunities for children to become successful, lifelong readers.