June 19, 2019
Memories from my years of AmeriCorps service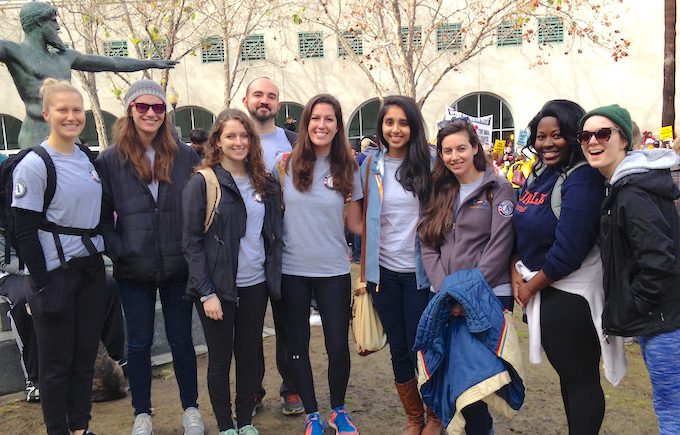 Time often has a way of flying far faster than I feel it should. This can mean that when looking back on pivotal experiences and memories, whether a single moment or a period lasting months or even years, it still feels like yesterday. This is certainly true for many of my formative life experiences, from reliving exhilarating college classes to some travels I've been fortunate to take. Where I most frequently have that feeling of, "Wow, that feels like yesterday," though, is when I think back on my experiences serving as an AmeriCorps member with Reading Partners.
I'd like to take a few moments to, knowing that they only scratch the surface of what an AmeriCorps service year with Reading Partners can be like.
An audible moment
Toward the start of the school year in 2014, a young student in the program spoke very little, if at all, during her tutoring sessions. When performing her initial reading assessment, I could barely hear her voice. As luck would have it, she was paired with an amazing volunteer who happened to be a retired kindergarten teacher. She displayed the patience, kindness, and encouragement you'd expect from a teacher. I began seeing little smiles and smirks and could tell that they were both occasionally engaging in conversation (though I could not always hear the student).
After about three months of consistent tutoring with that amazing volunteer, not only was she reading well but she was reading confidently! I can still remember the moment when I heard her voice from across the room as she read aloud to her tutor. It was a powerful moment, and we couldn't hide our smiles.
"Skunk book!"
In my experience, when given a choice to read any book from a select pile, fifth graders will almost always choose a book called "Skunks." Each of one student's first few attempts took quite some time to finish, but I could see incremental progress with every pass. One day, after perhaps five readings of that book over several weeks, he read it perfectly and fluently. He sounded amazing, and the smile and pride he wore on the way back to his class that day is something I'll never forget. But the story doesn't end there!
One year later, after this student had gone to a different school, I was walking another student across the basketball courts back to their after-school classroom when I saw a familiar face. To my surprise, who was there, across the court? The student from last year, playing with his friends! Upon recognizing each other, he pointed in my direction and shouted, "Skunk book!" I hadn't forgotten what that day a year ago meant to us, and apparently, he hadn't either.
End-of-year celebrations
At the end of the school year, AmeriCorps members often facilitate or support end-of-year celebrations, which bring tutors, students, family, and school staff together to celebrate the hard work and progress of our students. It's a time, in the midst of all the final student assessments and teacher progress reports, to pause and celebrate this amazing community and their efforts.
At each celebration I led or attended as an AmeriCorps member, (I won't lie) many tears were shed. These weren't tears of sadness, but of yet another realization of the impact that Reading Partners has on our lives. There, in cafeterias and reading centers across schools, the one commonality you would always see was how many of our students and tutors had bonded and grown together, and how many of our students and tutors had bonded and grown together; a bond that seems to be one for life.
Are you, or someone you know, interested in learning more about our AmeriCorps service opportunities this upcoming school year? We are recruiting AmeriCorps members to serve in our reading centers across the country. Learn more.