November 16, 2023
Transforming AmeriCorps service into lifelong educational impact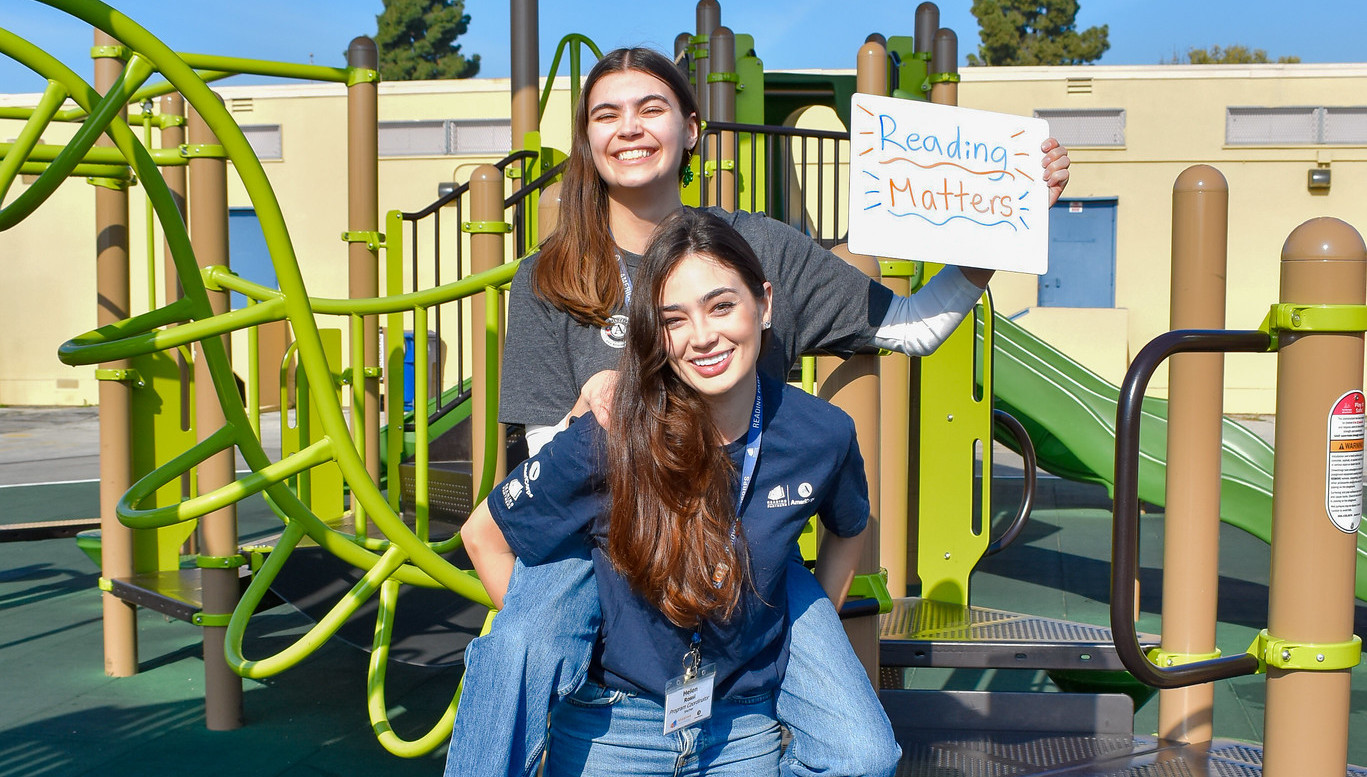 AmeriCorps service with Reading Partners isn't just an opportunity to give back to your community; it's a transformative journey that can prepare individuals to have a lifelong educational impact after their service ends through offering comprehensive training and post-service benefits. 
Reading Partners believes in the power of dedication and enthusiasm. And for those who dream of pursuing a teaching career, Reading Partners has built a robust network of partners ready to support alumni in achieving their teacher certification goals. In this blog, we'll delve into the inspiring journey from AmeriCorps service to the classroom, exploring the training, the passion, and the support that makes it all possible.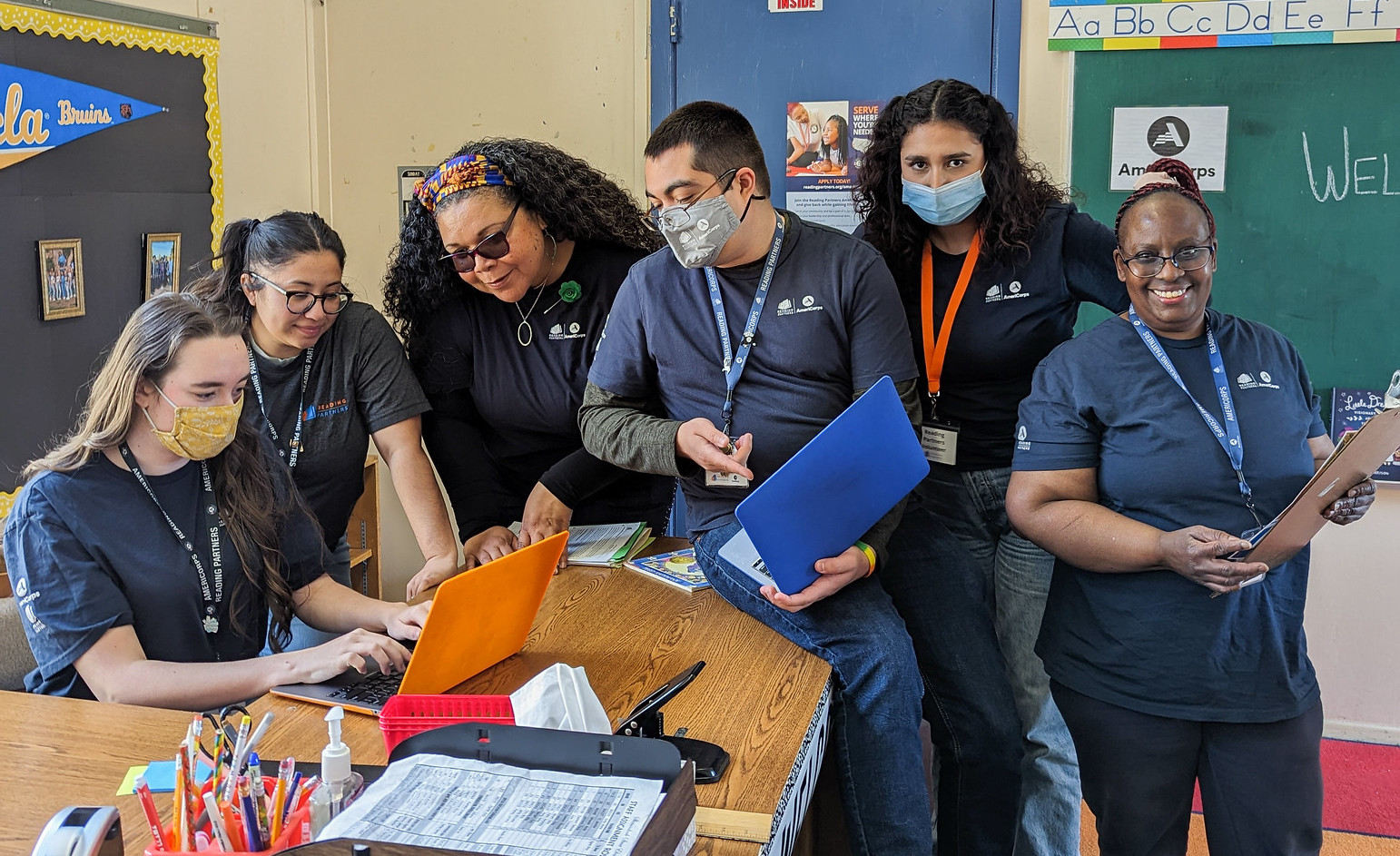 The Reading Partners training experience
One way Reading Partners supports AmeriCorps members is by offering a series of comprehensive training sessions at the beginning of an AmeriCorps member's service, the Reading Partners AmeriCorps Orientation (RPAO). These trainings equip members with the necessary skills needed to serve in their schools, and make a positive impact on the readers they support. The best part? You don't need prior teaching experience to serve. 
RPAO is designed to equip AmeriCorps members with the skills they need to make a meaningful impact on children's literacy. For example, the training covers the five domains of literacy, ensuring that members have a well-rounded understanding of the foundations of reading and language. This multifaceted approach enables them to address the unique needs and challenges students may face when learning to read.
Additionally, members are trained in placing students in the appropriate curriculum to meet their specific needs, recognizing that each child's reading journey is unique. Conducting read-aloud sessions and teaching vocabulary are also integral parts of their training, as these activities play a pivotal role in developing a child's literacy skills. 
Emily Themer, senior AmeriCorps program manager, highlights the organization's commitment to preparing AmeriCorps members, emphasizing "that Reading Partners AmeriCorps members are dedicated to helping children become lifelong readers, regardless of their prior professional background. This commitment is evident in our comprehensive training program, which combines generalized Reading Partners training with specialized position-specific training. Their ongoing training, over the course of their service term, further reinforces literacy best practices, ensuring that members possess the foundational knowledge and skills necessary to effectively support students at each grade level they serve."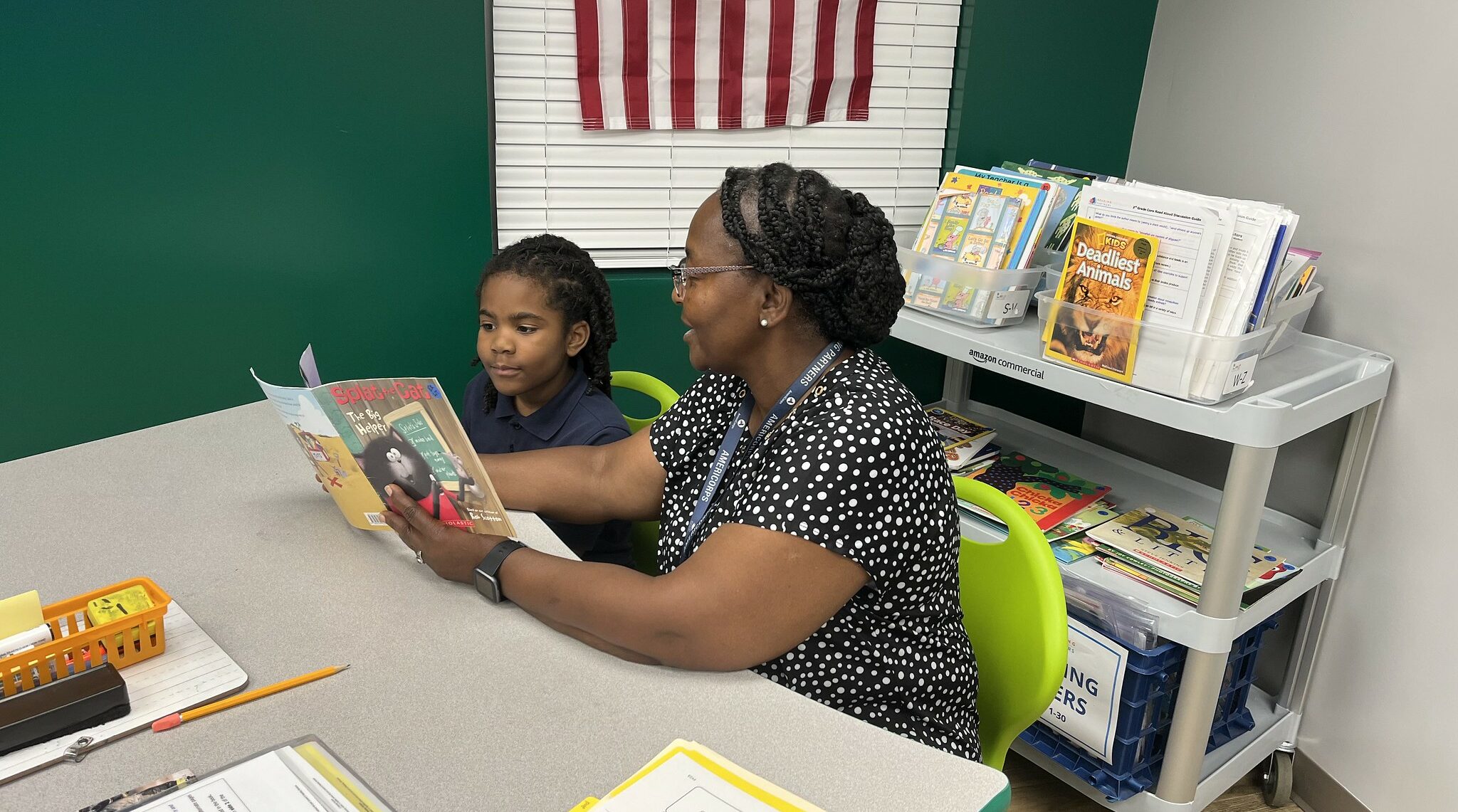 AmeriCorps service unlocks education award for alumni
After successfully completing an AmeriCorps term of service, AmeriCorps alumni are eligible to receive the Segal AmeriCorps Education Award. This award can be used to repay qualified student loans and to pay current educational expenses at eligible institutions of higher education and training programs. To date, $4.8 billion has been awarded to AmeriCorps members to pay for college. 
Reading Partners AmeriCorps alumni, who successfully completed their term of service, have used their education awards to help pay off their student debt, cover tuition expenses in programs post-service, and to pursue teacher certification. 
The amount of a full-time education award is equivalent to the maximum value of the Pell Grant for the fiscal year in which the term of service is approved. More so, the award can be maximized by attending a School of National Service. These are institutions that offer additional benefits to AmeriCorps alumni, such as Adler University in Chicago. Adler supports AmeriCorps alumni by waiving the application fee and a 50% tuition scholarship for AmeriCorps alumni who served 1700+ hours.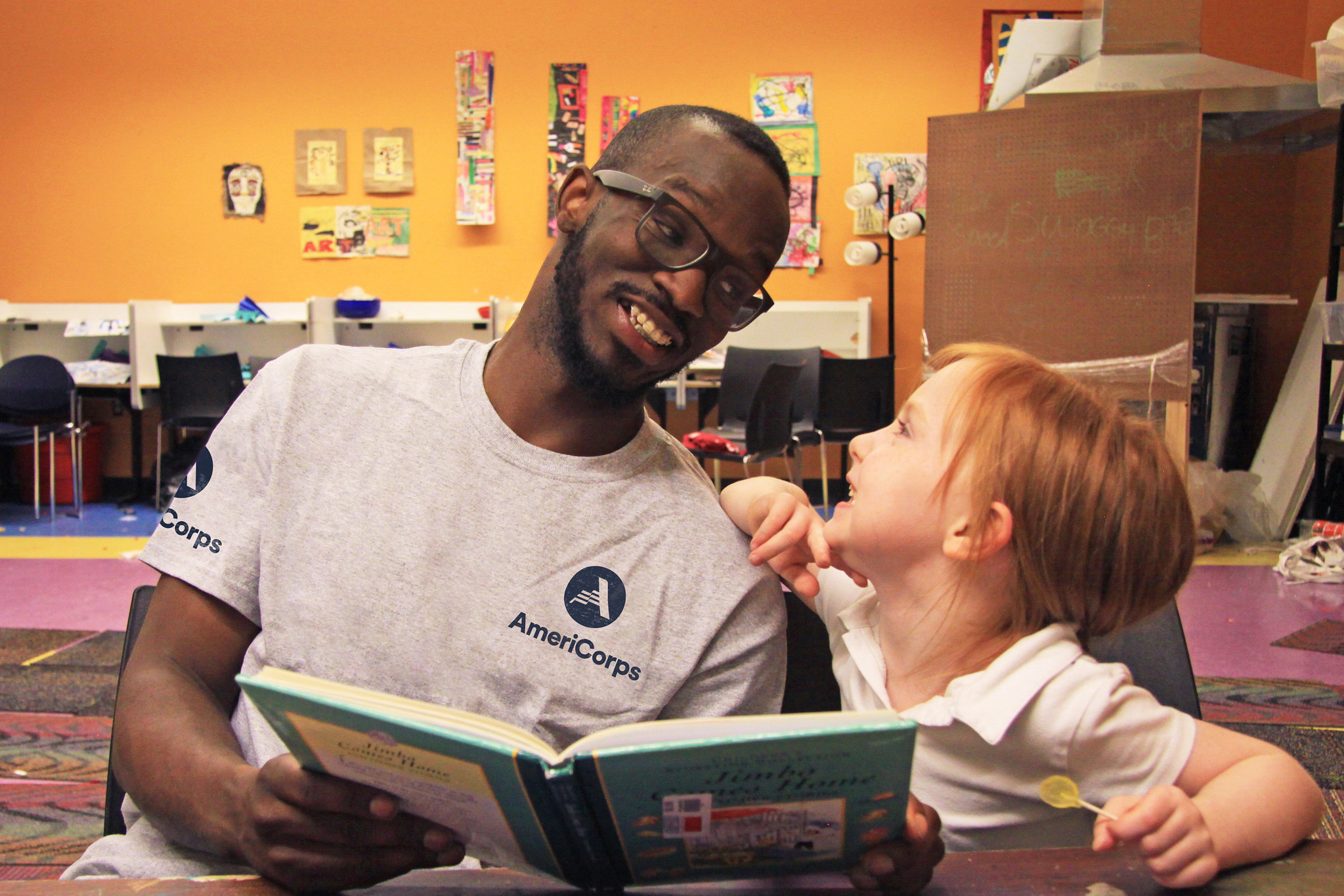 Using the Segal Education Award to pursue teacher certification and a lifelong educational impact
The Segal Education Award allows AmeriCorps alums to pursue education, including teacher certification, after their service term. Lydia Obot (she/her) is one such AmeriCorps alum who leveraged her Segal Education Award to further her journey into the education sector. 
Lydia served as an AmeriCorps member with the Reading Partners Seattle team from 2019-2021. She knew that after her service with Reading Partners came to an end, she wanted to continue working in schools, specifically in intervention and specialized instruction. 
"I really liked the Reading Partners model, and I enjoyed finding tools and strategies that supported student's learning," Lydia said. 
Lydia used her Segal Education Award to fund her teacher certification from City University of Seattle, and is now working on obtaining her master's in Curriculum and Instruction. When reflecting on how her time as a program coordinator supported her journey, Lydia explained that "the training I received through Reading Partners prepared me to be in my current role as a special education teacher. I feel better prepared to individualize for students, progress monitor goals, and implement reading strategies." 
Whether you studied education, are transitioning from one field to another, or are just beginning to explore your options, AmeriCorps service with Reading Partners will instill in you a passion for literacy, supply you with a toolkit of transferable skills, and offer you a multitude of pathways to professional development. Apply today, and join Reading Partners in January 2024!