April 20, 2017
Celebrating National Volunteer Week 2017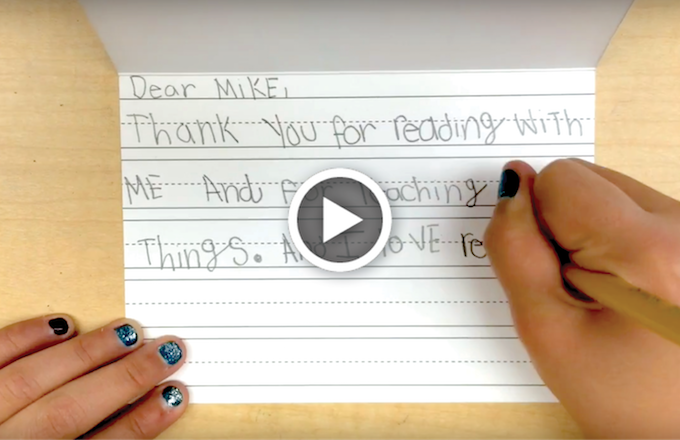 National Volunteer Week, April 23-29, 2017, is a very special time of year. It's a week when we honor the people who make positive impacts in communities across the country. Here at Reading Partners, we are celebrating the thousands of volunteer reading partners who make our work possible for students in need.
What makes our volunteers so special is their unwavering commitment to helping all students succeed. Each volunteer shows up every week to tutor the same student (and in some cases, multiple students): providing the reading instruction and motivation needed to help students gain skills and confidence in reading. So far this year, more than 12,000 volunteers have volunteered to provide weekly, one-on-one reading tutoring. And thousands of students have benefited from their service.
"Community volunteers are critical to Reading Partners and our work with local communities," says Karine Apollon, CEO of Reading Partners. "The meaningful connections that our thousands of volunteer tutors make with their respective students can help put students on a path to literacy proficiency that can change their trajectory in school and life for many years to come."
Our results speak to the efforts of our volunteers. Last year, nearly 90 percent of our kindergarten through second-grade students mastered foundational skills needed to read at grade level. In addition, more than 80 percent of all students enrolled in Reading Partners met or exceeded their primary growth goal. Importantly, our community volunteers are getting a lot out of their experience with Reading Partners, with a 96 percent satisfaction rating.
To our volunteers, we thank you for all you do. We simply couldn't make such incredible progress toward our mission without you!
Our volunteer reading partners
Become inspired this National Volunteer Week with some of our favorite volunteer stories from the 2016-17 school year.